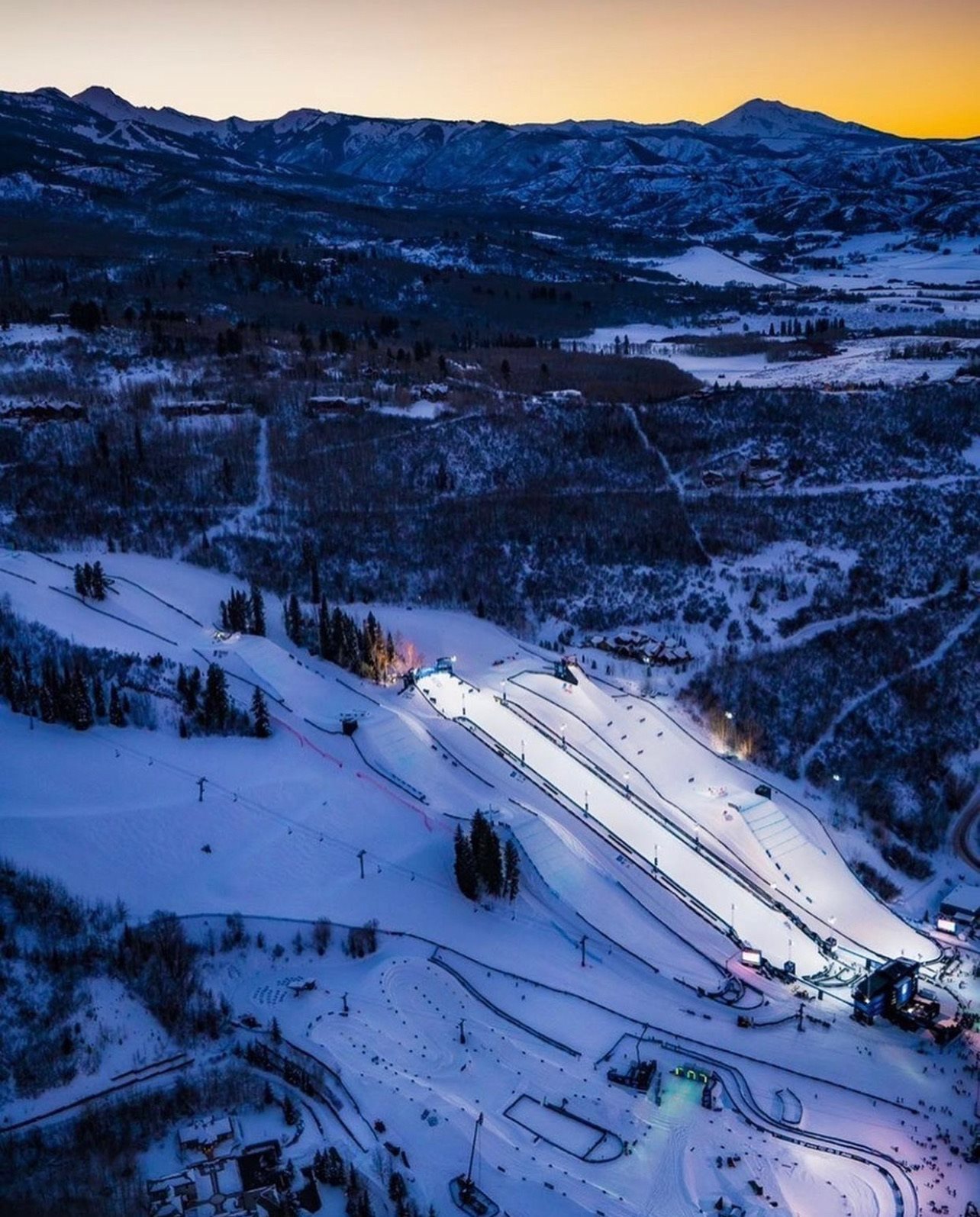 Lifestyle and Events
1/21/2022
X Games 2022 - Schedule, Advice and Happenings
X Games Aspen 2022 is officially underway and we couldn't be more excited for this action packed weekend! Having so many people in town means there will be a lot to do, but it isn't easy navigating this weekend without a little help. Continue reading for information on Covid safety, event scheduling, advice for attending the X Games, and some happenings in town.
Covid Safety
X Games Aspen 2022 will welcome spectators back to competition viewing and X Fest areas with proof of full COVID-19 vaccination, and masks must be worn in all indoor X Games event areas except when eating or drinking. Fans 11 years old and under may attend without vaccination if accompanied by a vaccinated adult and must wear a form-fitting facemask at all times except when eating and drinking. For additional information, please visit the X Games COVID Policies Page. Buttermilk Mountain will be open to the public operating under Aspen Skiing Company guidelines and will not require proof of vaccination for skiing and snowboarding.
Event Schedule
Please visit the X Games Schedule Page for a full breakdown of events and results once the events happen.
Attendance Advice
Attending the X Games, especially at night, is not for the faint of heart. If you think you are wearing enough layers, bring one more! You'll want to dress warmer than if you were hitting the slopes yourself, as a lot of time spent at the events will be standing still in snow. Insulation on the upper body is a must! Think anything puffy. Thick wool socks, snow boots, and gloves will be your best friends. If you don't have any of those, check out Ute Mountaineer in downtown for a great selection. They also carry hand and foot warmers, which are always helpful. You may want to bring a camelback with water if you plan on getting to the front row for the big events and don't want to leave your spot for hydration. Overall, be sure to dress as warm as you can and be mindful of the attendees around you. Everyone is there to have a good time and witness some of the best athletes in the world compete. Let's create an environment that will have visitors feeling warm and welcomed!
Happenings
First off, no trip to Aspen is complete without some time on the slopes. Spend the first half of the day eating up some of the immense snowfall we experienced in late-December, early-February before attending the games or spending time in town. Want to ski Aspen Snowmass like a local? Try "The Dumps" on Ajax for steep trees and glades. The Highland Bowl at Aspen Highlands offers some of the best inbounds, big-mountain terrain in North America. The bootpack up Highland Bowl is worth the effort! Find the "G Zones" off the summit or cut the hike short and drop in at "Fun Deck." And if you venture past the roundabout and head to Snowmass look for "Sheer Bliss," "Long Shot," and "Sneaky's" for long runs without crowds.
Want to experience what outdoor activities Aspen has to offer other than skiing/riding? Try ice climbing with Aspen Expeditions. Snowmobiling with T-Lazy 7 Ranch or Blazing Adventures. Or snow/fat bike rentals with Ute City Cycles. There is no shortage of ways to get engaged with the beautiful landscape around us. We highly recommend these excursions as you will get to see a side of this unique ski town that not many people get to witness.
When it comes to eating out and nightlife this weekend, it will be a challenge to find restaurants and clubs as open as they usually are. Reservations are almost a must if you want to experience Aspen in full form during X Games. However, there are still some restaurants and bars/clubs that you'll be able to attend. As for quick eats in town that never require reservations, try: Silverpeak Grill (hamburgers, soups, salads), Big Wrap (burritos), CP Burger (gourmet burgers and ice skating), Grateful Deli (subs, paninis, salads), Highlands Taqueria (Mexican), and New York Pizza (by-the-slice pizza, subs, salads). For less exclusive bars/clubs in town where reservations aren't essential, try: Eric's Bar (billiards and cigar bar), Aspen Tap (local brewery with TVs), Escobar and/or 7908 (both dance clubs right across the street from one another), and Silver City Mountain Saloon (old-west themed bar with live music).
However you decide to do it, we hope you enjoy one of the biggest weekends of the year in Aspen! As always, reach out to us with any questions, real estate or non-real estate related. We are always happy to help improve your Aspen Snowmass experience.