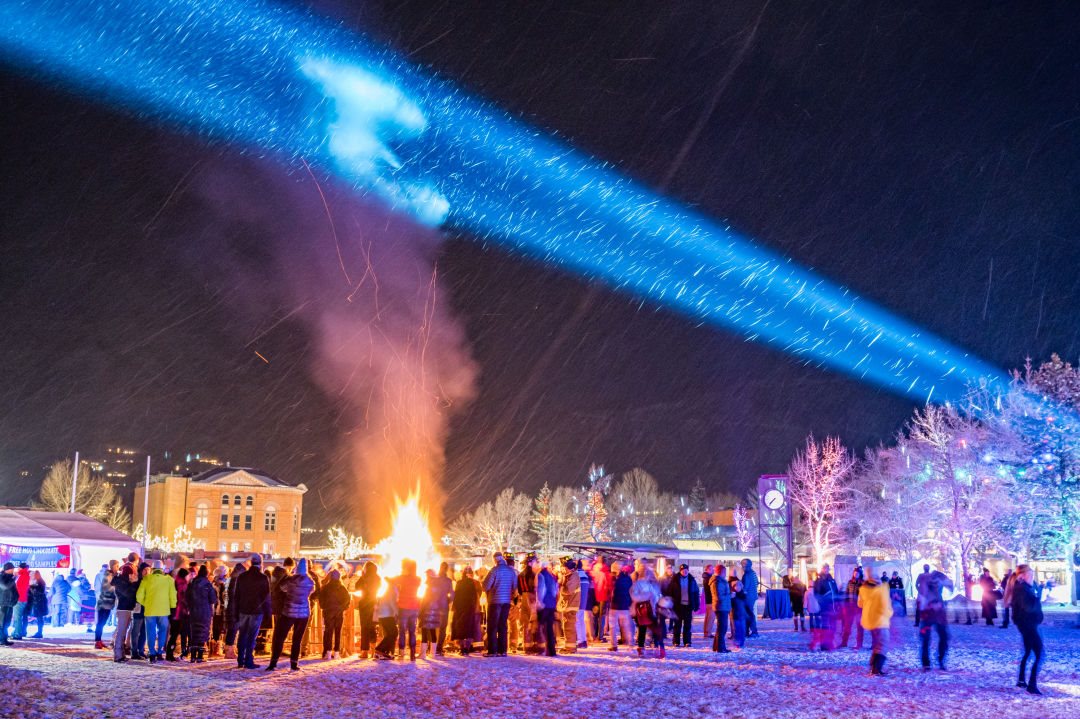 Lifestyle and Events
1/13/2022
Wintersköl 2022 - Must-Attend Events
Aspen's annual "toast to winter," dates to a quiet January in 1951 when locals decided to celebrate Aspen's unique alpine lifestyle with an eclectic weekend of festivities. The four-day celebration features on-mountain activities, snow sculptures, a torchlight descent down Aspen Mountain, fireworks and more. One could spend the next four days attending events from 8:00 am to 12:00 am, but we would like to highlight a few of our favorites for you!
Apple Strudel Downhill – Highlands – Friday, 10:30 am – 12:00 pm
This race, where everybody wins, started in 1988 when Gretl Uhl began making apple strudel at the Merry Go Round Restaurant. It became a fun race held during Winterskol on the Apple Strudel Run at Aspen Highlands. Follow the signs from top of Exhibition Lift, past the Merry Go Round Restaurant to top of Apple Strudel Run to enter race. No pre-registration necessary! Join the race on Friday, January 14th from 10:30 am to 12:00 pm, run the course, then join the other racers at the finish line for strudel and hot chocolate.
Anderson Ranch Arts Center Kidsculpt – Aspen – Friday, 9:00 am – 12:00 pm
Looking to entertain the kids instead? Kidsculpt is a lively snow sculpting competition as part of Wintersköl festival. With a little teamwork and a few good pairs of mittens, kids work together to transform their four square foot snow cubes into freestanding creations. Snow sculptures available for viewing throughout the weekend.
Location: Mill Street Mall adjacent to Wagner Park. In Aspen
Anderson Ranch Arts Center, 970.923.3181 or andersonranch.org
Snowmass Luminescence – Snowmass – Daily After Dusk
When the lifts close at Snowmass, things really light up. Snowmass Luminescence, an interactive art and light display presented by Snowmass Tourism and Aspen Snowmass, immerses guests and community members in a dazzling world of light and art. Skip the Skittles Gondola ride between the Snowmass Mall and Base Village and instead, stroll through The Tunnel, an interactive series of LED illuminated walkways and arches that will ignite the senses.
JAS Café, Diego Figueiredo with special guest Adrian Cunningham – Aspen – Friday/Saturday, 7:00 pm and 9:15 pm
Grammy Nominated Diego Figueiredo (pronounced fig-a-ray-doe) is considered one of the most talented guitar players in the world today. He is the winner of several important competitions including the Montreux Jazz Competition and the VISA Prize. Diego has released over twenty albums to date, three DVD's, and several instructional books. His music is a fusion between Jazz, Bossa Nova and Classical. Diego's unique interpretations, along with his phenomenal technique and emotion, has created an explosion of adoring fans and concert goers. Diego has performed in over forty countries around the world.
Tickets: https://www.axs.com/series/13427/jas-cafe-winter-series-tickets?skin=jasaspen
Torchlight Descent & Wintersköl Fireworks – Aspen – Saturday, 8:00 pm
This iconic event is the pièce de résitance of Wintersköl! Seeing a line of torchlight skiers descending the face of Ajax is a magical experience only to be made even more memorable by the fireworks to follow. If there is one event to see this weekend, this is it!
Wintersköl Snow Sculptures – Aspen – All Day, Every Day
Finally, stop by the fountain at the end of Hyman Street Mall all weekend to see incredible, live artwork. The Aspen Chamber Resort Association presents snow sculptures created by local artist Thomas Barlow. Two 8' x 8' snow blocks will be carved into works of art beginning on Thursday, January 13th. The 2022 installations are inspired by the "Wintersköl 2022 – Positive Altitude". We hope you enjoy this historic weekend in Aspen/Snowmass. See you out there!