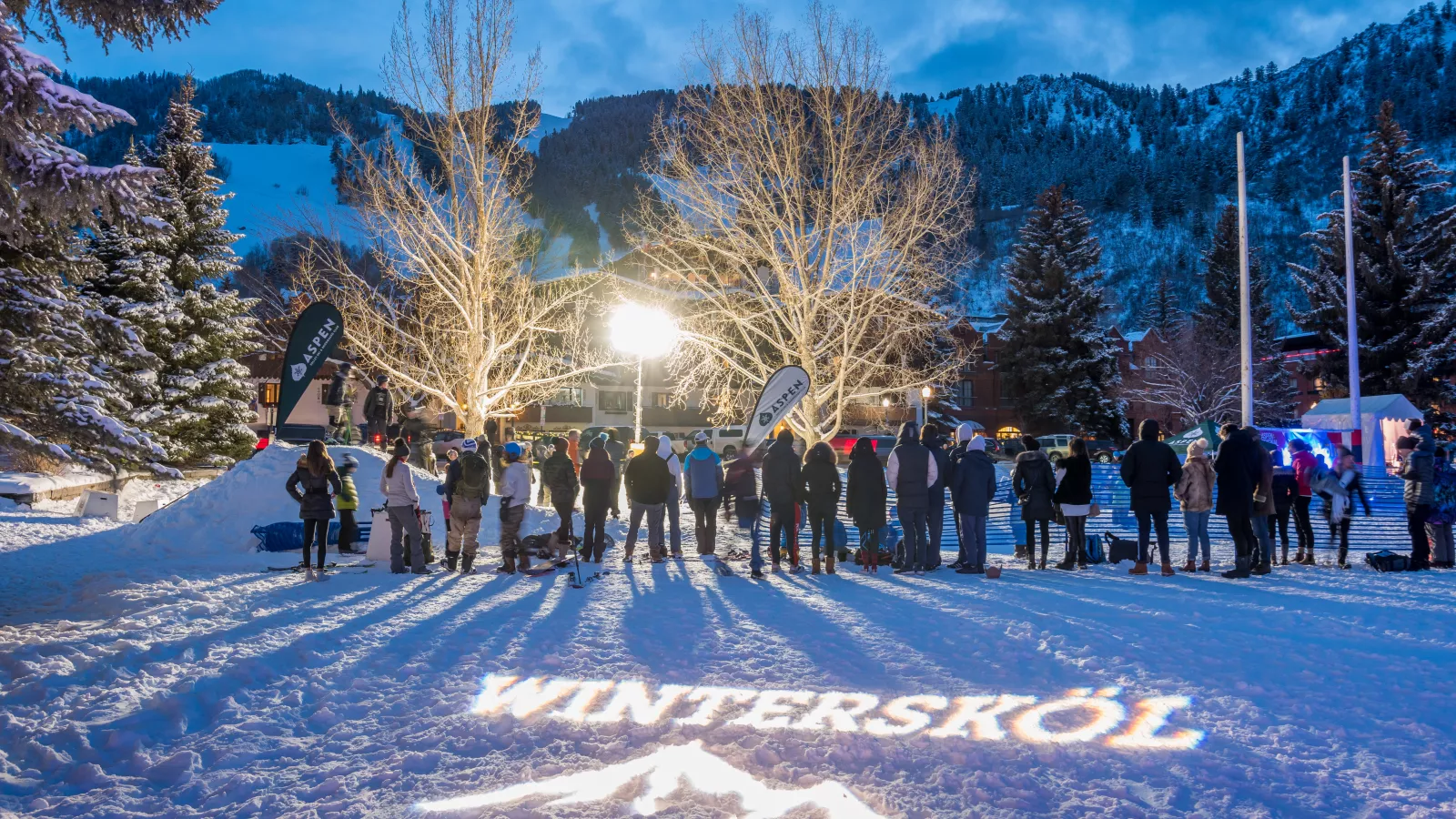 Lifestyle and Events
1/10/2020
Wintersköl 2020
Hello from Aspen Snowmass! This weekend is the 69th annual Wintersköl celebration in Aspen, Colorado. This four day event celebrates winter, and all that makes it so wonderful, in Aspen and Snowmass Village, as well as across all four mountains. There's a lot going on this weekend- read on to learn more about the not-to-miss events of Wintersköl!
One of the highlight ongoing events of Wintersköl is WINTERSCULPT. Anderson Ranch Arts Center invites community members to team up and create freestanding sculptures from 8 foot by 8 foot snow cubes. Located on Mill Street Mall, teams work in this round-the-clock 48 hour competition. Once completed, sculptures are judged creativity, design concept, and technical execution by a panel of local art experts. Prizes will be awarded for first, second, and third place. There's also a KIDSCULPT for all those creative kiddos! For more information on these contests and how to enter, go to www.andersonranch.org
Back by popular demand with a new twist, Soupsköl is back! Soupsköl 2.0 at SO Cafe in the Aspen Art Museum will feature soups from SO along with other guest restaurants, additional tasty bites and fabulous cocktails. This event will take place on Friday, January 10th from 4-6pm. Don't forget to vote for your favorite! Head over to www.aspenartmuseum.com more information.
A classic summer event has crossed over! Yoga on the Mountain is back at Sundeck on Aspen Mountain. Take a peaceful ride up the Silver Queen Gondola for a rejuvenating yoga class geared towards winter sport enthusiasts and athletes on Saturday morning. Class begins promptly at 9:30am. Reserve your spot at the Mountain Lodge at Gondola Plaza. Head back to the Mountain Lodge after class for Après!
For more information on other Wintersköl events, like the Glow Parade and WINTERFEST, head over to https://www.aspenchamber.org/events/acra-annual-events/winterskol. Have a happy and safe Wintersköl!