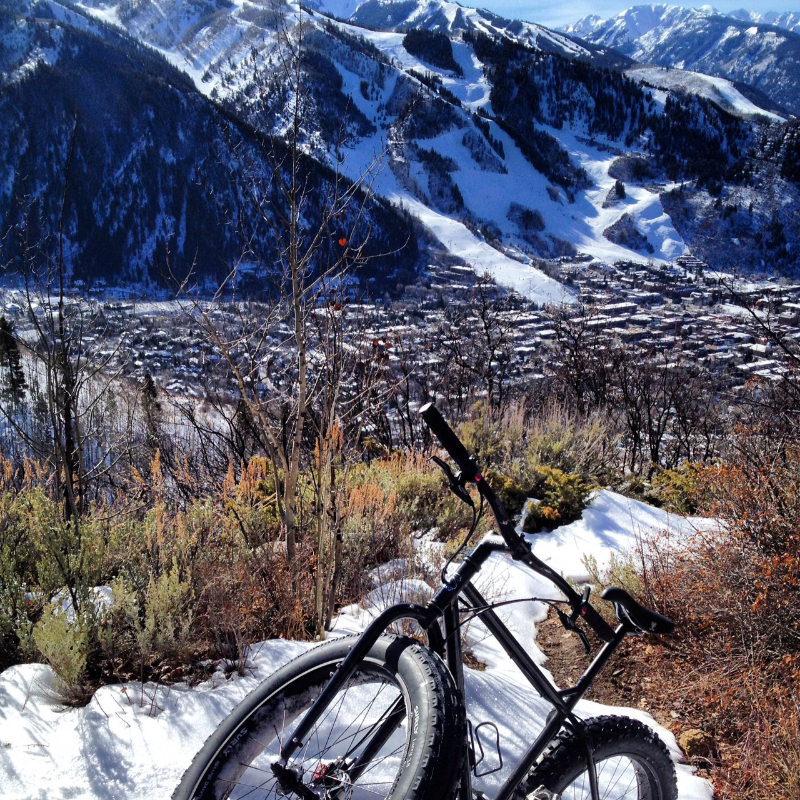 Lifestyle and Events
12/11/2020
Winter Sports in Aspen Snowmass
Happy Friday from Aspen Snowmass! Snow is expected throughout the weekend forecast, and we need it! The 2020 ski season here is different than years past with new pass options, social distancing requirements, and upgraded health and safety protocols. With our current snow pack, Aspen Skiing Company's changes, and the long-awaited lift service anticipation, some locals have opted for other activities to get out and get active this winter season. Read on to find out what activities to do, where to do them, and where to find the proper gear.
Question: What winter sports can I do besides downhill ski? Answer: There are plenty of activities and sports to do in Aspen and Snowmass that are both outside and offer a plethora of social distancing. Some local favorites include fat biking, snowshoeing, cross-country skiing, and hiking with shoe spikes. There certainly aren't any lines for these snow sports!
Question: Where do I find the proper gear for these activities? Answer: The local, and visitor, favorite outdoor store in Aspen is Ute Mountaineer, located in the historic Elks Building in downtown Aspen (UteMountaineer.com). Ute Mountaineer is the go-to for all things outdoors to safely play in the mountains. You can even book an appointment online for one-on-one sales support with one their experienced staff members! If fat-biking is you're winter sport of choice, head over to the Hub of Aspen bike shop, 616 E Hyman Avenue in downtown Aspen. The Hub of Aspen staff are the year round bike gurus. For more, head over to HubOfAspen.com
Question: I know what I winter sport I'm doing. I have the gear. Where do I use it? Answer: Aspen and Snowmass offer great trail systems, for beginners through experts. The Snowmass Club and Aspen golf courses are great options for casual cross-country skiing, snowshoeing, and hiking with shoe-spikes. This trail is affectionately known as Labrador Lane in Snowmass because of it's dog-friendly policy, just don't forget a leash! Smuggler Mountain trail is a favorite for year round hiking and biking with the wide road and stunning views of Aspen Mountain. If you're hoping for an excursion outside of town, Ashcroft Trails up the Castle Creek Valley are a must. Be cautious of the horse drawn sleigh heading up to the Pine Creek Cookhouse on the main Ashcroft trail.
Wherever and however you decide to recreate this winter, be sure to wear a mask and maintain social distancing. Let's keep Aspen and Snowmass open and safe for everyone to enjoy. Happy Trails ahead!