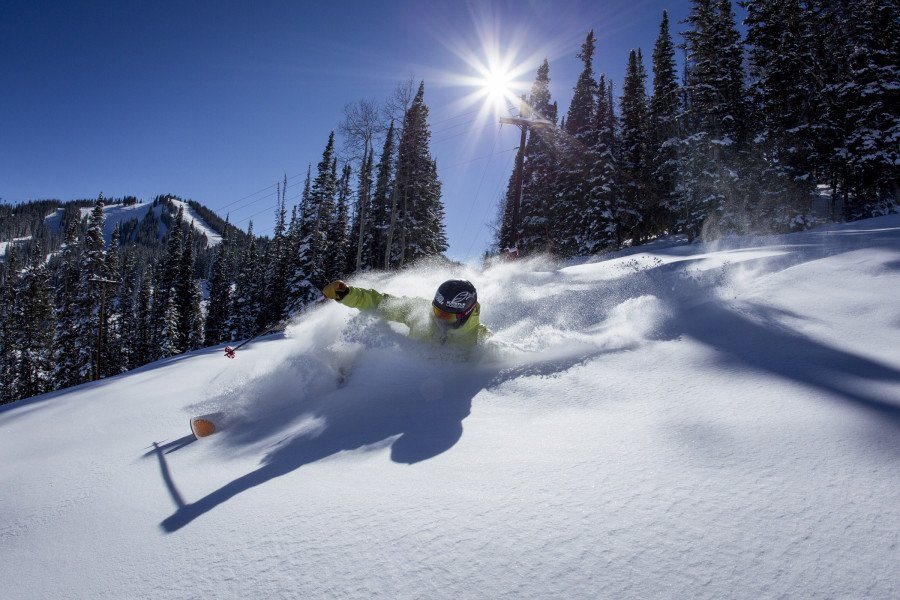 Snow
3/4/2022
Why March Might Be the Best Month to Ski in Aspen Snowmass
It is no secret that January and February are the most sought-after months for ski vacationers looking to experience heavy snowfall after the holiday season ends. March can sometimes be slept on, but we are here to tell you why March is just as viable a month, if not better depending on what you're looking for, to make some unforgettable days on the slopes!
Historically, Aspen experiences the most snowfall from late December through late February, but March isn't too far behind with an average of 29 inches in Aspen according to US Climate Data. What March has that the other months don't, however, is spring powder. It's hard to beat floating on a fresh coat of powder knowing you won't be freezing your toes off as you head back up on the chairlift. The sunny days of March also allow for better visibility when skiing steep and deep powder, as opposed to some of the more overcast days in the preceding months.
If deep snow and sun-drenched days aren't enough to get you excited for March skiing, maybe extended lift operating times will be. Longer days and an extra hour of sunshine during daylight savings means more time to shred! Lifts have already extended run times until 4:00pm or 4:15pm, giving everyone plenty of time to enjoy those long spring powder days.
March in Aspen also marks the official start to après season, which continues until the mountains close for good. If you need recommendations on where to après, check out our recent blog post on the après scene in Aspen Snowmass. Not included in that post is the new instillation at the top of Ajax called Snow Beach from Aspen X and Gray Malin. Check out our Tik Tok video from opening weekend in February for what to expect at the beach!
As the cherry on top, spring is one of the best times to get deals and discounts on all things ski/snowboard in Aspen Snowmass. Not only will you find deals on gear and passes, but many lodging options come down in price this time of year, making March an incredible opportunity to experience everything our little ski town and four mountains have to offer. We hope to see you on the slopes soon and, as always, reach out for any real estate or tourism questions big or small. We are happy to help make your time in the valley as special as possible.