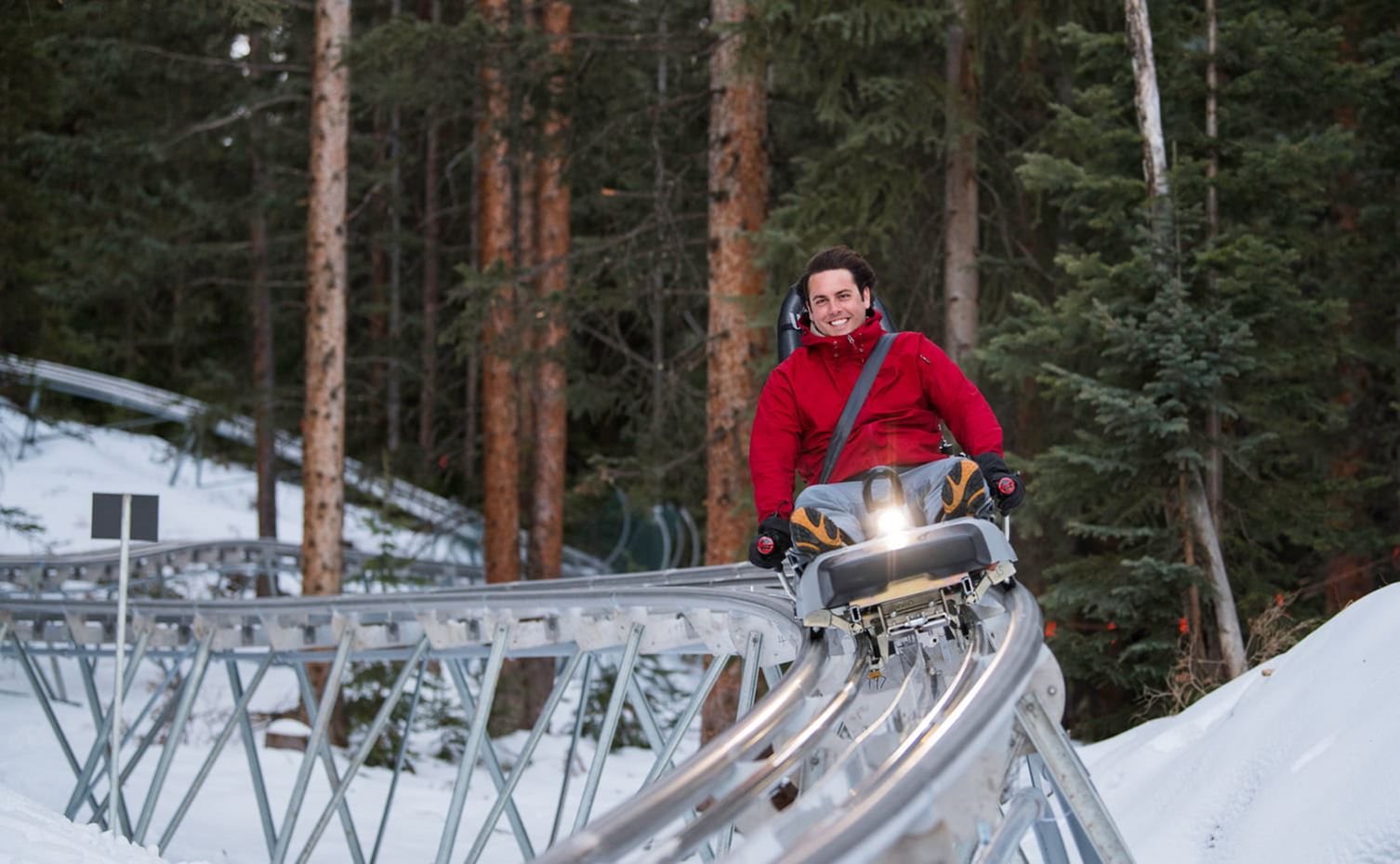 Lifestyle and Events
1/7/2022
Unforgettable Winter Activities in Aspen Snowmass
Happy New Year from Klug Properties in Aspen, Colorado! We hope you had a fantastic holiday and got to enjoy some of the 100 inches of snow we received in December. With that much snowfall, all winter activities are in full-swing. We would like to share some of our favorite ways to experience the world-renowned beauty that is winter in Aspen.
If skiing untouched powder is at the top of your priority list during your time here, then you won't want to miss out on booking an Aspen Mountain Powder Tour via snowcat. These tours allow pow-seekers to indulge in some of the best stashes in Colorado on the backside of Aspen Mountain as well as a gourmet lunch with breathtaking views. The tours are meant for experienced skiers/riders who are ready to tackle the backcountry, so make sure you and your crew are prepared! Both SkiCo and the Little Nell offer tours starting early in the morning. SkiCo tours fit 10 individuals at a rate of $625/person and Little Nell tours fit 12 individuals at a rate of $750/person. Both options offer group packages for a discounted rate. To book your tour, see contact information and websites below.
SkiCo Tour: PowderTours@aspensnowmass.com or 970.920.0720
https://www.aspensnowmass.com/visit/activities/winter/aspen-powder-tours
Little Nell Tour: SkiConcierge@thelittlenell.com or 970.920.6315
https://www.thelittlenell.com/experience/adventures/skiing-and-winter-adventures/snowcat-powder-tours
If you are looking for more of a family-friendly outing that will have all ages entertained for a full day, look no further than the snowmobile tours at T-Lazy 7 Ranch! They do offer a half-day tour, which takes you to a scenic view of the Maroon Bells after winding through mature Aspen groves, but the real magic is in the full-day lunch tours. Choose from exploring either Independence Pass or even more terrain below Maroon Bells on the Klondike Cabin tour with an expert guide who will point out impressive features in the landscape and wildlife romping through the snow. Elk sightings are very common out there! Our favorite part of the excursion has to be enjoying a T-Lazy 7 raised, grass-fed burger in the Klondike Cabin tucked away in the trees with views of 14,000 ft. Pyramid Peak. For more information, see contact information and website below.
https://www.tlazy7.com/snowmobile-tours/
Looking for more of a romantic experience with your significant other? Aspen Carriage and Sleigh can take care of that! You have the option of booking three different types of tours including the Town Tour, West End Tour, or Historic Tour. In each tour, the carriage driver will provide fun and/or historic facts about our beloved mountain town that you won't be privy to outside of this experience. The tours always start right across the street from the legendary Paradise Bakery, allowing riders to enjoy a warm beverage during the tour. Aspen Carriage and Sleigh can also be booked for private events such as engagements, weddings, birthdays, portrait backdrops, and many more. For more information, see contact info and website below.
970.925.3394
https://www.aspencarriage.com/carriagerides.htm
Finally, if entertaining the kids is of the upmost importance, these two options at Elk Camp on Snowmass Mountain will have them reminiscing for years to come! The "Breathtaker Alpine Coaster" and tubing carved into The Meadows at Elk Camp. On the coaster, riders will wind their way through over a mile of forest on an elevated track at speeds of up to 28mph. Located adjacent to the Elk Camp Restaurant, riders and passengers will be able to experience the thrilling ride during the day and during special "Ullr Nights". For tubing, the multiple lanes are lift-served and offer endless fun for children, with lighting facilities to illuminate the runs at night during Ullr Nights festivities. For booking information, see contact information and websites below.
Alpine Coaster: 866.857.8769
https://www.aspensnowmass.com/visit/activities/summer/lost-forest/breathtaker-alpine-coaster/winter
Tubing: 866.857.8769
https://www.aspensnowmass.com/visit/activities/winter/tubing
Whatever you decide to do with your time in this one-of-a-kind valley, we sincerely hope you have some of the most memorable experiences to look back on for years to come! Please feel free to reach out for more recommendations or if you have any sort of real estate questions, big or small. We would be happy to help! Hope to see you on the slopes.