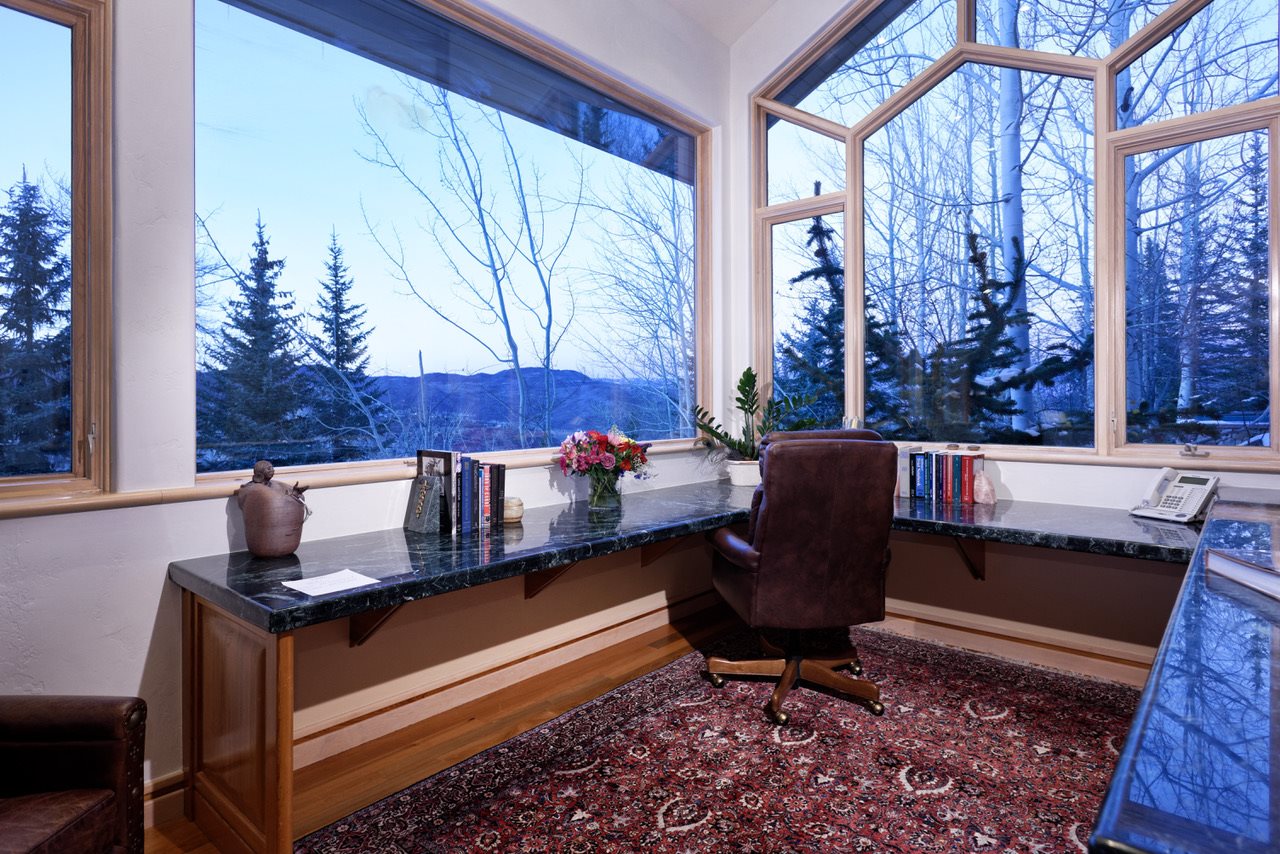 Healthy Living
5/1/2020
Tips for Working from Home
Happy Friday from Aspen Snowmass! Spring is here, and summer doesn't feel too far behind. With record breaking temperatures in the low 70s and all day sunshine, the urge to get outside and enjoy the surrounding mountains is extra enticing! While working from home with the mountains, and kids, calling your name, it can be difficult to be productive. Read on for three musts for working from home!
Designated Space
It is important to have a designated space, whether it be a corner or a true home office, for work. It helps define a boundary in your home, and in your mind. www.SnowmassFamilyCompound.com has the ideal home office space, right off the kitchen with down valley views of Snowmass Village surrounding the office- talk about inspiration in a dedicated room!
Routine
A routine is essential while working from home. Most of us are juggling multiple roles in one space: parent, employee, chef, maid, tutor- the list goes on and on. While we are all staying at home for an extended period of time, it can be easy (and even tempting) to jump from one role to another during the workday. Creating and keeping up with a routine can help productivity and balance, in all of the hats one may wear.
Breaks
Breaks are just as important as a routine, and should be included as such. In a traditional office setting, you might take a coffee break, chat with a coworker at their desk, or talk a walk around. Breaks like these are just as important, if not more, at home. www.ThePinesSnowmass.com has the ultimate home office, private enough to get work finished, and close enough to the gourmet kitchen for snack breaks!
Have a great weekend!