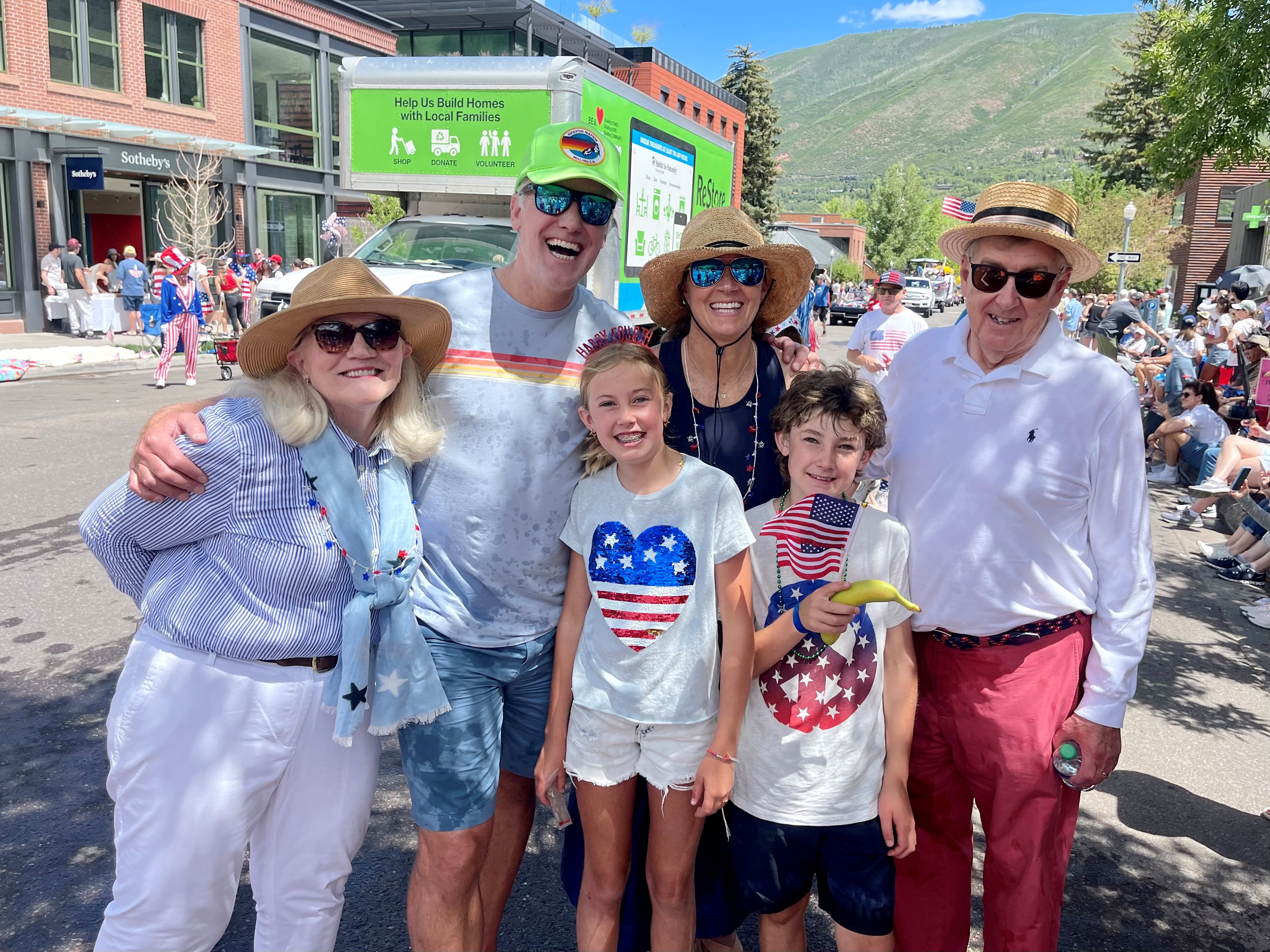 Lifestyle and Events
6/30/2023
The Week of the 4th - Community Events & Happenings
The Fourth of July is here and with it, a myriad of community events and happenings to get involved in. The Fourth is our team's favorite holiday in Aspen. It shows us just how meaningful of a community we have in this little mountain town. See below for a list of events happening all week long starting tomorrow!
Saturday, July 1st – Aspen Saturday Market – 8:30 AM to 2:00 PM
Spend your Saturday morning at the Aspen Farmer's Market. Since 1998 it has been a local's tradition to stroll through the market buying Colorado-grown produce and Colorado-produced artisan products. Open on Saturdays from 8:30 AM - 2 PM, the market offers Colorado-grown fruits, vegetables, bread, meats, jams, and more as well as a food court for lunch or a snack.
Sunday, July 2nd – Theatre Aspen Summer Cabaret Series – 1:00 PM to 3:00 PM & 6:00 PM to 8:00 PM
The show doesn't stop at the tent! Back by popular demand, the Theatre Aspen Cabaret Series returns this summer for a three-night engagement beginning July 2, August 6 & August 13, in three distinct one-of-a-kind evening performances. NEW this summer are the Brunch performances. Hosted exclusively at the Hotel Jerome, enjoy a pre-show 3-course dinner or 2-course brunch. These not-to-be-missed events of ensemble and solo performances are sure to be a continuing highlight of the Theatre Aspen summer season.
Monday, July 3rd – Aspen Music Festival and School – 10:00 AM to 5:00 PM
The Aspen Music Festival and School is a world-renowned classical music festival held annually in Aspen, Colorado, attracting some of the world's most talented musicians to perform and teach over an eight-week summer season. Show up and sit in the Benedict Music Tent or toss a picnic blanket down on the grass and open a bottle of wine to enjoy the music.
Tuesday, July 4th – Fourth of July Parade – 11:00 AM to 12:00 PM
Because where else would you be??? A tribute to Aspen – Embrace your red, white, & blue and express your stars & stripes as we celebrate America's Independence Day. The parade will start at 11 am on Main Street. It will turn South onto Hunter Street, then West onto Cooper Avenue. The parade will continue West on Cooper Avenue to Galena Street. At Galena it heads North for 2 blocks before turning West onto Hopkins Avenue. The parade will continue South on Mill then West on Hyman Avenue.
Wednesday, July 5th – Yoga Atop Aspen Mountain – 10:30 AM to 11:30 AM
Experience a sanctuary for your body, mind, and spirit. Presented by Supergoop and Aspen Shakti, this popular program includes an hour of open-air Hatha yoga taught by Jayne Gottlieb and the Aspen Shakti Team! As needed, this event may be moved to the grassy area next to the sandbox. Mats and blocks are provided. After yoga, treat yourself to a fabulous lunch in a majestic setting - the Sundeck atop Aspen Mountain offers grab-and-go lunch daily. The class requires a sightseeing ticket or other lift access to access the top of the mountain.
Thursday, July 6th – Aspen Institute Tour: "Concept of a Visualist: Herbert Bayer's World Geo-Graphic Atlas" – Opening Day starting at 12:30 PM
Concept of a Visualist: Herbert Bayer's World Geo-Graphic Atlas, on view in the Resnick Center for Herbert Bayer Studies, examines Herbert Bayer's 1953 World Geo-Graphic Atlas, a landmark work of visual education and modernist design. Marking the seventieth anniversary of the atlas's publication, this is the first exhibition devoted to this groundbreaking and influential work. To reserve a spot, sign up here.
Friday, July 7th – Live Music at Ajax Tavern – 4:00 PM to 7:00 PM
Sit back, relax, and take in summer in Aspen from Ajax Tavern's picturesque patio with mountain views and live music every Friday from 4 - 7 pm. Showcasing an acoustic set of music that ranges from the top 40s, blues, alternative, and more, there will be a song for everyone. Walk-ins are welcome; dinner reservations begin at 6 pm.
Not a bad week of programming! There is plenty going on in Aspen over the next week. Get out there and enjoy it. We hope to see you soon!