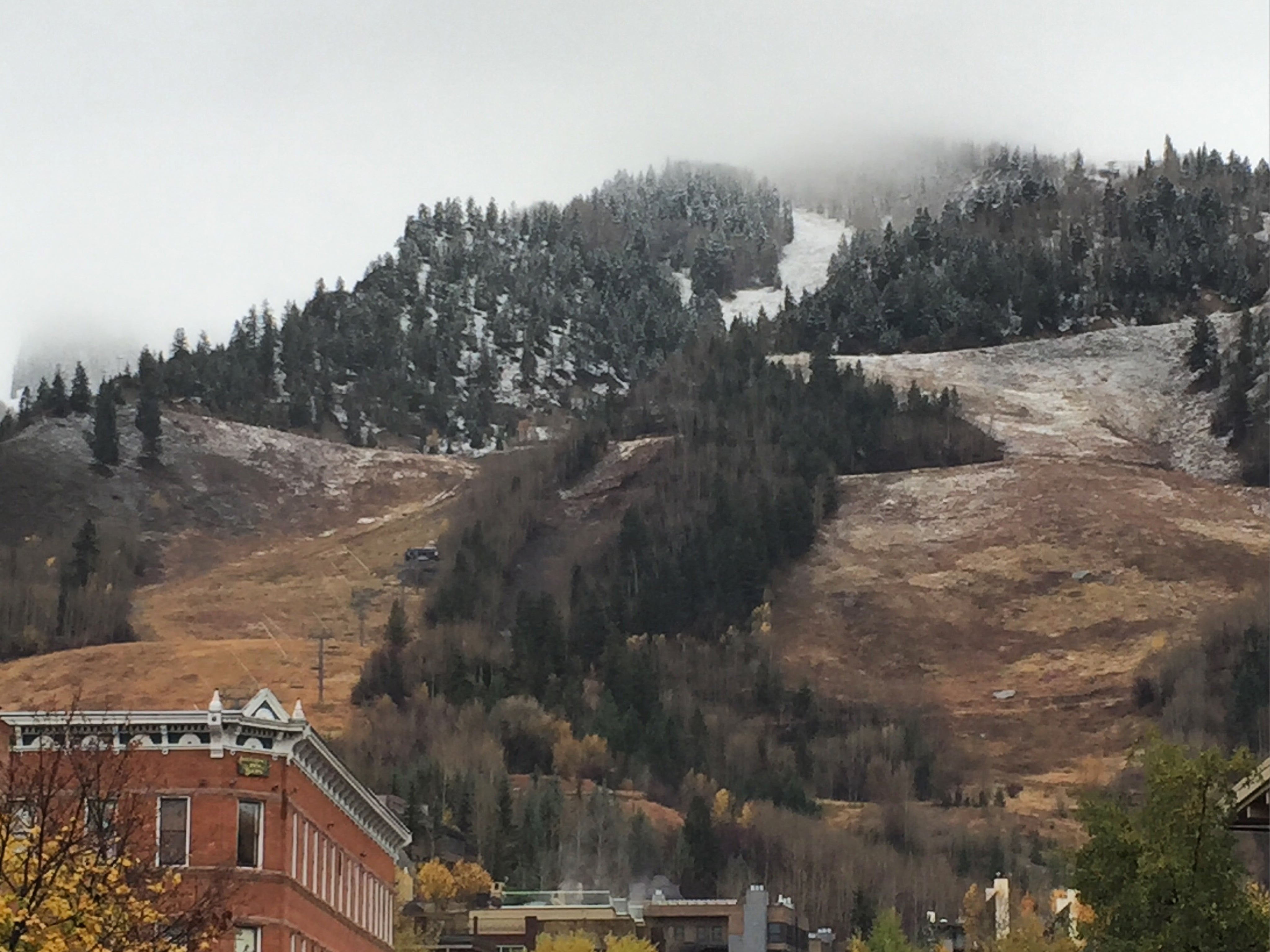 Real Estate
10/23/2015
The snow has arrived!
Happy snowy Friday from Aspen. October has been an Indian Summer in Aspen except for the last few days. We got a dusting on the mountains last night. I am going to be inducted into the Ski & Snowmass Hall of Fame tonight at the Limelight Hotel between 4:30-6:30 PM. Join me for good food, a great party, silent auction and fun! Check out Ajax Mountain this morning. Winter is coming!!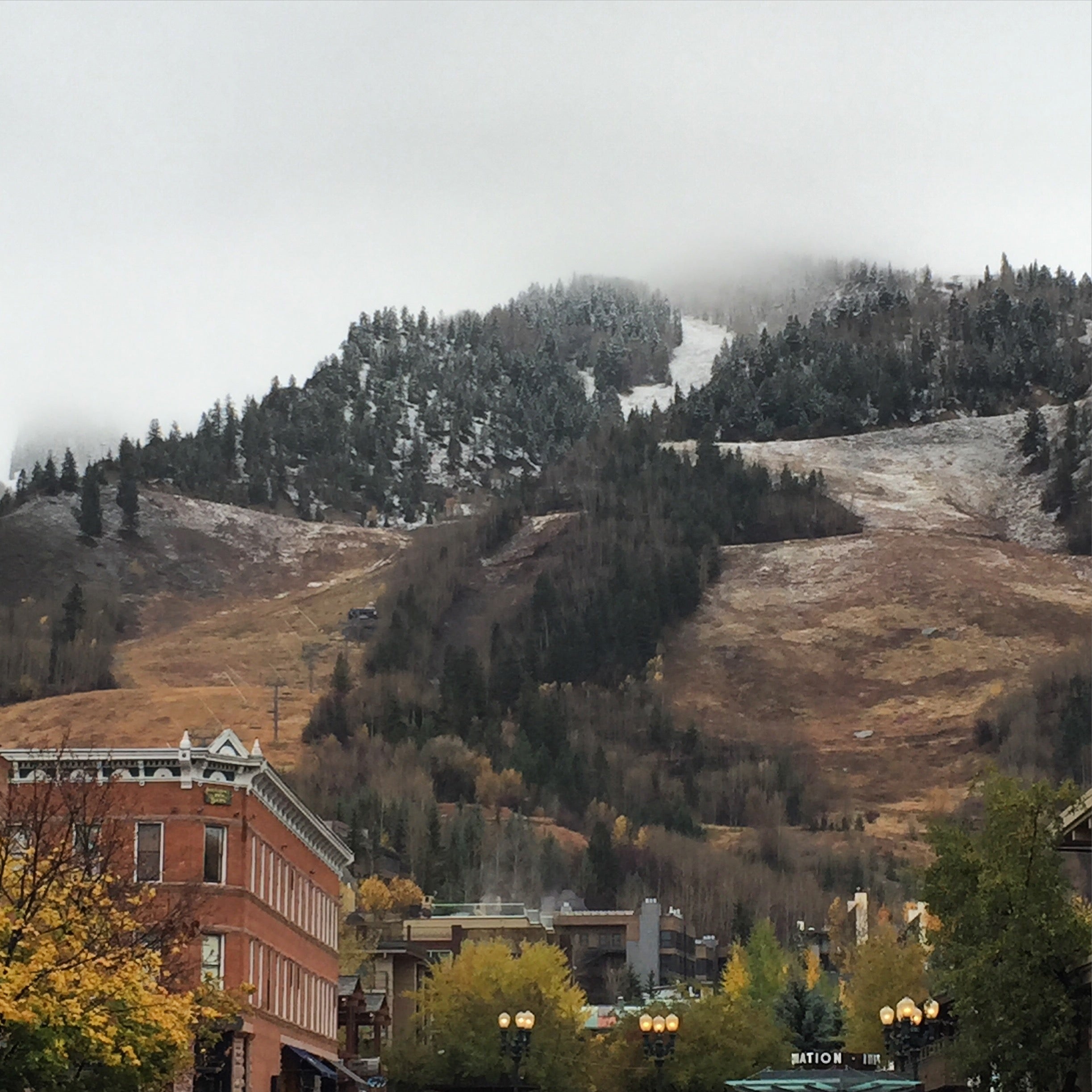 October has been a great month for real estate sales. There is no such thing as off-season anymore. I have been very busy showing property, selling properties and launching new listings. I was happy to close on 321 Oak Lane, located in Smuggler Park in Aspen today! The home closed for $750,000, $410 sold price per sq. ft. The home sits on a 3,438 sq. ft. lot, located a short walking distance to downtown Aspen.
I am very excited to also share a new listing 611 & 661 Twining Flats Road Aspen, Colorado. This is a 2014 precision built, custom contemporary home located on 2.3 acres across from the Roaring Fork River within the Aspen School District. The spacious floor plan brings the outdoors in with folding Nana Walls on both sides of the living room. The modern design includes clean lines, open spaces, soaring ceilings with clerestory windows, and walls of glass introducing abundant of natural light. The functional kitchen design featurespolished Pebble Caesarstone countertops, Kitchenaide and Whirlpool stainless steel appliances and white Thermofoil slab front cabinetry. A linear Heat & Glo Tonic gas fireplace warms the living room. An additional 948 sq. ft. CUD/Guest Cabin helps offset costs with consistent rental income. Contact me if you would like to tour the property!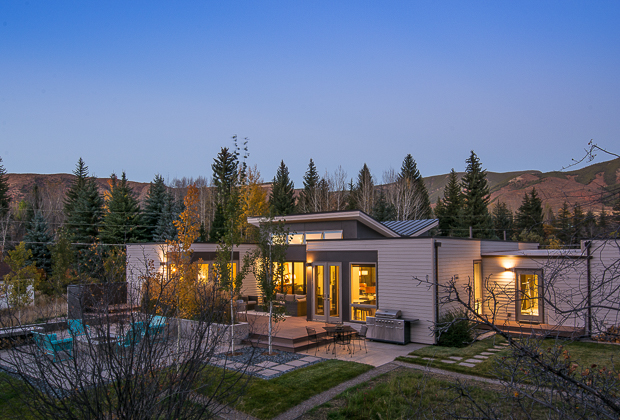 MLS: 141393
Main Home: 4 Bedrooms | 3 and 1 Half Bathrooms
CDU/Guest Cabin: 2 Bedrooms | 1 Bathroom
Let's look at the sales from this week. The highest sale was located in the West End. 315 Lake Avenue, listed by Aspen Snowmass International Real Estate, closed for $9,000,000, $1,636 sold price per sq. ft. 155 Nighthawk Drive located on Red Mountain closed for $4,400,000, $1,085 sold price per square foot and 725 Castle Creek closed for $3,000,000, $857 sold price per sq. ft. The last quarter of 2015 should be a strong quarter for sales in Aspen. Please contact me if are interested in my monthly market report. Have a great weekend!
Chris Klug