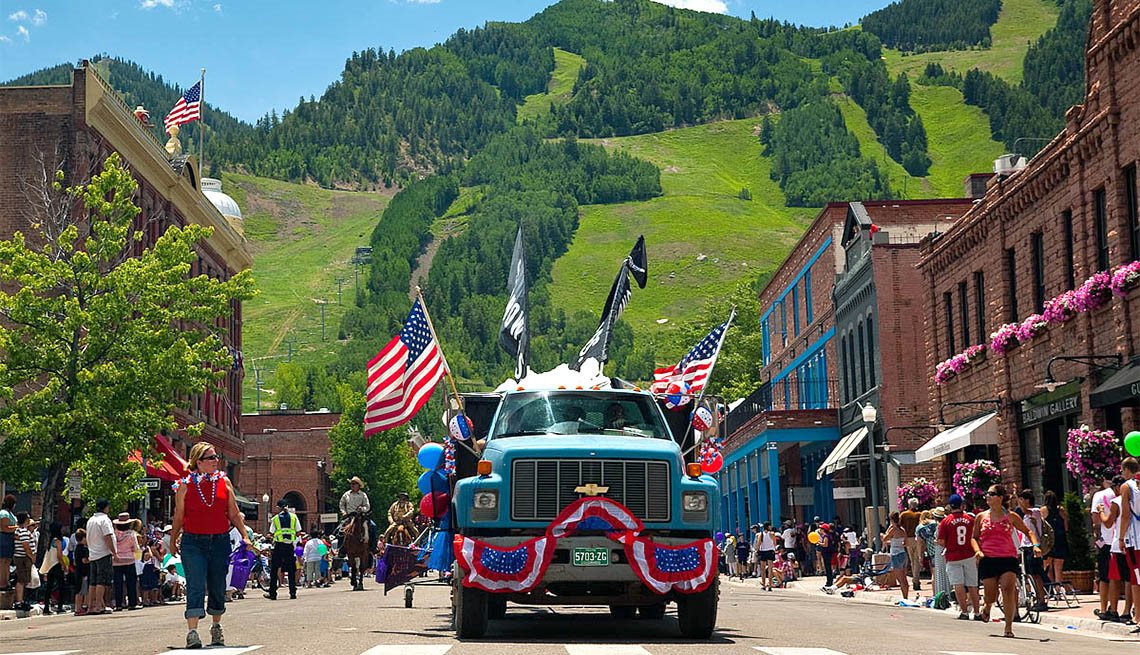 Lifestyle and Events
7/1/2022
Staying Busy During The 4th of July in Aspen
The 4th of July is one of the biggest and busiest days of the year in Aspen! The Old-Fashioned Parade has been a staple of the Aspen community for decades and locals take pride in how it has stayed relatively the same over the years. It's quite the spectacle to see the old-school hot rods get dusted off for their big day. The combination of old cars, horses and floats we see year after year epitomizes a lot of what Aspen holds dear and what makes this town so special. As must-see as the parade is, it isn't the only way to enjoy the 4th in town. Keep reading for info on fun events around town including the all-new Community Village.
Community Village: 10am – 2pm
-Downtown Core
This year, Aspen will be hosting a Community Village along various downtown streets and Wagner Park from 10am – 2pm. This celebration is free to the public and fetures a parked car show, live music and dance, plus community organizations that help Aspen maintain its magic.
Boogies Buddy Race: 8am
-Wagner Park
Boogie's Buddy Race is one of the most widely anticipated activities of the Fourth of July week in Aspen. The event includes a 5-mile, 5K, and a 1-mile Family and Canine run/walk. Start your Fourth of July off right with this family-friendly event that supports the Buddy Program's four youth mentoring programs! Join at the link below.
buddyprogram.org/events/annual-buddy-5-mile-race/
AVSC 4th of July BBQ: 12pm – 3pm
-Koch Park
Join the Aspen Valley Ski and Snowboard Club for a day of games, activities, burgers from Ajax Tavern, beer, wine and margaritas, live music and more. Immediately following the 4th of July parade, people will gather in Koch Park for a fun afternoon celebrating our country and community!
teamavsc.org/52143
Aspen Music Festival and School 4th of July Concert: 4pm
-Benedict Music Tent
The annual free 4th of July celebration brings the AMFS band to the tent stage with stirring patriotic favorites. A beloved tradition.
aspenmusicfestival.com
Laser Light Show: 9:15pm
-Wagner Park
Last but certainly not least, Aspen's Independence Day tops off the night with a spectacular Laser Light Display in Wagner Park. As much as we may miss the actual fireworks, it is extremely important to respect the local laws and protect our environment. It's been a hot summer already and conditions are dry. The laser show will still be a sight to behold! Have a safe and fun holiday weekend! We hope to see you in town.