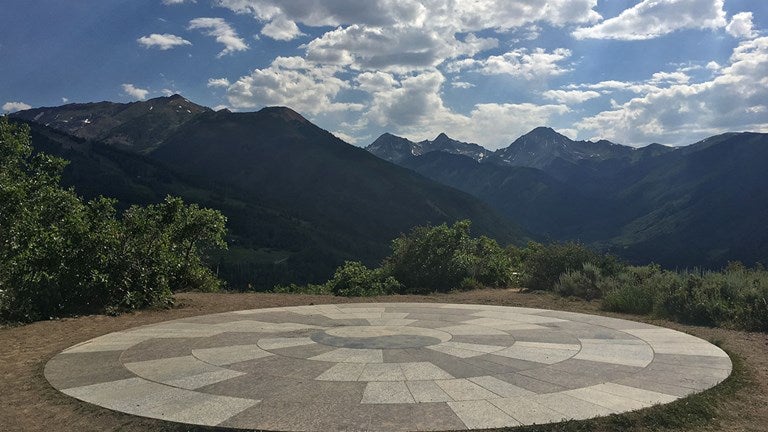 Lifestyle and Events
4/28/2020
Springtime Hiking
Happy sunny Tuesday from Aspen Snowmass! It is a gorgeous spring day with warm temperatures. We are expected to reach some record breaking high temps this week, and we can't wait for all of the outside adventures. With ski season officially behind us, it's time to look forward to spring and summer outdoor activities. Spring hiking in Aspen and Snowmass can mean trail closures, and extra precautions in the muddy season. Read on for tips to safely enjoy the gorgeous surrounding trails!
Two of Aspen's most popular hiking trails are Sunnyside, located in West Aspen, and the local favorite, Smuggler, are open year round and both can connect to the Hunter Creek Trail. Both offer incredible views of the surrounding Elk Mountain Range. Smuggler is a short, hour long hike, while Sunnyside is longer and can take about half a day. Both trails are dog friendly, however, new ordinances require dogs to be leashed at all times on the trails.

Snowmass Village is full of incredible hiking trails for hikers of all ages and all abilities. Three of Snowmass's most popular trails are the Rim Trail, the Tom Blake Trail, and Government Trail. During the spring, a number of trails close in order to give surrounding wildlife the space they need during their most sensitive times. Both Tom Blake and Government trails are closed from late April to late June for this very reason. The North Rim Trail is closed as well, however, Rim Trail South, affectionately known as the Yin Yang trail is open year round. Be cautious of muddy spots and wet sections!

Remember, social distancing is required on all trails. Face masks are also mandatory in the City of Aspen, and strongly encouraged in Pitkin County. Please stay safe and follow guidelines, so everyone can enjoy the great outdoors during these times. Happy Trails!