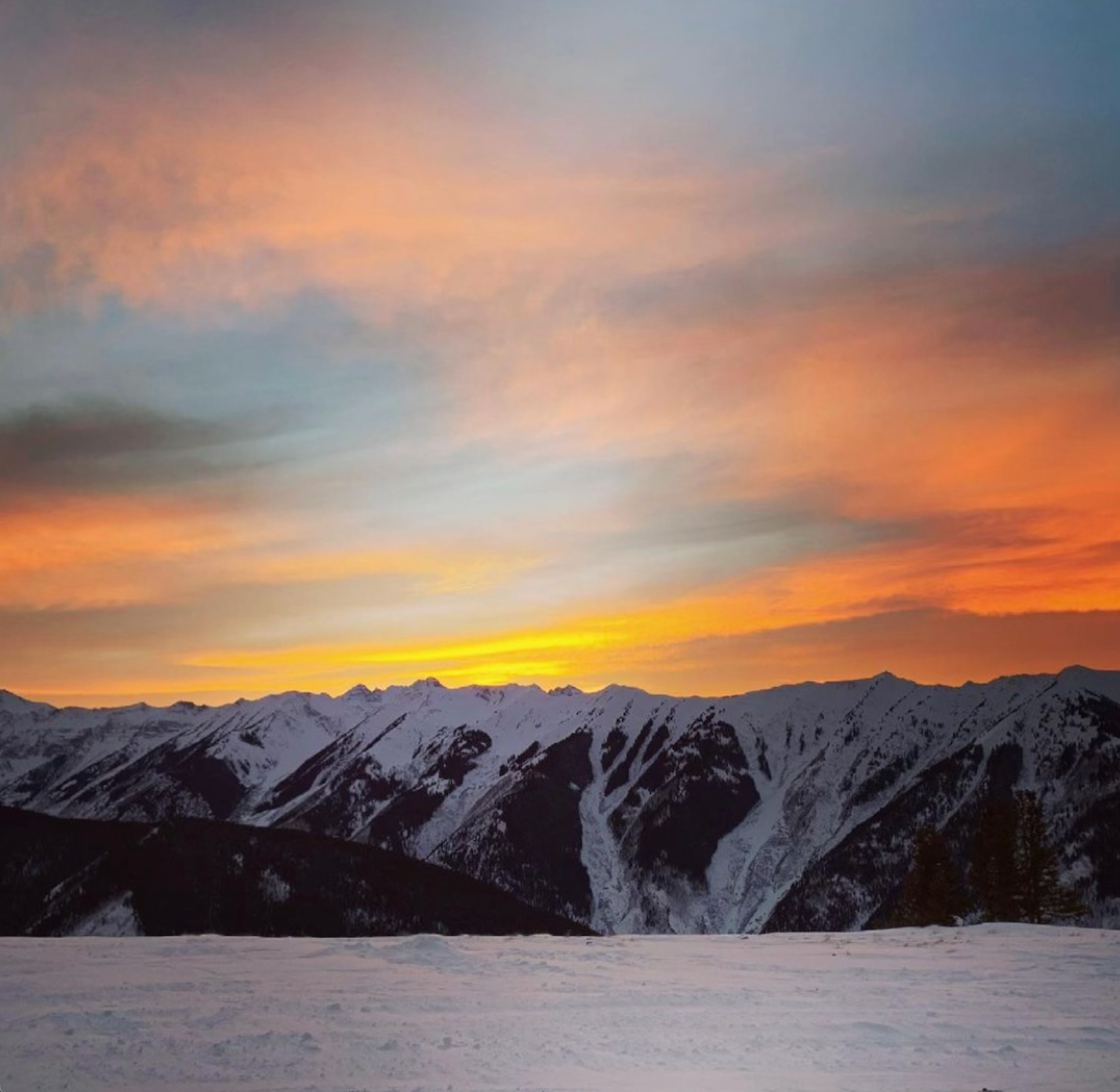 Lifestyle and Events
3/26/2021
Spring Skiing and Riding Championships in Aspen Snowmass
Happy Friday from Aspen Snowmass! Spring hasn't quite yet sprung around here yet. With almost two feet of fresh snow in the six days, and even more in the weekend's forecast. The end of ski season is shaping up quite nicely here! Sunset Skiing and Riding on Aspen Mountain is happening tonight, March 26th and next Friday, April 2nd. Silver Queen Gondola and Ajax Express will run until 6pm, with food and drink specials at the Sundeck. There will also be outdoor live music! There are more exciting events to come before ski season ends. Read on to find out more!
Immediately following the season closing of Aspen Highlands, the 2021 US Alpine Championships will begin. This event is hosted by Aspen Snowmass, in collaboration with Aspen Valley Ski and Snowboard Club (AVSC), and will run for two weeks from Monday, April 5th through Friday, April 16th. It has been an exciting spring in Aspen Snowmass hosting events on the national and world stage. Between FIS Freeski and Snowboard World Championships, the US Grand Prix Olympic Qualifier, and the US Alpine Championships; Aspen Snowmass is on the map for elite ski and snowboard contest. This competition will include men's and women's downhill, super-G, giant slalom, slalom, and alpine combined, as well as national junior competitions. Finals will be held during the weekdays, with training over the weekend. There are rumors swirling around that Alpine Racing superstar Mikaela Shiffrin will compete! In order to keep race techs, competitors, and coaches safe, the event is taking place after Aspen Highlands closes to the public to promote social distancing, and no spectators— similar to the FIS Freeski and Snowboard World Championships and US Grand Prix at Buttermilk earlier this month. For more information and racing schedules, please visit usskiandsnowboard.org.
Concurrently happening over at Snowmass Mountain, the 2021 NASTAR National Championships will run from Monday, April 5th through Saturday, April 10th. NASTAR stands for National Standard Race. Racers of all abilities and ages can sign up to compete in the world's largest recreational ski and snowboard racing program. NASTAR Nationals returns to where it began on Snowmass. The first NASTAR National Championship was held at the Spider Sabich race arena in the Spring of 1998. This is also the first National Championship after a year hiatus due the Covid-19 Pandemic. Each day of Nationals, there will be racing clinics taught by Snowmass instructors. Races start each day at 9:45am on the Blue Grouse trail. There are four divisions: Bronze, Silver, Gold and Platinum. In the midst of all the professional ski and snowboard events this spring, NASTAR Nationals provide an exciting opportunity to get involved in some of the competitive action! To sign up for NASTAR racing, ticket options, and more information, head over to aspensnowmass.com/events/nastar-nationals.
Have a great weekend! Enjoy the fresh snow and amazing conditions. Happy Trails! Be sure to stay healthy and safe out there.