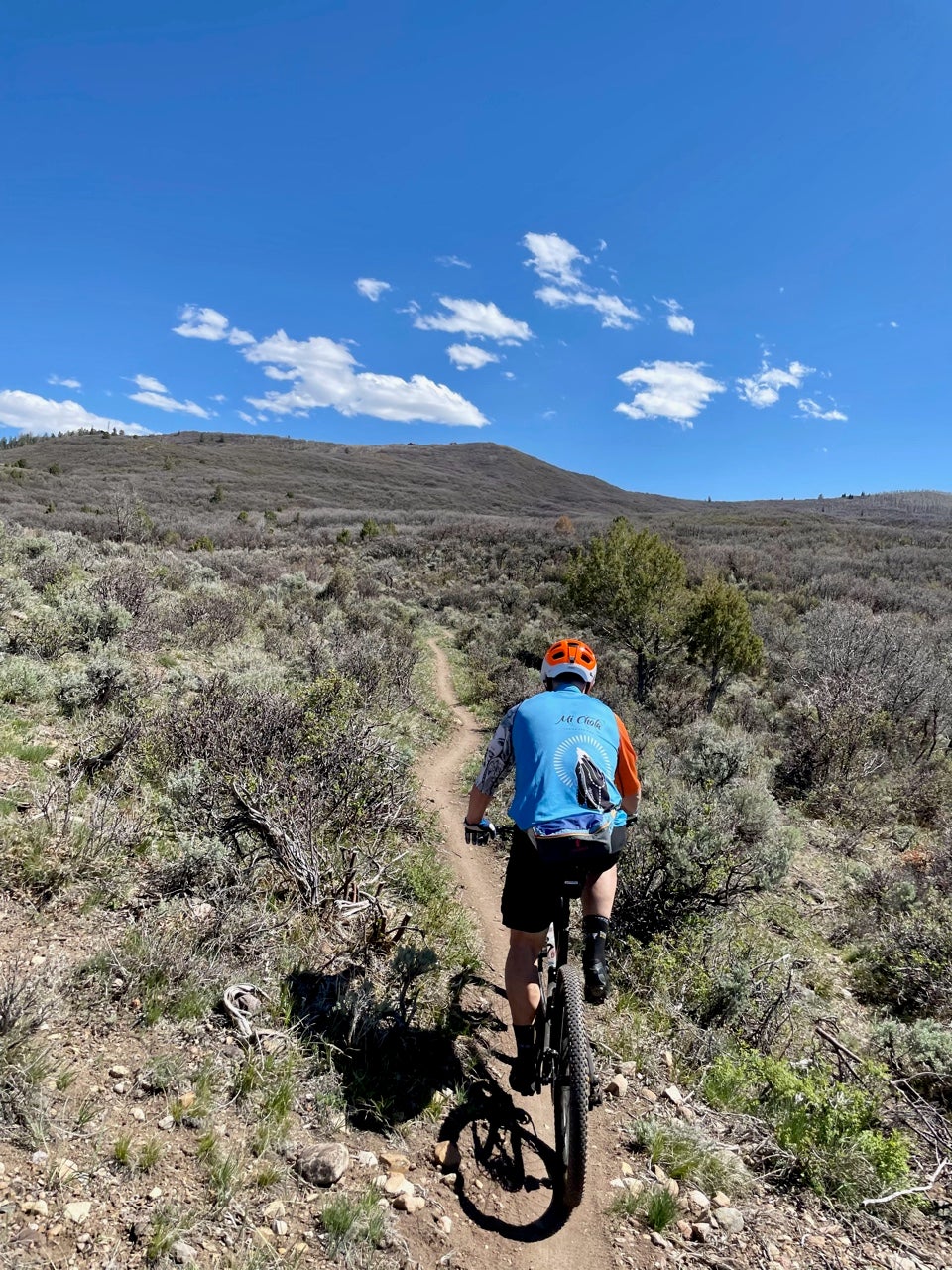 Bike and Hike
5/14/2021
Spring Biking and Hiking
Happy Friday from Aspen Snowmass! The weather has been absolutely gorgeous this past week, and we are ready to spend time outside hiking and biking. There is an abundance of trails throughout the Roaring Fork Valley for hiking and biking. Some are unavailable due to snow, others are dry and clear— ready to rock! Read on for the current status of some of our favorite trails in Aspen, Snowmass Village, and Basalt!
ASPEN: The consistent and favorite Smuggler Mountain Road trail is open and completely clear of snow. This is a great option for biking and hiking, and leads directly to the Hunter Creek Trail. Dogs are allowed on this trail, as well. Another summer must-do are the Ajax Mountain Trails. It is currently closed at the top because of snow. However, the Ute Trail is open, and clear of snow! This is a great hike with even better views, but beware of the challenging switchbacks.
SNOWMASS VILLAGE: Biking and hiking enthusiasts alike are loving Snowmass's recent revamp of area trails. Some trails, and parts of trails, in Snowmass close for weeks at a time during the spring for wildlife sensitivity periods. One of the new favorites is Sky Mountain Park, which officially opens this weekend! Rim Trail North also opens this weekend. Rim Trail South has been open, and is clear from snow. Tom Blake Trail and Government Trail open in mid-June; Monday the 21st and 28th, respectively. For the most up-to-date trail information, go to snowmassrecreation.com
BASALT: Snow in May is not uncommon in Aspen and Snowmass Village. Bikers and hikers flock to the Mid-Valley for dry conditions and spectacular views in early spring. Two of our all time favorites are Glassier trails in Emma and Arbanney Kittle Trail in the Holland Hills neighborhood. As of last week, both are dry, clear, and riding fabulously.
Enjoy a great weekend biking and hiking. The weather looks perfect with warm temperatures and sunshine on both Saturday and Sunday. Get out there and get after it. Happy Trails!