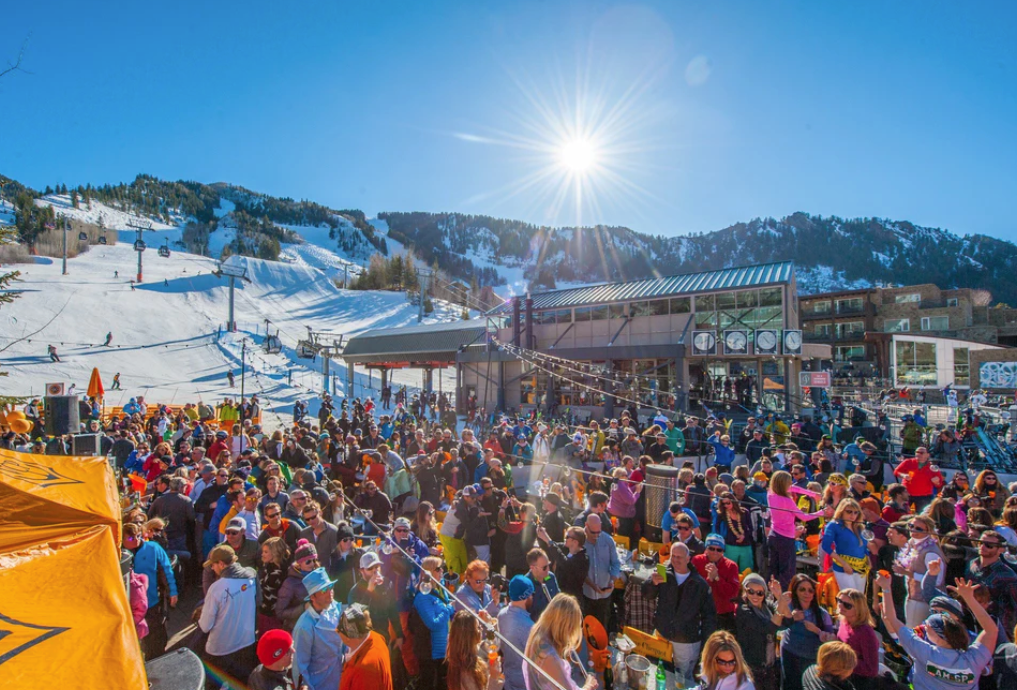 Lifestyle and Events
3/10/2023
Spring 2023 Happenings to Mark Your Calendar With
Happy early spring from our team to you! Midday temps have been in the mid-40s over the last week and the spring break crowd is shuffling into town. Spring skiing energy is taking over as whacky outfits and sunny après scenes become more common. With more snow in the forecast this weekend followed by sunshine, it looks like we are in for a great March of skiing! Keep reading for our team's favorite March happenings around town so you can end your 2023 winter season with a bang!
Clicquot In The Snow | 2:00 – 5:00 pm Every Weekend Through April 2nd
Après-ski with bubbles at the base of Aspen Mountain. Celebrating springtime in Aspen, enjoy Veuve Clicquot specials, Ajax favorites, and a live DJ on Ajax Tavern's sun-soaked patio.
AspenX Beach Club | 12:00 – 3:00 pm Every Weekend Through April 16th
A private plateau at the top of Aspen Mountain turns into a curated coastal experience, part of an ongoing art project from the mind of fine-art photographer Gray Malin. Beach Club gathers the best of sand and snow under signature striped cabanas, providing revelers with a three-course lunch augmented by a live DJ and bottles of Dom. Sun-soaked and picture-perfect, with breathtaking views of Highland Bowl and the Elk Range from atop Aspen Mountain, this limited-capacity (and unlimited-indulgences) afternoon celebration is custom-made for those who want to push their post-ski experience to new heights. Make your reservation now for a world of whimsy, bubbly, and astounding beauty.
Pat Green at Belly Up Aspen | 9:00 pm on March 14
Credited as one of Texas country's modern-era founding fathers, Green has traveled many roads in the 25 years since his debut album, Dancehall Dreamer. A Grammy-nominated singer-songwriter with a restless creative spirit, his career has gone beyond the bounds of a "country star" to include the work of a painter, sculptor, philanthropist, family man, and more. Get tickets here.
KickAspen Night Skiing/Bud Light Spring Jam | Starting March 24th & 25th
The Bud Light Spring Jam series kicks off on March 24th and 25th with the KickAspen Night Skiing event on Ajax. On that weekend and the following two weekends, there will be live music scattered throughout Aspen and Snowmass, which will be free to the public.
Spring is shaping up to be electric in Aspen Snowmass. Get out there before the snow starts to melt! We hope to see you soon.