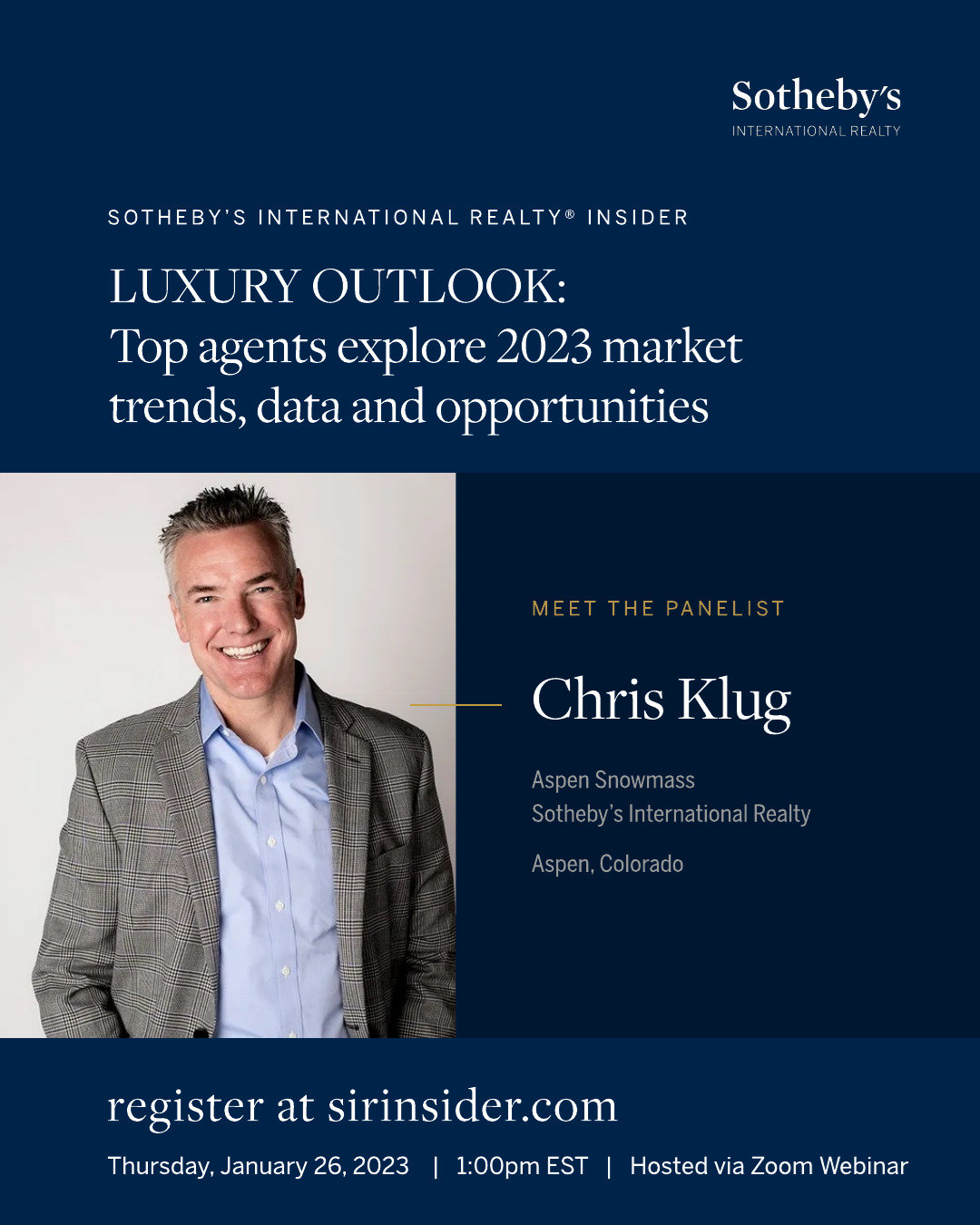 Real Estate
2/9/2023
Sotheby's Insider Panel: Chris Klug and colleagues explore 2023 market trends, data, and opportunities
Two weeks ago on January 26th, I was honored to collaborate with some of the best in the business from our international Sotheby's brand to discuss 2023 market trends, data, and opportunities. I spoke about the constraints of our hyper-local market in the Aspen Snowmass area and what we've seen so far in 2023. We also touched on broader topics such as:
Why aren't luxury real estate prices falling?
Is the Metaverse a fad?
Where do the wealthy see value today?
We just received the recording of the 45-minute conversation. It is certainly worth a listen if you have an interest in real estate markets locally or globally. We are the only true global luxury real estate brand with offices worldwide. Enjoy the panel and don't hesitate to reach out with any questions!