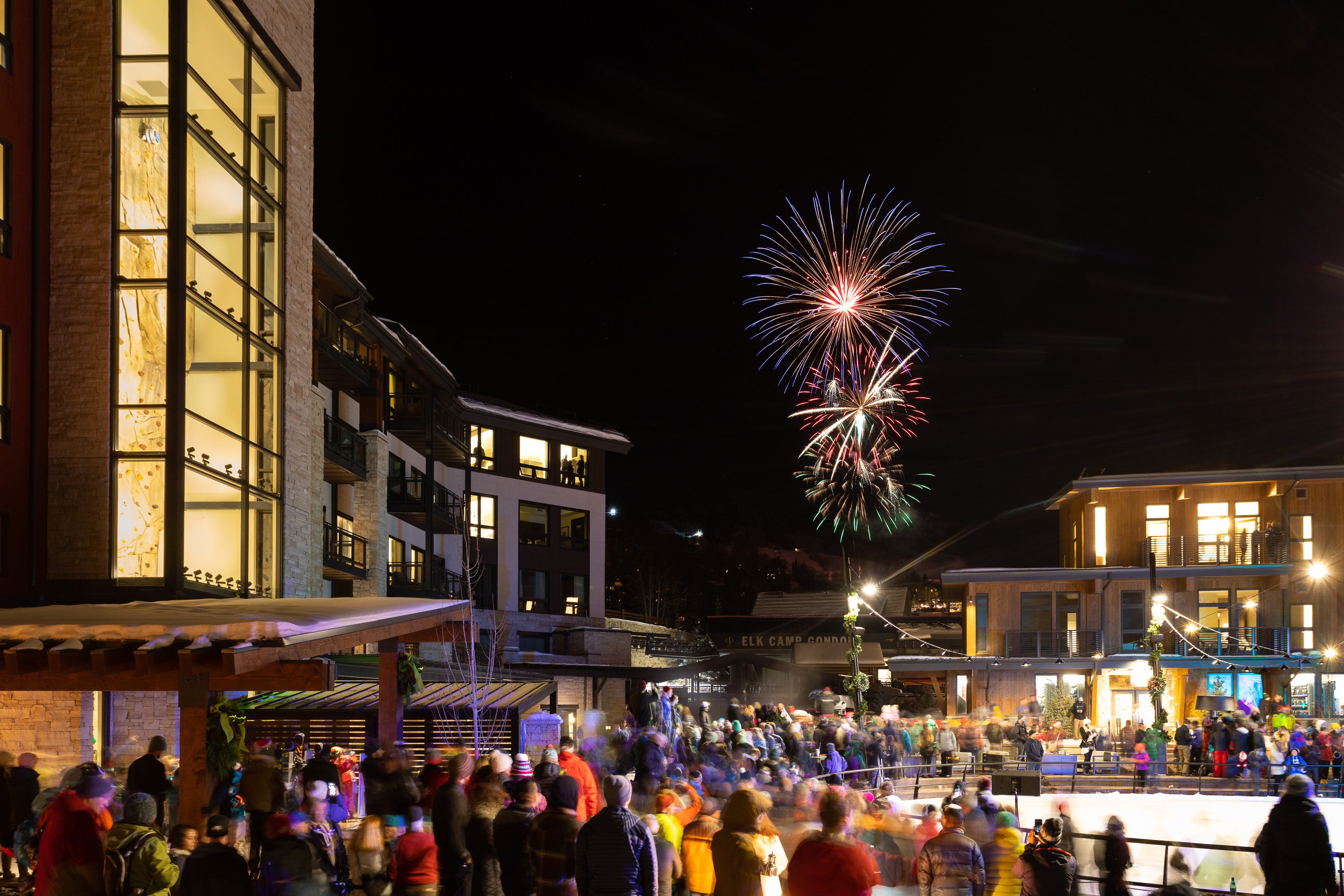 Snowmass Village
1/23/2019
Snowmass Base Village Surges Into 2019 by Katie Shapiro
Since the ribbon was cut at the grand opening celebration of the long-awaited Snowmass Base Village (SBV) development on December 15, 2018, to a jam-packed plaza, the excitement has only intensified.
In the two days that followed the festivities, the Aspen Times reported that nine deals closed — eight in the Limelight Hotel Snowmass and one at Lumin — amounting to $23.7 million in sales volume. Aspen Snowmass Sotheby's International Realty's resident market research expert, broker Andrew Ernemann, attributes the spike to "the psychological influence of Base Village."
It's a promising start to a much-hyped project that has been decades in the making, which while officially open for business, still has to put the finishing touches on its last project. Upon completion, SBV's residential offerings will include One Snowmass with Inspirato along with the Limelight Hotel Snowmass, Lumin and Residences at Viceroy Snowmass.
Ranging in price from below $500,000 at the ski-in/ski-out resort-style Residences at Viceroy Snowmass, up to $6,300,000 for a penthouse overlooking the Elk Camp Gondola at Lumin, an SBV address accommodates every type of mountain lover.
However luxurious each residence is on the inside (also armed with varying levels of amenities like a membership to the new, ultra-exclusive Snowmass Mountain Club), it's what lies just steps outside each front door that is another major draw.
In the center of it all is an ice rink open daily from noon to 9 p.m. with complimentary skate rentals available to check out from a funky 1958 Airstream. Surrounded by fire pits, SBV provides a much-needed, year-round public gathering place, which will transform into an events lawn in the summer for outdoor concerts, a farmer's market and more.
Fuel up for the day with a fresh doughnut from Sweet Coloradough's stand or try The Crepe Shack, our beloved local chef Mawa McQueen's third restaurant concept in the area. Limelight Hotel Snowmass is already headquarters for après ski with an extended happy hour and live music five nights a week. Also at the Limelight, you can't miss the five-story climbing wall (one of the largest in the state!) encased in glass, making it a focal point of the SBV plaza. Dreamt up and executed to resemble sections of natural rock on Independence Pass by Boulder-based Eldorado Climbing Walls, it is available to everyone weighing 25 pounds and over. The climbing wall is $10 for 30 minutes and $5 each additional 30 minutes, with staff on hand to help you plot your way to the top. Four Mountain Sports in the Lumin building will have all of your gear and equipment rental needs covered whether you're hitting the slopes or the Snowmass Bike Park.
And last but not least, the Collective Snowmass has immediately morphed into a community hub offering an ongoing calendar of programming and pop-ups featuring local businesses and nonprofits from a winter artisan market and yoga classes to kids camps and art workshops. A new bar and restaurant is planned to open later this year along with a new-and-improved Snowmass Discovery Center, which highlights the area's legacy where the Mastodon once roamed. Click here for the complete schedule of events through the season.
Whether you're in search of the ski town vacation home or have yet to experience what all of the buzz is about, this winter in Aspen Snowmass is all about Snowmass Base Village — the ultimate basecamp for the entire family.
To take a tour and learn more, stop by the SBV Real Estate Experience office at the base of the Elk Camp Gondola: 110 Carriage Way (Unit #3104), 970.924.9100, allinsnowmass.com
Blog Credit to Katie Shapiro, Aspen Snowmass Sotheby's Elevated Living Blog