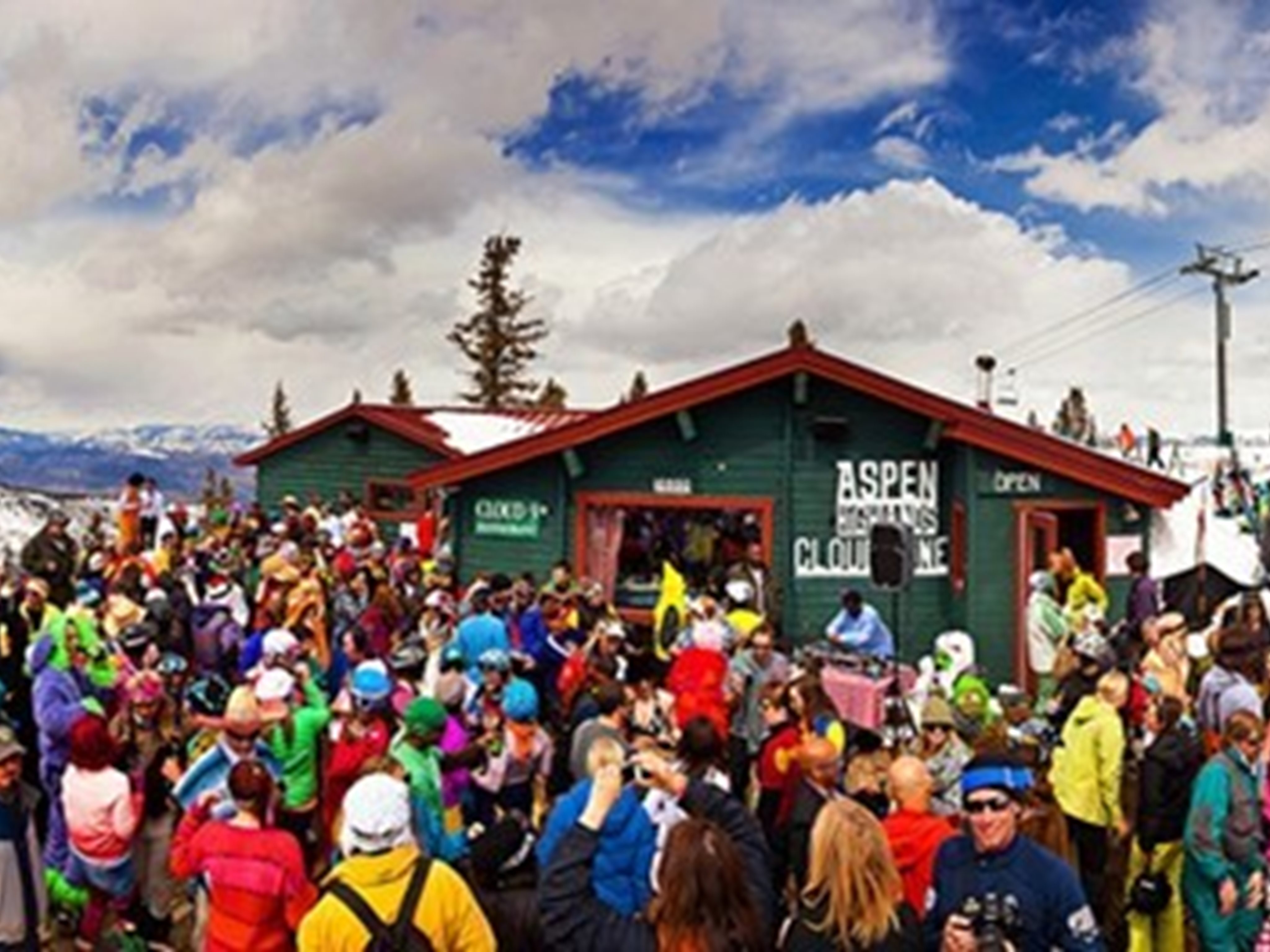 Real Estate
4/10/2015
Snowmass Absolute Auction & Highlands Closing Party
Happy Friday! The ski and snowboard season in Aspen Snowmass has flown by and is nearing the end. 2015 is off to a fast start for Aspen Real Estate. Aspen is up 62% compared to the 1st quarter in 2014. Inventory is down about 20% overall in Aspen, and almost 30% for core condos. I anticipate less inventory and higher prices in Aspen this summer! There are a ton of weekend events ahead. Enjoy the warm weather, sunshine and spring slush. Happy riding!
Weekend Events
Aspen/Highlands Closing Party
The ski season wraps up at Aspen Highlands this weekend with the biggest closing party of the year on Sunday, April 12! Time to break out your neon one piece, and vintage ski appeal to celebrate Aspen style.
Saturday, April 10 at 2 pm
Don't miss the Auction hosted by Concierge Auctions and Aspen Snowmass Sotheby's International Realty at the Viceroy Hotel in Snowmass Village. 1581 Wood Road in Snowmass is going to Auction with NO RESERVE! For more information contact me right away, so I can get you registered before the auction begins.
Twentieth Annual Sun Dog's K-9 Uphill at Buttermilk Mountain
This Sunday, April 12 at 10 am grab your snowshoes and bring your doggies to Buttermilk for a 2,000 vertical ft. hike up Buttermilk Mountain. This events supports local no-kill animal shelters. BBQ party following the race and Erik's famous raffle.
Aspen ShortsFest
Don't miss the Shortsfest Film Festival hosted at the Wheeler Opera House this weekend. Plenty of awesome films for everyone. Don't miss it!
Recent Aspen Real Estate Activity
1908 Faraway Road, listed by Aspen Snowmass Sotheby's International Realty, was the highest sale this week. Located atop Faraway Rd. 1908 Faraway is a Sweeney contemporary remodel in Snowmass Village, which closed on Monday for $6,375,000, $1,325 sold price per sq. ft.
The highest Aspen sale was 22 Alice Lane also listed by Aspen Snowmass Sotheby's International Realty, which sold for $4,300,000, $995 sold price per sq. ft. The lowest sale was 718 S. Galena Street 103-A, listed by Aspen Snowmass Sotheby's International Realty, which sold for $680,000, $1,333 sold price per sq. ft. Contact me if you would like a full Market Update. I am always happy to help you and share my market knowledge and passion for Living Aspen! Happy Highlands Closing! Have a fun weekend. Good luck to the bidders on 1581 Wood Road.
Chris Klug