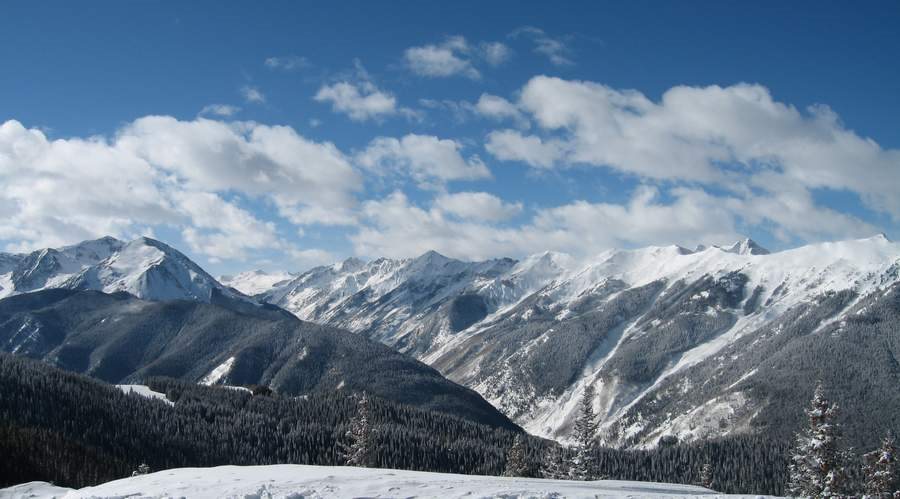 Lifestyle and Events
4/14/2020
Skinning Aspen Snowmass
Happy Tuesday from Aspen Snowmass! With fresh snow overnight and spring weather today, it feels like the ideal bluebird ski day. Even though the lifts are closed, locals are still finding ways to enjoy the Power of Four Mountains. Some hike, most skin up the mountains. It's a great form of exercise, an excuse to get outside, and a breath of fresh air, in every sense.
Aspen Skiing Company has been continuing with some grooming practices for uphill skiers, and has ever decided to honor those in 100 day pin quests. The rules to receive a 100 day pin from the skiing company are still the same as any other season and finish . In order to collect, Aspen SkiCo requests that you call their main phone line to let them know you have achieved 100 days. There are "bonus points" if you can creatively prove your feat.
If you are planning on skinning, whether it's to complete your 100 day season or just get outside and in the mountains, there are some precautions to take. Aspen Skiing Company requests that skinners and hikers maintain social distancing, which is 6 feet minimum, or rather the length of a pair of skis. It is also required to hike in a group of four or less, to follow current CDC guidelines.

All four mountains are being groomed almost daily by SkiCo. There is fresh powder almost weekly, and fresh corduroy almost daily. There is plenty of fabulous terrain across all four mountains. Aspen Skiing Company, Mountain Rescue Aspen, and Aspen Valley Hospital ask that uphillers stay out of the backcountry during this time. For more information and updates, please visit aspentimes.com or aspendailynews.com

Have fun out there and stay safe!