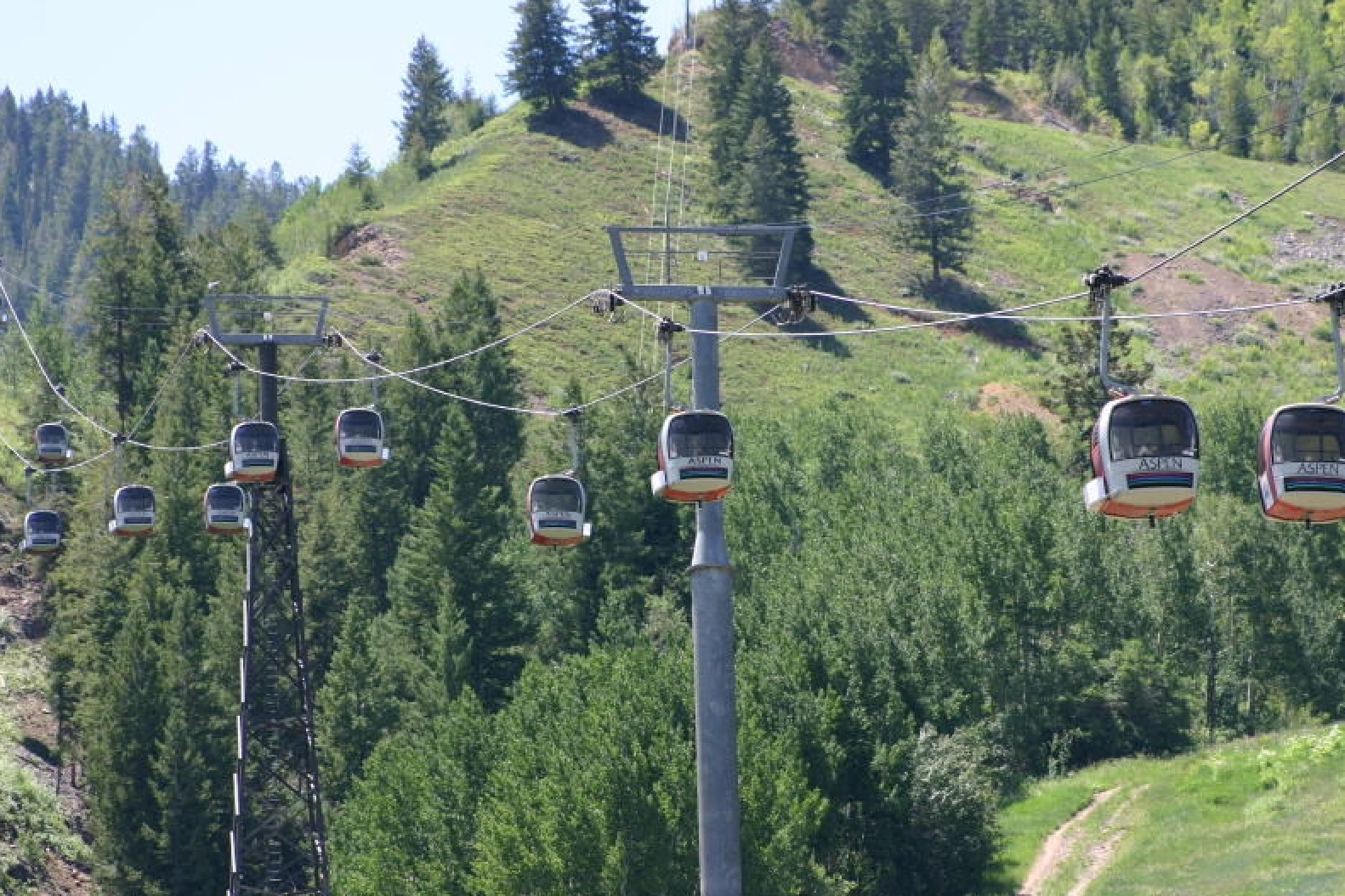 Local News
7/2/2021
Silver Queen Gondola: Legendary
Happy Friday and Happy Fourth of July Weekend from Aspen Snowmass! There are so many summer events and holiday celebrations in full swing this weekend. One of our favorite summer (and winter) activities recently underwent a much needed repair, and will open this weekend. The Silver Queen Gondola received a new cable. Read on for the history of our beloved Silver Queen, the process of installing a new cable, and what you can expect for opening weekend!
The Silver Queen Gondola debuted during Aspen Mountain's 40th ski season, in December 1986. At the time, it was only one of three gondolas in the state of Colorado and the longest gondola in the world. The installation of the gondola allowed foot passengers to the access the top of Aspen Mountain for the first time ever. The ride to the top was cut down by half. In 2006, the original cars were replaced. This past off-season, the cable was replaced for the first time.
After 35 years of no major damage, it was time to replace the cable. It took an effort from Aspen Skiing Company, Knight Equipment Company of Missouri, and Fatzer from Switzerland to complete the project the last few months. The new cable is almost five miles long and weighs 97 tons. It is 54 millimeters, a little over two inches, in diameter and weighs over eight pounds per linear foot. The cable rope was so long it arrived to town on two separate spools, to be connected on Aspen Mountain.
Now that the Silver Queen Gondola is ready for her new and improved summer debut, we can't wait for all of the activities! The Sundeck will be open for outdoor dining, sightseeing, and hiking every day until September. While the cable replacement project was underway, Buttermilk operated the Summit Express for on mountain summer activities. Three of our four mountains are fully operating for summer activities! For a rundown between Aspen, Snowmass and Buttermilk happenings and lift tickets, head over to aspensnowmass.com