Lifestyle and Events
2/13/2020
President's Weekend in Aspen Snowmass
Happy Valentines and Presidents weekend! We have you completely covered for the delicious decadence of Valentine's Day, your intellectual and creative brain, as well as the need to blow off some steam during a long holiday weekend. Read on for all of the must-do's (and eats!) in the days ahead.
Hoping to take out that special someone in your life but don't know where to go? Check out these romantic restaurants perfect for Valentine's Day! Snowmass Kitchen in the Westin in Snowmass Village is offering a three course meal, with three different seating times for $50 per person for the special occasion. This price includes a glass of sparkling wine. If you're looking for an absolutely decadent meal, go to Mawa's Kitchen located in the ABC. Enjoy a three course dinner for $85 per person featuring all of the romantic staples. Wine pairings can be added for an additional price of $45 per person. Named one of the top five most romantic restaurants in the country by Food Network, French Alpine Bistro in Aspen is the hot spot on Valentine's Day. You do not want to miss their curated 4 course Valentine's dinner menu, which is available for $175 per person with a wine pairing option. Visit www.eataspen.com for more information on these delicious Valentine's dinners.
If you're looking to delve into your creative side, take part in Aspen Institute's Socrates Program: 2020 Winter Seminars. From an opening reception on Friday, February 14th and concluding Monday afternoon following the final seminar session, enjoy three four-hour seminar sessions with free time and morning activities. This year's moderators include Thomas Chatterton Williams, José M. de Areilza, Dina Temple-Raston, and Harvey Rishikof. To learn more, go to www.aspeninstitute.org
Needing to burn a few calories for a good cause after all of the Valentine's sweets? Enter the 8th Annual Ski for the Pass on Sunday, February 16th. This scenic 4.2 mile/ 7 km classic ski race starts at the Winter Gate on Independence Pass and ends at Lincoln Creek, and benefits the Independence Pass Foundation. For more details and registration information, please visit www.independencepass.org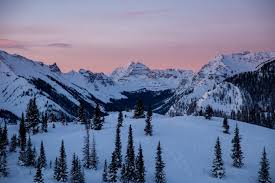 Have a wonderful, safe, and happy long weekend!