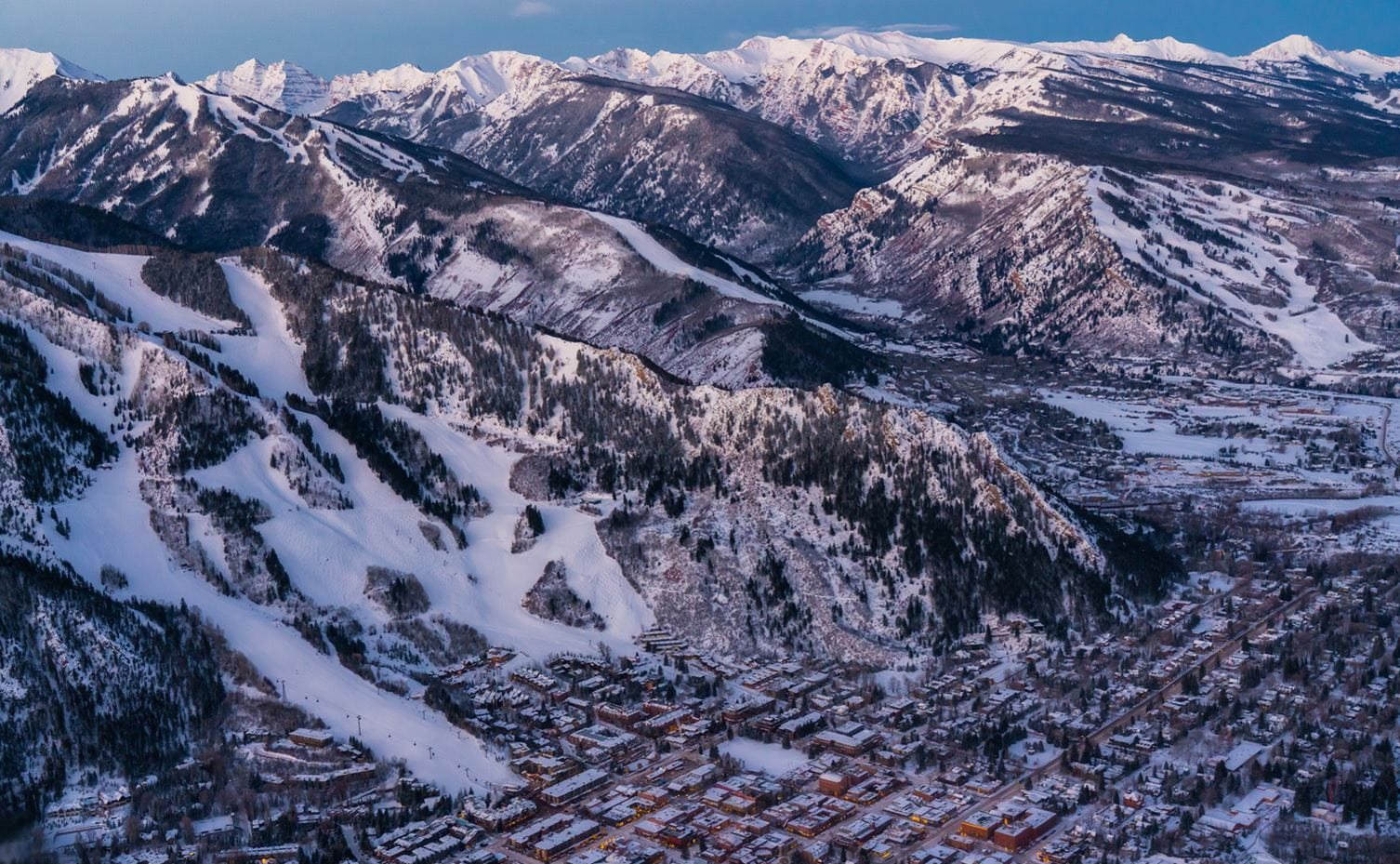 Aspen Snowmass Ski Areas
3/17/2022
Picking the Right Mountain in Aspen Snowmass
Happy springtime from Klug Properties! Don't let the sunny days and slushy streets fool you, we still have a few more weeks of great skiing/riding ahead of us. Having the luxury of four mountains at our fingertips means you can ski any terrain your heart desires but knowing where that terrain is can be tricky. Let us help you navigate Aspen Snowmass with this succinct guide to choosing the right mountain for you and your family or friends.
We of course start with the famed Ajax, also known as Aspen, Mountain. Ajax is located right in town about a 5-minute or less walk from any major hotel. This mountain features some of the most beautiful views and steepest terrain in Colorado, and its biggest perk is the top-to-bottom gondola (great for warming up on a chilly day). It's location plus the gondola make it a highly desirable mountain, but beginners beware! There are no greens or bunny hills to practice on. Just blues, blacks and double blacks. As long as you aren't a beginner, this is an amazing, convenient and cozy option being right in town and the best mountain for participating in the Après scene.
Very near town, about a 7-minute drive, is many locals' favorite Aspen Highlands. This mountain has a wide array of options from some of the best groomers in the valley to the legendary Highlands Bowl, which is best enjoyed on a powder day if you have the determination to make the 45-minute hike with your skis/board strapped to your back. Beginners should also beware of Highlands, as it is almost as steep as Ajax with very few green runs.
Buttermilk is also near town, about a 10-minute drive, and is ideal for a wide array of ski enthusiasts from children to beginners to park enthusiasts to uphillers. This is the best mountain to learn how to ski if you never have before. It is also home to the Aspen Winter X Games, making it a park lover's dream once the games are over and the features stick around. Finally, the fastest growing ski trend in the valley is uphilling and Buttermilk is one of the best mountains for it. Don't miss out on Friday breakfast at the Cliffhouse every week. A great reward for earning your turns in the morning.
Last but certainly not least is Snowmass Mountain. This mountain truly has something for everyone and is the most family friendly of them all for multiple reasons including the European-style base village, multiple restaurants on the mountain, plenty of runs from greens to double blacks and several parks for those trying to push their limits. Hiking up longshot, about a 10 to 15-minute hike, is a great alternative for those who want untouched powder but aren't willing to make the 45-minute trek on Highlands Bowl. This is also the largest mountain by a 'long shot' (see what we did there?) with over 5,000 acres of skiable terrain. You could spend a whole week in Snowmass without touching Aspen and experience new runs, restaurants and views everyday.
However you choose to enjoy our four world-class mountains, we hope you have a blast and make plenty of unforgettable memories along the way. We would love to make some turns with you. Reach out to us and we can show you some of our favorite ways to experience Aspen Snowmass from a local's perspective.