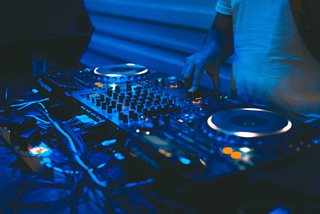 Lifestyle and Events
12/13/2019
Passapalooza, Birding, & Party Like It's 1989
Happy Friday from snowy Aspen Snowmass! We are in the middle of a huge snow storm with more to come this weekend. The holiday spirit is contagious around town right now between all of the snow, festive decorations, and events. Read on for this weekend's best events on and off the ski mountains!
Aspen Skiing Company is hosting Passapalooza from Friday, December 13th through Sunday, December 15th. This event grants access to all four mountains to those who are 2019-2020 season passholders at any resort in any part of the world. Guests can also enjoy demo packages for $56, $99 clinics, and exclusive lodging deals. There will also be art and light installation pieces at the Snowmass Village Mall, as well as a Snow Bike Cross on Assay Hill at Snowmass Ski Resort. For more information on this exciting event, check out www.aspensnowmass.com
After a long Saturday on the slopes, head over to The Little Nell hotel for their 30th anniversary party. Party Like It's 1989 is exactly how it sounds, 80's themed! Wear your best retro ski outfit because there is a costume contest. Enjoy an 80's music DJ in Chair 9, an 80's themed band in the Living Room, plus activities in the courtyard. There will be plenty of hors d'oeuvres, themed cocktails, and even a cash bar. To learn more, head over to www.thelittlenell.com
If you're looking to be more in tune with nature and a part of history, head over to Aspen Center for Environmental Studies (ACES) for their 120th annual Audubon Christmas Bird Count on Sunday, December 15th. This is the longest-running citizen science study in the world. All bird enthusiasts are welcome and encouraged to join this event. For more information and to register for this event, head over to aspennature.org.
Have a safe and happy weekend! Enjoy all the snow!