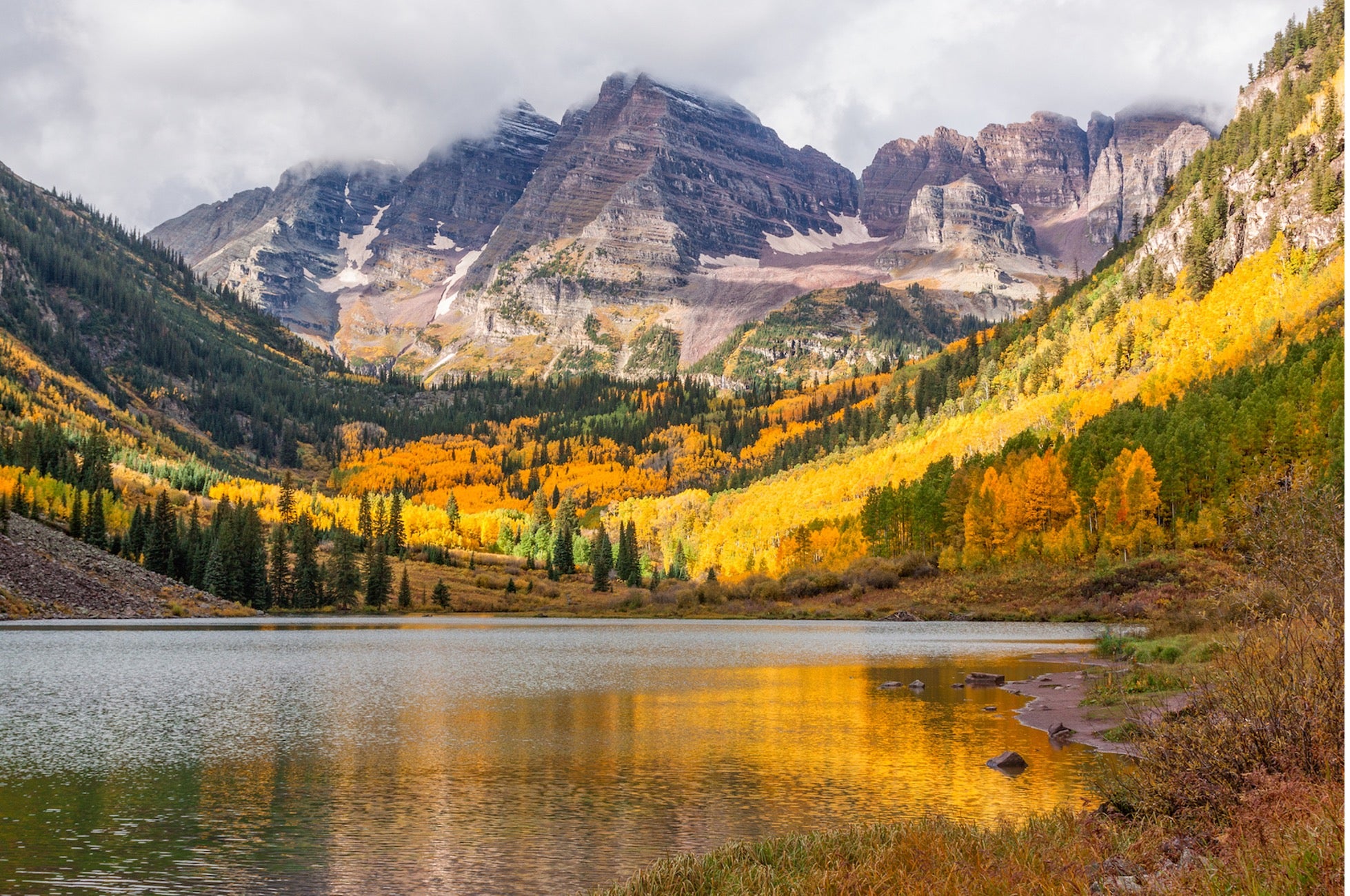 Lifestyle and Events
9/9/2022
Our Team's Top Leaf-Peeping Drives, Hikes and Sweet Spots
Temperatures in Aspen are finally starting to cool from the Indian summer we've experienced over the last two weeks, and with the cooling temperatures comes arguably the prettiest time of year in the valley! As locals, we are so lucky to welcome the changing of leaves every year. With how amazing the winters and summers are, we often take the off seasons for granted. It's good to remind ourselves and acknowledge that people not only travel to Aspen to ski in the winter and hike in the summer but some travel solely to see the mountains in the fall as they catch on fire with vibrant yellows, oranges, reds, and every color in between. This year, we can expect the hills to really light up given the amount of rain we saw this summer. We are already starting to see tinges of yellow at higher altitudes so be ready to get out there over the next 3 weeks to experience the colors in full form. Keep reading for our team's favorite drives, hikes, and sweet spots to take it all in!
Best Drives
The two most obvious and well-known leaf-peeping drives are up Maroon Creek and Castle Creek. They are easily accessible, not far from town, and almost any vehicle can make it up just fine as the gradient is not steep. These drives are iconic on their own. Add in the fall colors and you're in for a drive you won't soon forget! Independence Pass also offers fantastic views and colors, but it is steeper and a bit more treacherous than the previous drives. If heights and steep cliff drop-offs aren't for you, stick to Maroon and Castle. For those with vehicles equipped to handle an off-road adventure, try Little Annie's Road up the backside of Aspen Mountain or Express Creek up to Taylor Pass for an exceptionally rocky ride. Worth it for the views, though!
Best Hikes
If you want to hike to some great views points but don't want to deal with steep grades, difficult terrain, or venturing far from town, try Smuggler Trail to BTS (Behind the Sign) Trail in Hunter Creek or Sunnyside near Cemetery Lane! Both offer gradual and smooth gradients while leading you to some great viewpoints where the Town of Aspen is visible among the colors. For those wanting to get farther from town, American Lake Trail, Capitol Lake Trail, and Crater Lake Trail are some of the most gorgeous yet still easily accessible trails in the Aspen Snowmass area. Seeing the fall colors reflect off the glassy alpine lakes is one of the most beautiful sights our valley has to offer.
Sweet Spots
If multitasking is your thing, it's hard to beat fly fishing in the gold-medal Frying Pan River while taking in the colors all around. Something about the meditative nature of fly fishing combined with the vibrancy of the trees makes life feel rather surreal as the water rushes past you. On the other hand, if the opposite of multitasking is your thing, enjoy a leisurely ride up Silver Queen Gondola and relax as you soak up the colors surrounding Aspen. However you decide to take it all in, we hope you have a rejuvenating and pleasant start to the off-season. Have fun and stay safe!