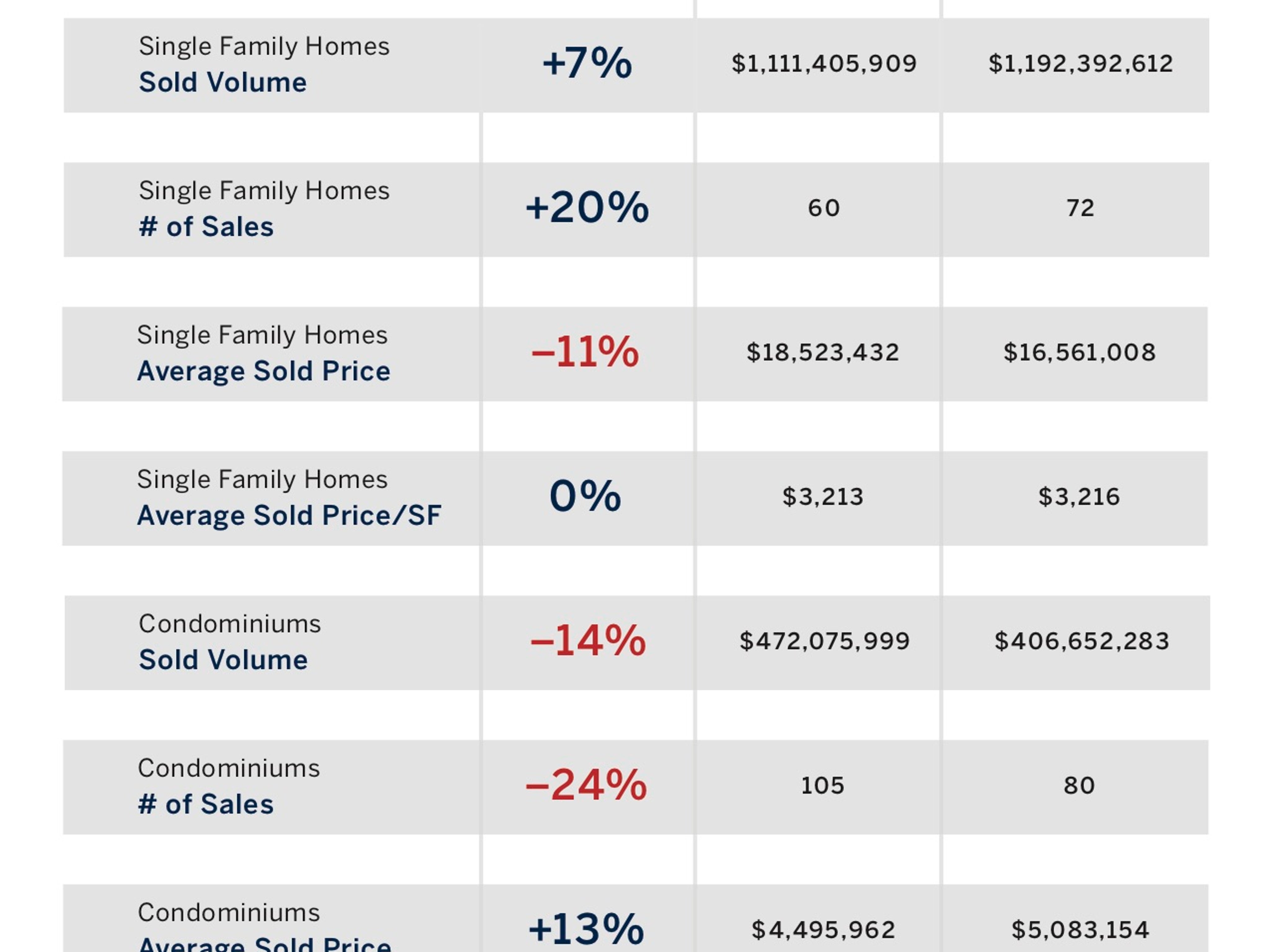 Real Estate
11/10/2023
October 2023 Market Snapshots
We are pleased to share our Klug Properties October 2023 Market Snapshots with you. Our aim is to give you an easily digestible overview of what is happening in our market and offer our expertise as you navigate your real estate dreams. We are always here to help. Some key takeaways can be found below.
1) Aspen's single-family market remains strong with volume and transactions ahead of last year and sold $/SF is almost identical. The average sold price is down from last year, but still a very big number at $16.5M, hugely affected by the seventeen $20M+ and six $30M+ sales through October.
2)
Aspen condo activity is slower than last year, but prices are higher.
3) Inventory overall for all whole ownership property types increased by 27% in Aspen and 20% in Snowmass Village.
4) The number of pending sales in Aspen is down by 21% and 23% in Snowmass Village.
5) The Snowmass single-family market is on par with last year.
6) Snowmass Village condo sold volume is 54% higher than last year at this time.
7) Snowmass remains a value when compared to Aspen trading at around half the price.
8) There is an 11.4-month supply of single-family homes in Aspen available today and a 5.6-month inventory in Snowmass Village.