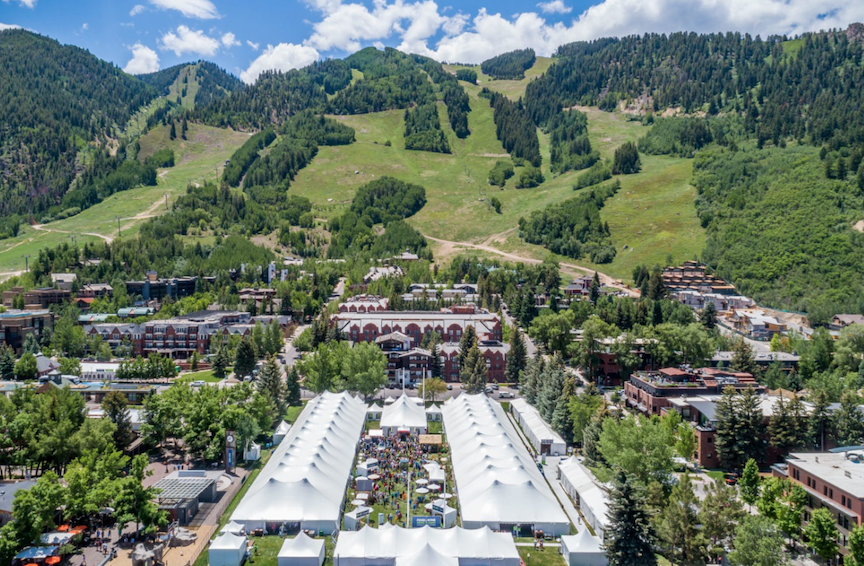 Food And Wine
6/16/2023
No Pass? No Problem! How to Enjoy Food & Wine Without a Pass.
It's officially one of the biggest weekends in the culinary and wine world as the Food & Wine Classic is underway in Aspen for its 40th Anniversary! When the most famous chefs and winemakers from around the globe commune in one location, scoring tickets is bound to be difficult. Passes have been sold out for weeks leading up to this weekend, but you don't necessarily need a pass to enjoy town and get some delicious treats and drinks. Here are some ideas for how to spend your weekend.
High Road Spirits is hosting three free, no-RSVP needed events this weekend: Friday 1:30 pm – 4:30 pm at Tecovas (410 E Hyman Ave), Friday 5:30 pm – 7:30 pm at Hooch (301 E Hopkins Ave), and Saturday 7 pm – 11 pm on the Hyman Walking Mall. All events will feature top chefs from around the globe and tastings of high-quality tequila, sake, and wine.
Valkerie Selections is hosting a free event on Friday the 16th from 3-5 pm at the Durant Condos (748 S Galena St, Unit B 101). They will be offering bubbles, caviar, oysters, and gin for your enjoyment.
The Aspen Art Museum will be open all weekend featuring its modern rooftop café offering wine, cocktails, and small bites. You can also roam the gallery downstairs and get some much-needed air conditioning after spending time in the sun.
Kemo Sabe, the little hat store with a huge reputation, will be open all weekend offering drinks and hors d'oeuvres for those shopping and browsing their intimate western collection. Their rooftop will be open with live music with the purchase of a ticket.
The Aspen Saturday Market will be open tomorrow morning starting at 8:30 am. You may not be able to walk around with wine in hand, but there is no shortage of food to be had. Our favorites are the pastries from Louis Swiss Bakery and the kettle corn stand!
Lastly, depending on what kind of food you are looking for, almost every restaurant in town offers custom menus featuring fantastic wine pairings this weekend. Finding a table might be difficult at peak hours, but if you look for reservations between standard lunch and dinner times, you can most likely find a seat and enjoy the specialty pairings while they last. However you spend your weekend, please be safe and enjoy the start of summer in our special mountain town! You can also visit classic.foodandwine.com for a full schedule of the event for ticket holders.