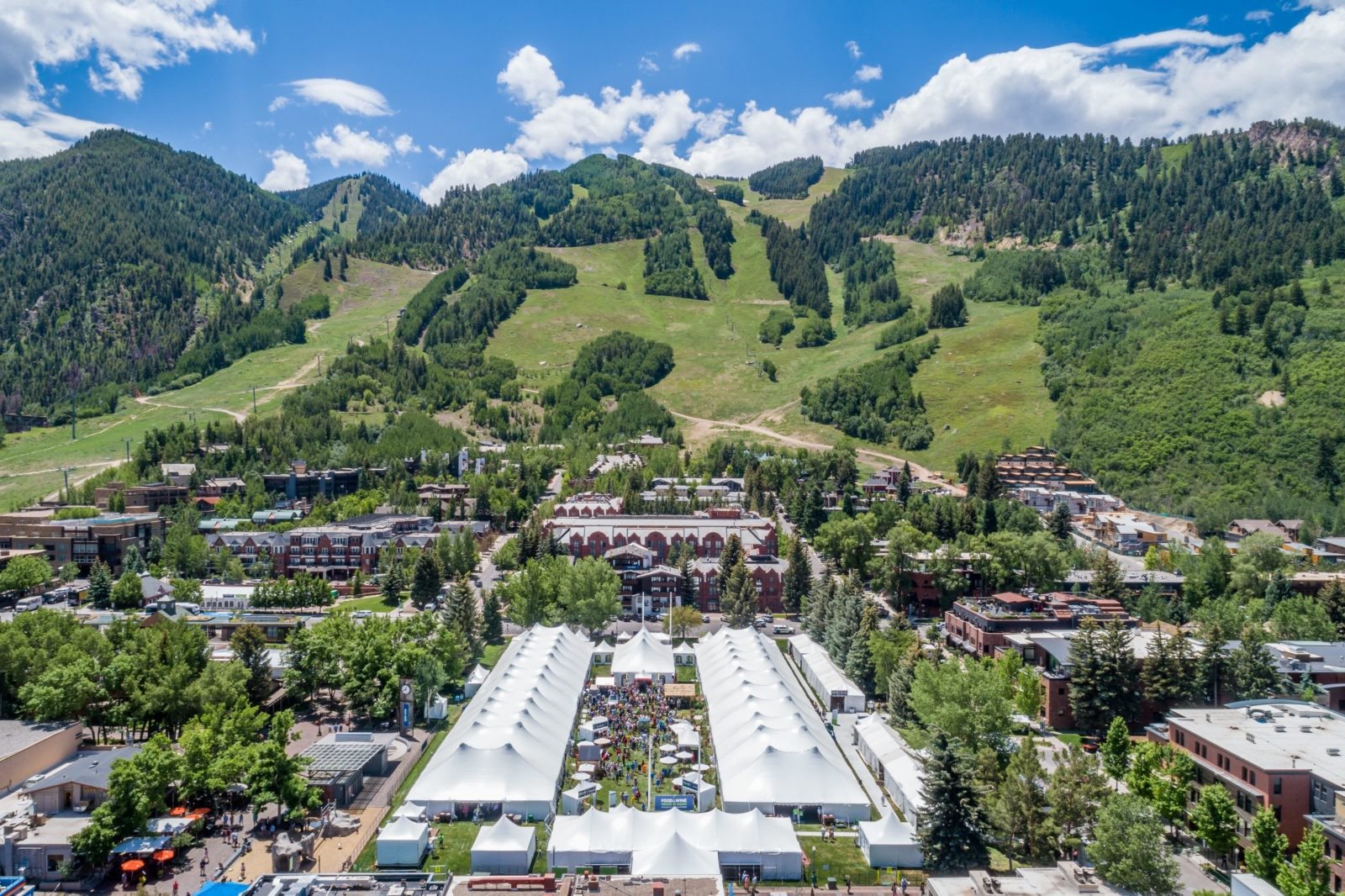 Food And Wine
6/17/2022
No Pass? No Problem! How to Enjoy Food & Wine Without a Pass
It's officially one of the biggest weekends in the culinary and wine world as the Food & Wine Classic is underway in Aspen! When the most famous chefs and winemakers from around the globe commune in one location, scoring tickets is bound to be difficult. Passes have been sold out for weeks leading up to this weekend, but you don't necessarily need a pass to enjoy town and get some delicious treats and drinks. Here are some ideas for how to spend your weekend.
The Aspen Art Museum (AAM) will be open all weekend featuring their new "Mountain/Time" exhibition exploring the ideas of re-mapping, migration, Indigenous geographies, storytelling and time in themes inspired by the intertwined histories and geographies of the mountains and their ecological systems. Grab a glass of wine from the rooftop café and explore the exhibit for your own personal, air-conditioned wine tasting event.
Kemo Sabe, the little hat store with a huge reputation, will be open all weekend offering drinks and hors d'oeuvres for those shopping and browsing their intimate western collection. If you don't already have a branded Stetson from Kemo, this is a great weekend to stop in and get one as the sun will only continue to get hotter over the next month.
The Aspen Saturday Market will be open tomorrow morning starting at 8:30am. You may not be able to walk around with wine in-hand, but there is no shortage of food to be had. Our favorites are the pastries from Louis Swiss Bakery and the kettle corn stand!
Views and rooftops more your speed? Stop by the W rooftop for a delicious watermelon mojito and look over the Food and Wine tents as you laugh about having better views!
Lastly, depending on what kind of food you are looking for, almost every restaurant in town offers custom menus featuring fantastic wine pairings this weekend. Finding a table might be difficult at peak hours, but if you look for reservations between standard lunch and dinner times, you can probably find a seat and enjoy the specialty pairings while they last. However you spend your weekend, please be safe and enjoy the start of summer in our special mountain town!