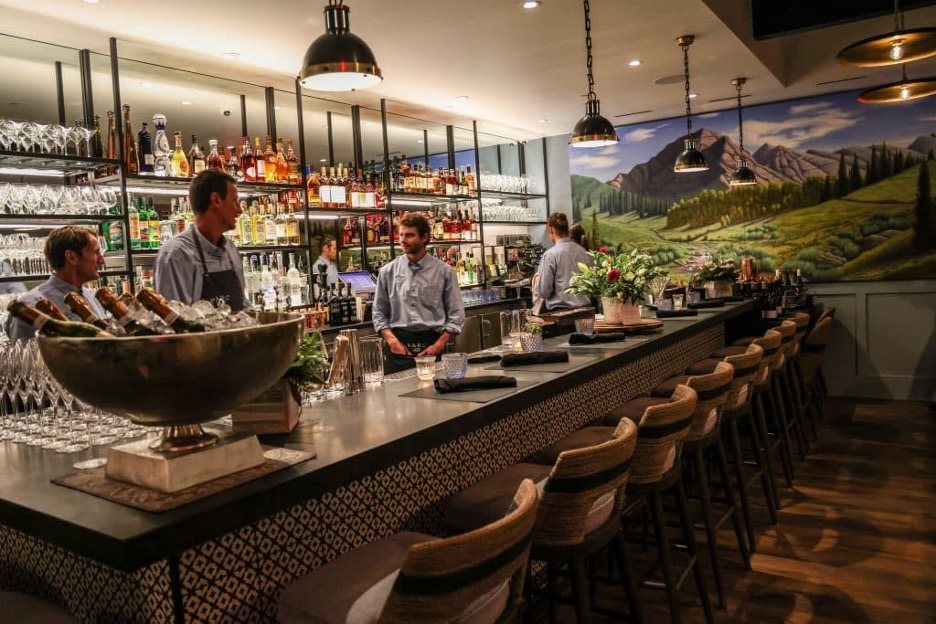 Food And Wine
1/13/2023
New Kids on the Block: Aspen's Latest Hot Spots
The age-old saying, "The only constant is change" couldn't be truer for the restaurant and bar scene in Aspen. Over the years, we've lost some Aspen staples such as Little Annie's, Main Street Bakery, Eric's Bar, etc. On the flip side, we've gained some incredible eateries including Ellina, Betula, and Clark's. In addition, 2023 has brought several fresh spots to the Aspen culinary scene and we are eager to see how they unfold!
PARC Aspen
Established at the end of 2022, PARC Aspen is an Aspen Seasonal nestled in the heart of Aspen, Colorado on historic Hyman Avenue. The restaurant offers three levels of dining with a focus on local, sustainable cuisine. Owners Maryanne and Harley Sefton set out to create the idea of PARC Aspen when they recognized a need for more locally owned and operated eateries. Their dream was to establish a restaurant where locals and visitors alike could come together in an open, park-like space to share a delicious meal.
Red Onion Relaunch
The Onion, as it's commonly and affectionately referred to by locals, has been defunct since December 2020 when the operators of the bar and restaurant permanently closed amid COVID-19 restrictions. Last year, local restauranteurs Samantha and Craig Cordts-Pearce bought the Red Onion and secured a 25-year lease to pay homage to the storied history of the 130-year-old watering hole. Craig was quoted saying, "The bar isn't going anywhere. … I want it to be where five drunks, a chef and a billionaire are sitting there and no one cares. That's what we need in town." The new Red Onion is set to open in March of 2023 after some delays due to supply chain issues. Locals are keeping a close eye on the development, hoping ownership succeeds in capturing the historic significance of what once was.
Unravel Coffee & Gravity Haus
Unravel Coffee is Aspen's newest caffeine station, located above what used to be Eric's Bar and what is soon to be Gravity Haus – a membership-based lounge and bar with optional ski lockers attached to the membership. Having been to Unravel, the coffee is great, and the atmosphere is cute yet sophisticated. However, it remains to be seen how the membership-based movement hitting ski towns will be welcomed by locals. We are also curious to see if Unravel will remain open to non-members once Gravity Haus opens. Here House and Local Coffee a few blocks east implemented a similar business model, offering coffee to all but seating to members only.
Every new restaurant, coffee shop, and bar always has a watchful eye from locals as they determine whether it's a good fit for our community. Many come and go in the blink of an eye. Some stay for the long haul. We are eager to see how these projects unfold. If you happen to stop in, let us know what you think! We will do the same. Happy 2023 ahead!