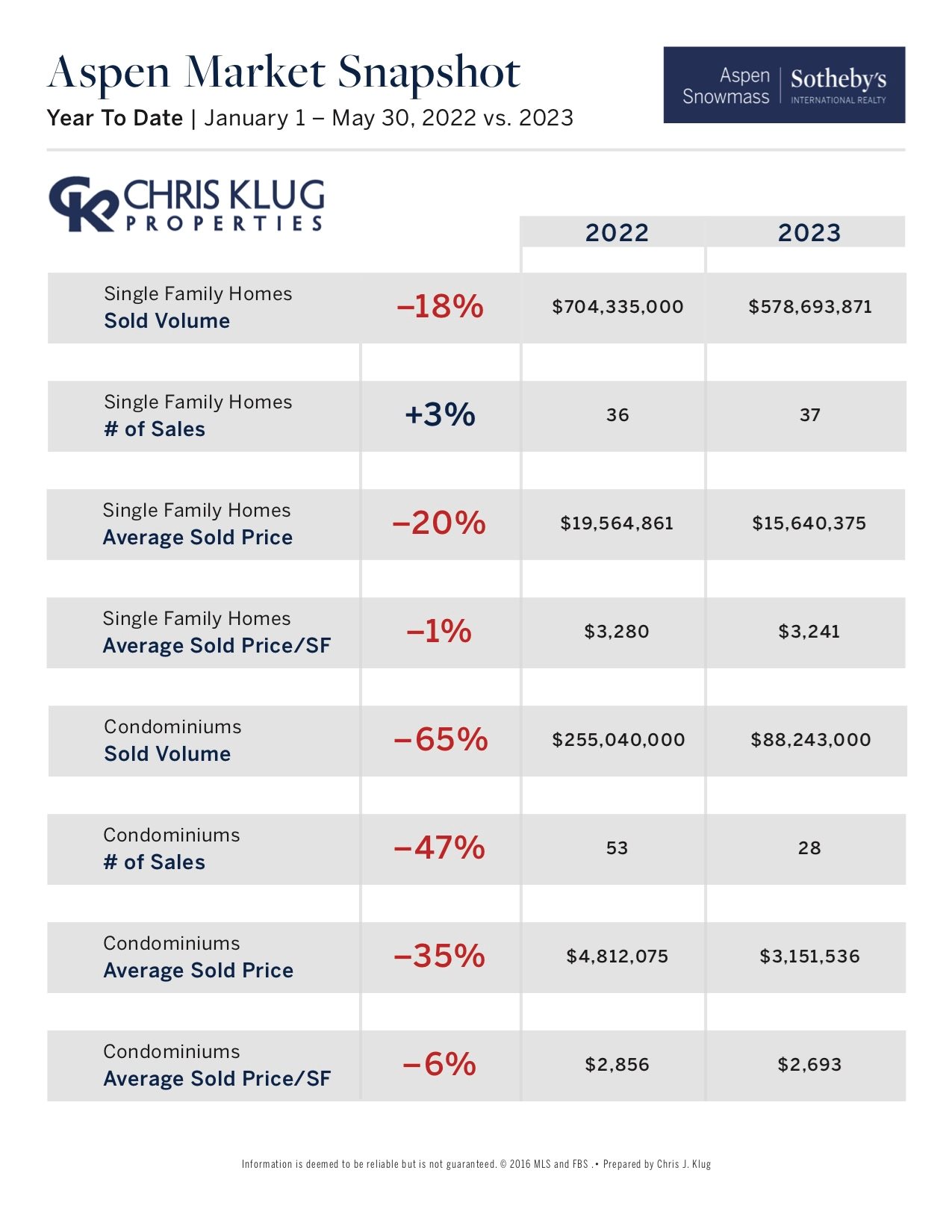 Aspen Market Report
6/8/2023
May 2023 Market Snapshots
Please find our Klug Properties May 2023 Market Snapshots below. Key takeaways include:
Aspen inventory all property types up 65%, and 75% in SMV YTD over '22.

Inventory is still down almost 60% in Aspen and SMV from May 2020.
Aspen pending transactions all property types down 65%, 33% in SMV.
Aspen SF sold vol. is down 18%, but transactions are up 3% YTD.
Aspen condo sold vol., transactions, and price are all down significantly.
Snowmass SF activity is slower while condos are performing stronger YTD.