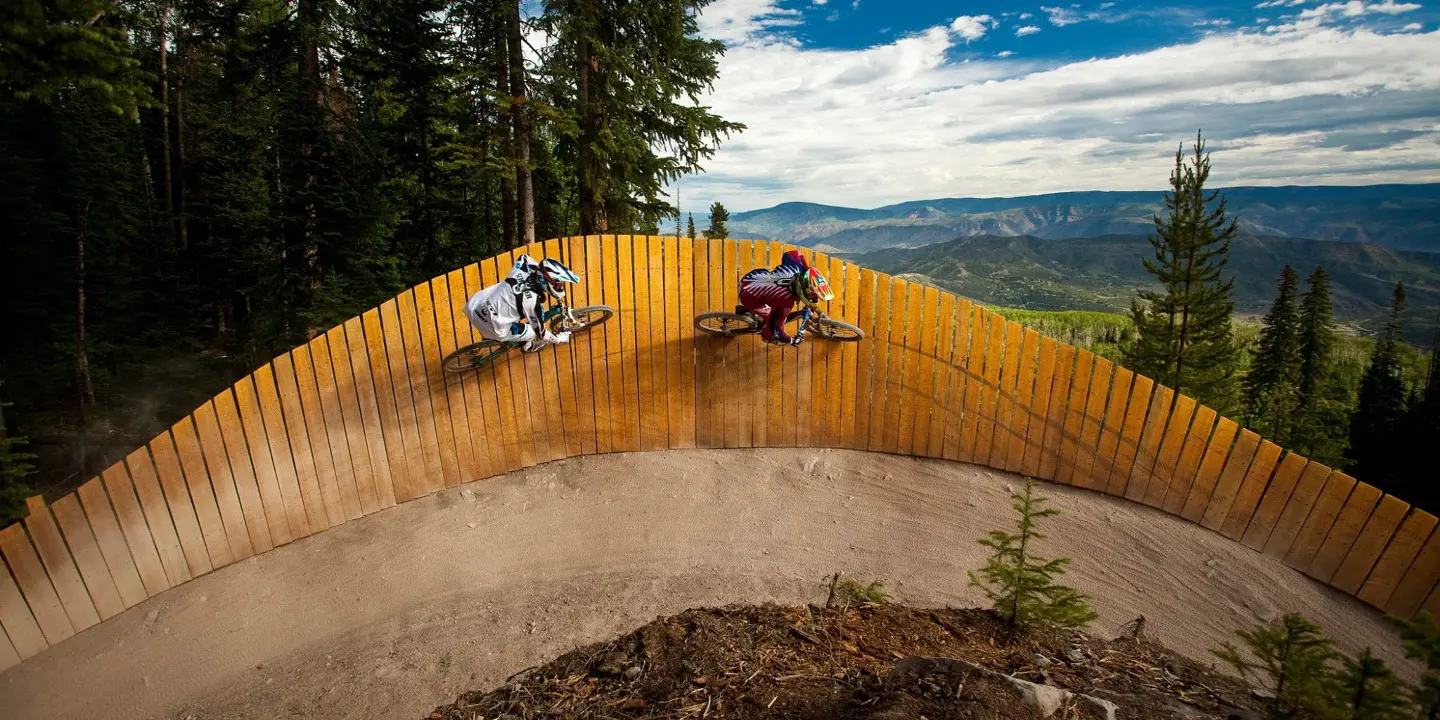 Bike and Hike
7/16/2020
Local's Choice: The 10 Best Places to Escape Outside by Emilee Kelloff
Hiking
This is one of the most well known trails near Aspen, and for good reason. At 3 miles roundtrip and with an elevation gain of 800 feet, this trail is a good hike for beginners and experts alike. Take in breathtaking views of Aspen from the Smuggler Mountain Overlook.
Sunnyside Trail is a moderate hike with rewarding views of Aspen, the surrounding ski areas, and the many peaks of the Roaring Fork Valley. At 4.8 miles roundtrip and 1,700 feet of elevation gain, this hike requires some planning and commitment, but is extremely rewarding.
Photo: Smuggler Trail
Biking
If you're ready to break out your road bike and take down some miles, then the Rio Grande Trail is just the trail to be on. Stretching 42 miles of paved path from Aspen to Glenwood Springs, this trail is not only a great ride, but a great way to see every part of the valley.
The Snowmass Bike Park was designed with every level of biker in mind. With over 3,000 vertical feet of designated downhill trails, this park is a mountain bikers' dream. The Roaring Fork Valley was recently named an IMBA Gold-Level Ride Center, one of only seven in the world.
Photo: Snowmass Bike Park
Fishing
With Gold Medal Waters designation, easy access, stunning views and a wide variety of fish, the Frying Pan River is one of the premier fishing locations in the country. Located east of Aspen in the Hunter-Fryingpan Wilderness, it is easy to get to and its convenient location makes it easy to check out other nearby rivers and lakes.
Less than 2 miles from the town of Aspen, Maroon Creek is a great option for a short excursion or an all day affair. With a good variety of fish and stunning scenery, this spot is hard to beat.

Don't forget to get your Colorado Fishing License before casting any lines in Colorado water.
Photo: Fishing on the Frying Pan River
Rafting/Stand-Up Paddleboard (SUP)
For an adventurous, rapid-filled day or a lazy float down the river, The Roaring Fork River has it all. Hop on your SUP or strap into your raft, this river will not disappoint. A great way to take in the Roaring Fork Valley while adding some adventure to your day.
Just 14 miles from Basalt, this expansive reservoir offers plenty of water sport activities. From speed boats and jet skis, to SUPs and canoes, this reservoir is a great day activity for everyone.
Photo: Kayaking on the Roaring Fork River
Camping
Located just a short drive from Aspen, this campsite offers great scenery, sounds of the nearby Maroon Creek and great privacy. Hop on the nearby trails for a day of hiking or horseback riding or fish the Maroon Creek.
In the heart of the Rocky Mountains, White River National Forest offers endless serenity and adventure. With eight wilderness areas and 10 peaks surpassing 14,000 feet in elevation, the lush forest is filled with scenic, winding rivers and beautiful wildlife.