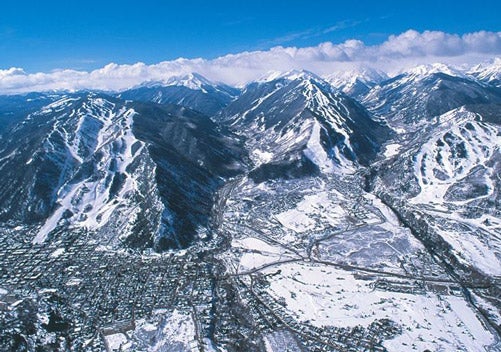 Lifestyle and Events
2/28/2020
Leap Day Weekend in Aspen
Happy Friday! It's another perfect bluebird day in Aspen Snowmass, with more to come this weekend as well as snow in Saturday night's forecast. With spring weather practically upon us and chair lifts spinning, it may feel like winter is coming to a close. This is hardly the case. Read on for exciting events happening this weekend!
Big Wild, a local favorite, is playing at Belly Up this Friday night at 9:30pm. Big Wild is an electronic artist with his hit songs "When I Get There," "Show Me" and "6's to 9's" brings "funk guitar, synth-pop sheen and disco house hooks at every turn"(Billboard) on his new album 'Superdream.' This show is sold out, but if you have friends or can find someone at the door- definitely check it out. For more information, head over to www.bellyupaspen.com
2020 is a Leap Year, and what better way to commemorate than Audi Power of Four and Power of Two Ski Mountaineering race series. The Audi Power of Four Race Series is a premier endurance race series utilizing the unique and amazing terrain of each of the four Aspen Snowmass mountains. Each race is designed to test the limits and skills of both elite and recreational athletes. The Power of Four Sport Division has a 6:00 AM race start in Snowmass Base Village. The Power of Two Rec Division begins at 8:00 AM at the base of Aspen Highlands. For more information and registration, go to www.aspensnowmass.com
If you're not too exhausted from Power of Four (participating or supporting), enjoy Sunday funday back at Belly Up Aspen, this time with G. Love and Special Sauce. This alternative hip-hop trio blends "old-school blues and jazz into modern-alterna-hip-hop" (AllMusic) and brings their new album "The Juice." Tickets are still available at www.bellyupaspen.com
Have a great Leap Day weekend!