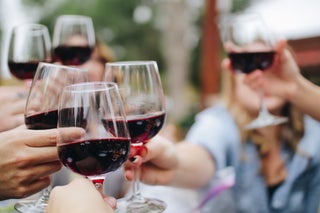 Lifestyle and Events
9/13/2019
Lead with Love, Snowmass Wine Festival, Aspen Snowmass Motoring Classic
Another gorgeous Fall weekend is upon us, and it is once again full of enjoyable events! Off season is slowly approaching, and the gorgeous golden colors are starting to appear. There is still plenty to do as the seasons turn.
Starting September 12th through the 15th, Lead with Love hosts their Aspen Retreat at the Aspen Meadows Resort. This popular event is centered around restorative workshops, yoga, and mediation. The retreat also features adventures in and around Aspen, farm to table meals, biking, and even forest bathing! To register and learn more about this retreat, visit https://ileadwithlove.org/aspen2019
One of Snowmass Village's most popular Fall events is this weekend. Since 1991, the Rotary Club of Snowmass Village has been hosting the Snowmass Wine Festival. The Wine Festival has grown from just the Grand Tasting to a weekend-long event including an exclusive Wine Dinner. This year's Wine Dinner at the Viceroy Hotel has sold out, but there are still tickets available to the Grand Tasting, on Saturday September 14th! (https://www.snowmasswinefestival.com/) Enjoy the changing fall colors and some of the best views of Snowmass Village from Town Park while sipping wine and savoring delicious bites from various local restaurants. There will be over 35 wineries represented, plus six distilleries for those who don't prefer wine. Some of our favorite featured restaurants include Home Team BBQ, Il Poggio, Jimmy's, The Edge, and Toro. Stop by these booths early to get the best portion size, and before they run out of yummy food! In case wine, food, and great views weren't enticing enough, partake in the stocked silent auction featuring local art, goods, and wine from the participating vendors. This event is a local's favorite, don't miss out!
After the Grand Tasting, head up to Snowmass Base Village for the Aspen Snowmass Motoring Classic. Come check out this car show from 9am-12pm on Sunday, September 15th. Swoon over luxury cars from Porsche, Ferrari, BMW, Audi, Corvette, and Viper. This year, the Ducati Club of Denver will be showcasing 30 different types of motorcycles. The best part? This event is FREE and family-friendly.
Some may say off season is here, but it sure doesn't feel like it! Enjoy the weekend!