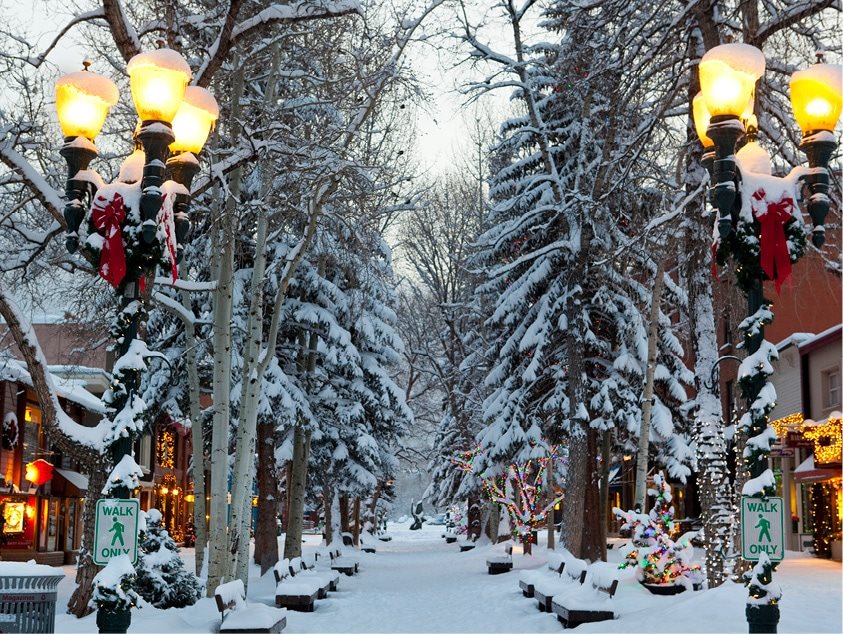 Lifestyle and Events
12/18/2020
Last Minute Holiday Shopping in Aspen
Happy Holidays from Klug Properties! It's that time of year to be gifting. If you're in a pinch, and have missed the shipped-by-Christmas deadline, this is exactly where you need to be. Read on for our shopping picks in Downtown Aspen for the gear-heads, hosts with the mosts, and fashionistas on your gift list.
For that gear-head in your life who seems to always have the latest and greatest toys in the great outdoors, there are three shops in downtown Aspen that can point you in the right direction for a memorable gift. Check out Ute Mountaineer in the Elks Building for everything outdoor; Hamilton Sports right across Gondola Plaza for you skier/snowboarder; and Hub of Aspen on Hyman Avenue for your year round biker. The friendly sales associates are also local experts, who can definitely point you in the right direction to wow your recipient or even help with a familiar and trusted brand.
Need a last minute hostess gift with some Aspen flair? Amen Ward on Main Street has the most fabulous home goods ranging from kitchen to bath to decoration and everything in between, literally. The store is also known for amazing gift wrapping. Gorsuch, located on Cooper Mall and in Gondola Plaza, is known for being ski chic. If you're looking for something truly mountain memorable, this is your store. Their clothing selection is also amazing for indoor and outdoor wear.
While there are plenty of luxury designer stores scattered throughout Aspen's downtown core, there are a few clothing stores that are truly Aspen. Pitkin County Dry Goods, located on Cooper Avenue, has been a local fashion staple for over 50 years. They're known for their leather goods and annual sales, but have an awesome collection of clothing ranging from loungewear to formalwear and all of the accessories you need for both men and women. Another Aspen staple is Kemo Sabe, on Galena Street. This famous western store has the best selection of custom hats and truly Aspen pieces. There's even a bar in the restaurant, creating the perfect shopping experience.
Most stores provide gift wrapping, but if you're hoping to put your own touch on the wrap job head over to Carl's Pharmacy on Main Street. Carl's is the local and visitor's go-to for everything, from shampoo to over the counter medicine to liquor and everything in between. Wishing you a healthy, safe, and happy holiday ahead!