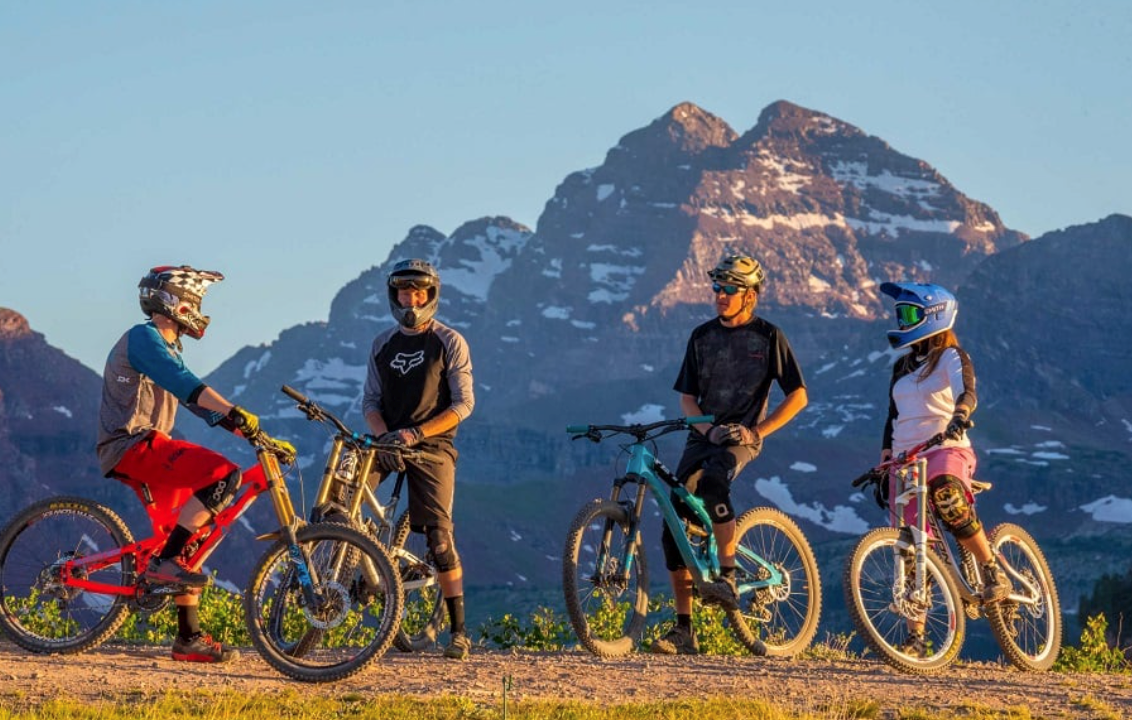 Bike and Hike
5/19/2023
It's Mountain Biking Season in the Roaring Fork Valley!
After a prolonged winter and late spring, the snow has finally melted enough for our favorite mountain biking trails to be open. We've already taken some turns and want to share what we think the best trails are early season!
Sky Mountain Park
Sky Mountain Park is a 2,500-acre area with a vast network of trails that connect Aspen and Snowmass Village. The network is home to some of the most sought-after trails in North America and brings mountain bikers from all over to experience over 40 miles of trails with 360-degree views of the Rockies. There are three main access points – Buttermilk Ski Area, Brush Creek Intercept Lot, and Snowmass Village Town Park. For beginners, Airline Trail near Buttermilk is one of the tamest portions of the network and a great trail to start the season with.
Prince Creek Trails
Prince Creek is located near the base of Mount Sopris in Carbondale. Prince Creek is a mostly single-track trail system with 6.9 miles of trail, most of which isn't too technical compared to its more challenging neighbor, Mushroom Rock, which has rockier features that only experienced riders should approach. In Prince Creek, you get incredible views of the almost 14,000 ft. Mount Sopris and the surrounding valley. You'll want to park at the "Bull Pen" parking lot trailhead, just up valley from the big red barn on Prince Creek Road. The land is BLM land so don't be surprised to see cattle grazing as you ride.
Government Trail
Government Trail is a 6.6 miles single-track trail that starts from the eastern side of Snowmass Ski Area that stretches to the Tiehack side of Buttermilk Ski Area near Aspen. The trail is typically ridden from Snowmass to Buttermilk, but you can still go the opposite direction for more of a climb and challenge. The ride features deep Aspen groves, lush meadows, and scenic overlooks. However, there are some technical, rocky sections that demand your full attention. For beginners, build your way up to this trail after some time in Sky Mountain and Prince Creek.
Chris rides the trails all summer long and can provide up-to-date information on which sections are riding best if you give him a call. He's always happy to take clients and friends out for a local tour of his favorite trails. Happy springtime from our team! We hope to connect with you soon.