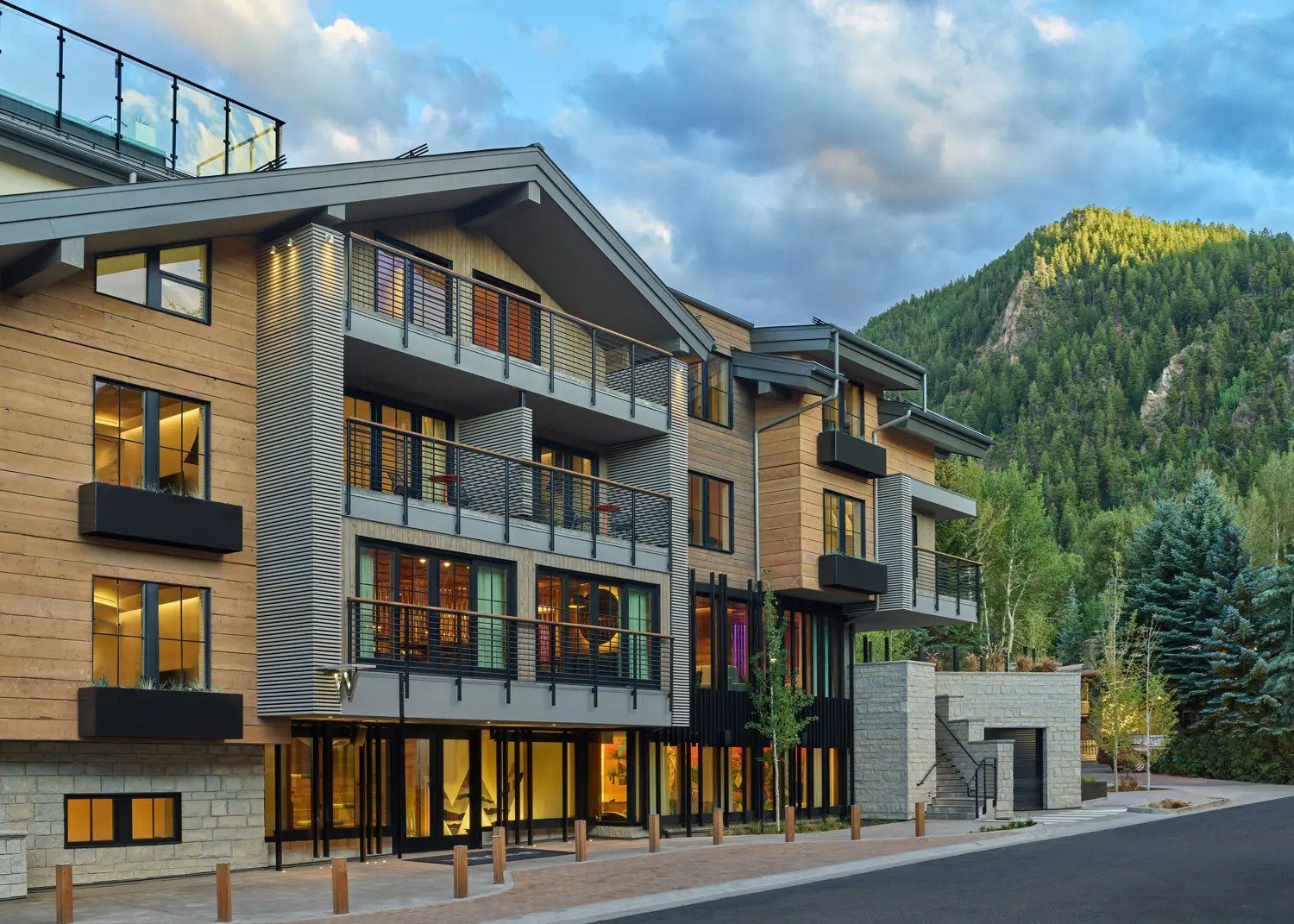 Lifestyle and Events
9/27/2019
Inside the Sky Residences at W Aspen by Katie Shapiro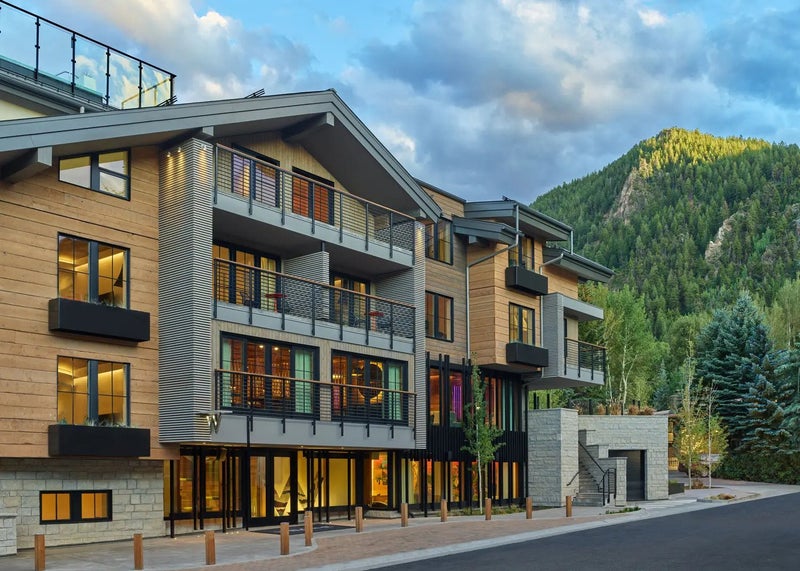 Welcome to altitude, W Hotels. Where the beloved Sky Hotel once stood, the just-opened W Aspen now marks the spot. And unlike its Kimpton predecessor, you can now call this piece of paradise a part-time home.
As part of W Hotels Worldwide's first-ever North American alpine destination — the hotel group opened its first Mountain Escape property in Verbier, Switzerland in 2014 — The Sky Residences at W Aspen offer an exclusive shared real estate opportunity with 11 slopeside units. Upon its grand opening celebration in August, the inventory was already 40% sold, indicating a much-needed niche for fractional ownership.
Ski-in, ski-out access to Aspen Mountain is punctuated by a private, Residences-only roof deck with spa, lounge seating, BBQ grills, outdoor kitchen and fire pit, as well as on-property amenities including concierge, 24/7 security, in-residence dining, housekeeping, ski lockers, valet, and fitness center. W's signature "Whatever/Whenever" service promise provides residents and hotel guests with "whatever they want, whenever they want it!"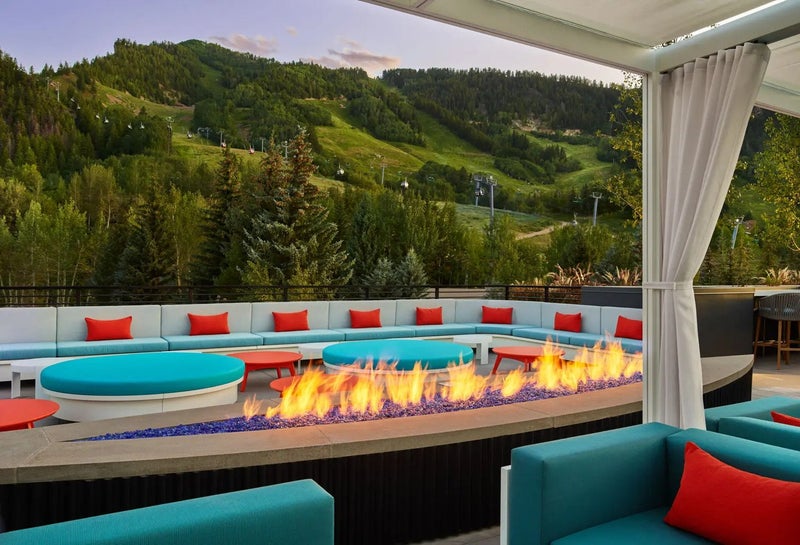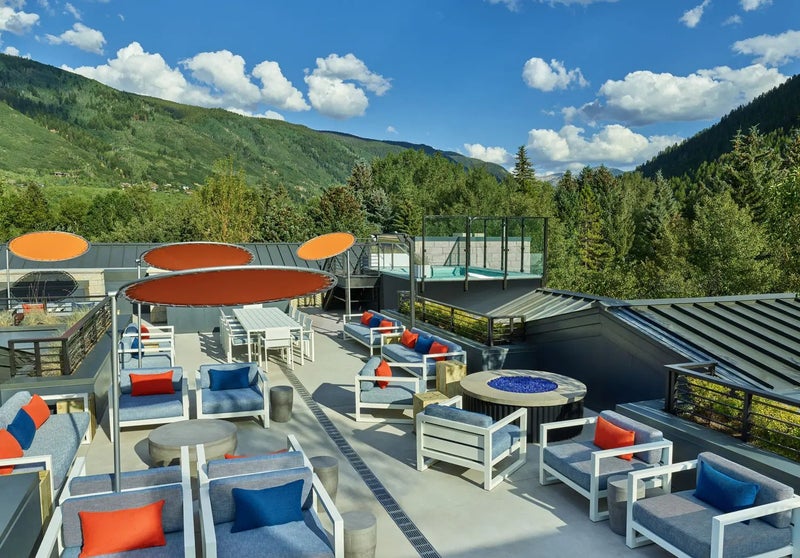 The Sky Residences portfolio features five 2-bedrooms (approximately 1,567 square feet; starting in the mid-$500K price range) and six 3-bedrooms (approximately 1,993 square feet; starting in the $800K price range), available for a 1/10th shared ownership interest in real estate. Enjoy five weeks of usage — four of which are guaranteed Planned Vacation Weeks within the winter and summer (two weeks per season). The fifth week of ownership, Space Available Nights, can be either dedicated to the winter or summer season, depending upon ownership preference and availability.
"The Sky Residences at W Aspen feature compelling statements of space and design that defy expectations," says R.J. Gallagher, Jr. of Forte Aspen, the agency managing sales. "It's where an owner can get away from it all, while having it all. Effortless ownership, where quality time with family and friends is the only order of the day. And night."
The building itself — Aspen's first new luxury hotel in 25 years — was brought to life by locally-based architecture and design firm Rowland + Broughton, resulting in an environmentally sustainable, modern mountain chalet with long, sloping roof lines drawing inspiration from the Rocky Mountain landscape. W Aspen and The Sky Residences at W Aspen are owned and were co-developed by Washington, DC-based Northridge Capital (also owner of the Sky Hotel for 16 years), which financed the buildout and also tapped locally based Sarpa Development as a project partner.
The W brand's signature luxurious, energetic vibe interior was dreamt up by global interior design firm nemaworkshop that pays homage to Aspen's storied inhabitants from the silver miners of the late 19th century to the swinging counterculture of the '60s and '70s to the current crop of globe-trotting billionaires.
Each of the W Aspen's 11 Sky Residences exude a cozy warmth reminiscent of a Swiss chalet through the use of rustic wood finishes, sloped ceilings and fireplaces, complete with decor channeling Herbert Bayer, Thomas Benton, and the Ute Indian Tribe mixed with modern industrial touches and rich, ski-wear-inspired fabrics.
Gallagher adds, "This shared ownership opportunity offers a unique combination of the hip W brand and the prime Aspen location. All of these amenities right at an owner's fingertips — in one of the greatest locations, in one of the most desirable towns in the world.
Additional owner benefits include access to the Living Room restaurant and bar, 39 Degrees (a nod to the Sky Hotel's beloved lounge, and the WET Deck — an open-to-the-public rooftop bar with a pool, cabanas and hot tub. Already proven to be Aspen's hottest new spot, there's no closer commute home than to a Sky Residence of your very own.
For more information about The Sky Residences at W Aspen, or to take a tour contact Aspen Snowmass Sotheby's International Realty at 970–925–6060 or visit waspenskyresidences.com.
Photo credit:
Courtesy Forte Aspen