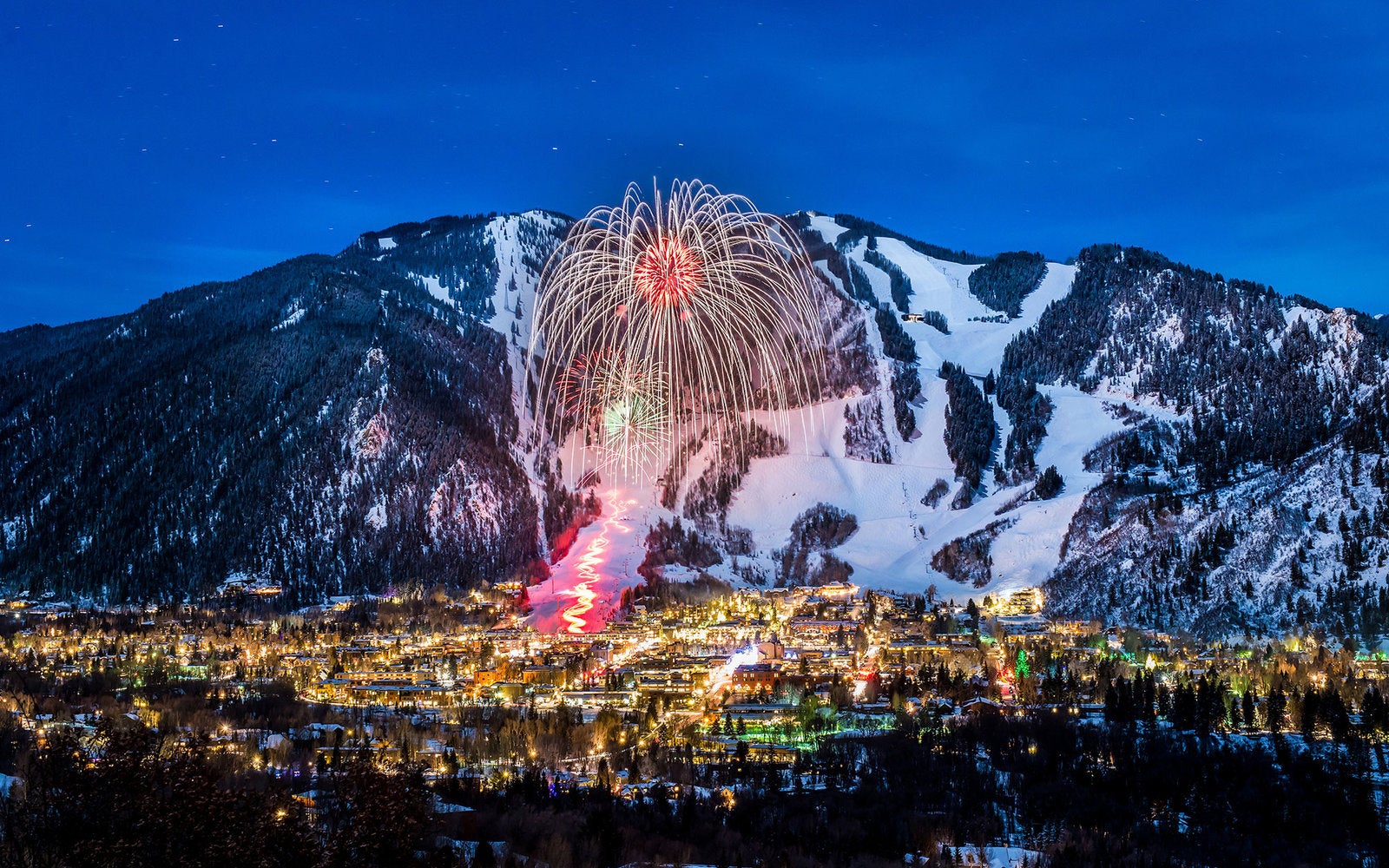 Lifestyle and Events
12/29/2017
Happy New Year from Aspen!
There is no better place to celebrate New Year's than in Aspen/Snowmass! Ring in 2018 with great dining, parties and the two firework shows (8:00 PM and Midnight) over Aspen Mountain! Whether you're in town already, or looking to make last-minute plans, here are some events to enjoy a fantastic New Year's. We had an incredible 2017 and can't wait to see what 2018 brings. Happy New Year!
New Year's Eve
6pm-8:30pm Cocktail Buffet Dinner
8pm Champagne Toast & Fireworks
Velvet Buck - St. Regis Aspen Resort
First Seating: 5pm-6pm
Second Seating: 8pm-10pm
Element 47 - The Little Nell
6pm-10pm
The Infamous Stringdusters - Wheeler Opera House
7:45pm Open Bar (wine and beer) and Light Appetizers
9:30pm Show
Bonfire & DJ - Wagner Park
8pm-Midnight FREE!
Great Gatsby Party - Aspen Kitchen
9pm-2am
The Dom Perignon Party - The Little Nell
10pm-1:30am
Midnight Crush New Year's Eve Party - The Limelight Hotel
10pm-1:45am
New Year's Day
Brunch @ Velvet Buck - St. Regis Aspen Resort
7am-1pm
Rose Bowl Viewing @ Mountain Social - St. Regis Aspen
3pm