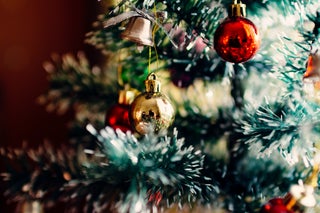 Lifestyle and Events
12/20/2019
Happy Holidays from Aspen Snowmass!
Happy Holidays from Aspen Snowmass! We have received almost three feet of snow in the last week, and all four mountains are open. Things are gearing up for a festive holiday season! There is a lot going on, and it can seem overwhelming. We have picked the best events that are not to be missed this holiday season.
The Aspen Chamber of Commerce is once again hosting their annual 12 Days of Aspen from Friday, December 20th to Tuesday, December 31st. This celebration is packed full of events for everyone. From Belly Up concerts, to free movies at the Pitkin County Library, visits with Santa and Mrs. Claus, and parties galore.
Be sure to take the kiddos to Teddy Bear Storytime at the Wheeler Stallard Museum in the West End of Aspen from 10:30am-11:30am. During every day the 12 days of Aspen, children and their parents are invited for story hour with their favorite stuffed animal to read along with classic Christmas stories. Every day of Hanukkah, head over to the Hotel Jerome Lobby for a Menorah Lighting at 5:30 and stay for apres at either the cozy Jerome Living Room or locals' favorite, the JBar. For more information on these events, check out aspenchamber.org/events/acra-annual-events/12-days-aspen
The Belly Up is celebrating their 15 year anniversary this winter season. While the famous music venue has big name acts on their calendar all season, some of their best headliners are performing this holiday week. Be sure to check out local blues band Garland & Friends on Saturday, December 21st, world-renowned DJ Cedric Gervais on Monday, December 23rd, and two-night headliner Third Eye Blind on Friday, December 27th and Saturday, December 28th. For more information and tickets, head over to www.bellyupaspen.com
Have a Merry Christmas and a Happy Holiday from all of us at Klug Properties.