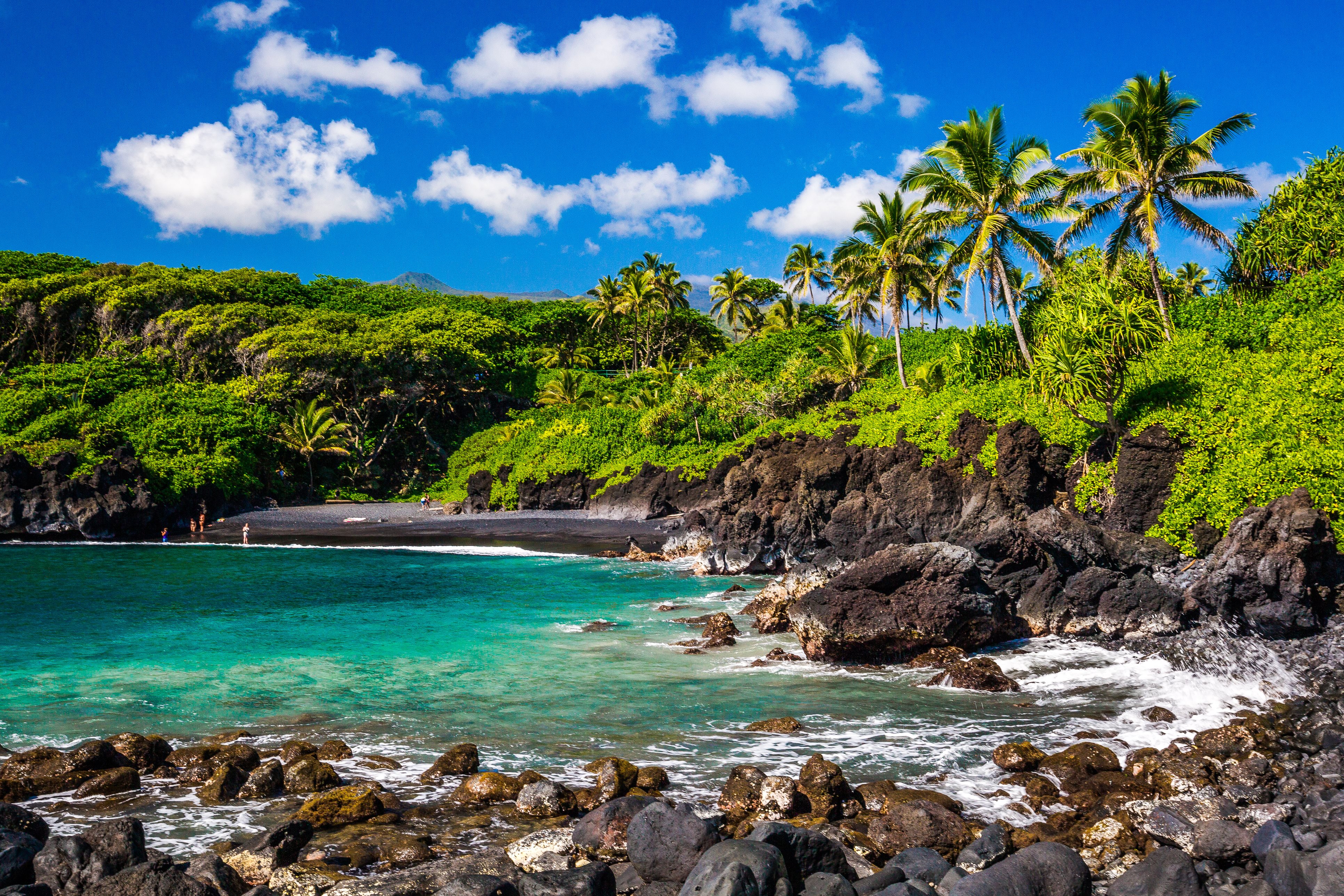 Lifestyle and Events
4/19/2019
Four Favorite Annual Off-Season Getaways by Katie Shapiro
Spring has officially sprung and most Aspen Snowmass locals are already feeling the itch for some much-needed rest and relaxation. For full-timers — especially real estate brokers — the winter months bring the busiest days during often never-ending work weeks. As soon as the lifts stop spinning, the majority of ski town dwellers take an annual sojourn in the sun.
Whether it's for the entire off-season (aka "mud season") or just a long weekend escape, we asked four Aspen Snowmass Sotheby's International Realty team members to share their go-to getaways along with their favorite spots to eat, drink, stay and play to inspire any pending travel plans:
MOAB, UTAH
Sean de Moraes, Broker Associate
Why you love it:
We have been traveling to Moab every spring since the mid-'90s and usually make it a long weekend. Moab is the perfect distance for a quick road trip once the snow starts to melt off and the skiing starts to get marginal. It offers a ton of outdoor activities after a long winter, such as mountain biking, hiking, jeeping, and rafting. It's a bit of a home away from home feeling, because it is so common to run into a ton of people you know from the Roaring Fork Valley and other Colorado ski areas. You'll be biking along a trail, having dinner at a local restaurant and you can pretty much count on seeing someone you know between the April and May months.
Stay:
There are so many great places to stay. If you are looking for smaller, there are a number of hotels, but the best thing to do is grab a group of friends and head down to Rim Village condos adjacent to the "Old Spanish Trail Arena." If you're camping and want to get away, stop by Willow Springs and do some mountain biking on the Klonzo trails north of town or rally the side by sides in the sand washes.
Eat:
Nothing beats a grilled steak campside, but if you want to head into town to fight the crowds, stop by Pasta Jay's for some Italian, Sabaku Sushi for a roll (yes, it's good!), but don't miss Jailhouse Café for Sunday breakfast and grab a side of their famous thick cut bacon!
Drink:
Need to grab a beer to cool down after a long day on the trail? Check out Moab's only brewery, Moab Brewery, or Eddie McStiff's, both located on Main street. Don't wait around before you head over as it can get pretty crowded in the late afternoons/early evenings.
Play:
Everyone talks about the famous Hells Revenge for jeeping and the Slick Rock mountain biking trail, and they are a must for any first-timer. However, there are countless trails around to escape the crowds too. Some of my personal favorites for jeeping are Metal Masher, Golden Spike, and Cliff Hanger but be prepared to challenge your driving skills and be sure to always bring a friend. For mountain biking, check out the Klonzo Trail area or shuttle up to Mag 7 or Porcupine Rim and get some epic downhill riding in.
Pro tips:
Weekdays are less crowded, drink lots of water, never go alone anywhere, respect the trails at all times and watch for the Highway Patrol guys between I-70 and town!
PUNTA MITA, MEXICO
Lucy Nichols, CNE, CRS, GRI Broker Associate
Why you love it:
We have been vacationing here for 20 years now for one or two weeks in the spring when the weather is great, and the water is more bracing. Punta Mita has grown up in the years we've been visiting. While it was very rustic in 1999, it now offers fine dining, luxury lodging, multiple golf courses, bike trails and such, especially "inside the gate" of the Punta Mita Resort. There is still an authentic "local" element of real Mexico and culture available to those who venture beyond the Resort as we do — a French patisserie is tucked into a back street, fresh margaritas at the Surf Shack along a dusty road to Sayulita, hiking trails to mountain tops overlooking the ocean, tiny towns with fewer than 100 residents where the freshest oysters can be had and ancient Indian petroglyphs deep in the forest. The people are welcoming and willing to entertain my lousy Spanish with a smile! The Resort and old town Punta de Mita are all accessed by golf cart, no need to ever get in your car! An important distinguishing factor is the security — it's very safe.
Stay:
The St. Regis or the Four Seasons are both gorgeous resorts. There are also many private homes and estates available to rent — perfect for extended vacation stays.
Eat:
Just about anywhere on-property at either resort. If going out on the town, we love Babellas, Sufito and Mercedes.
Drink:
The jalapeño margaritas at Mercedes are a must! And many resorts and restaurants offer tequila tastings.
Shop:
You'll find amazing and authentic artisan shops along the streets in old town Punta de Mita. We also like to sightsee and shop in nearby towns like Sayulita.
Play:
Like Aspen, there are more choices to adventure than time to do it all! Our days are spent paddle boarding, biking, sea kayaking and surfing followed by yoga on the beach. There are also two signature Jack Nicklaus golf courses in the area and plenty of tennis and pickleball courts. Vallarta Adventures offers an amazing zip lining experience. And be sure to book a special whale watching excursion with a local guide when in-season (December - March).
MAUI, HAWAII
Evan F. Boenning, CRS, MRE Broker Associate
Why you love it:
For the past four years, we've gone to Hawaii for two weeks in the spring. I love Maui and discovered that the weather in Lahaina is better than other areas of the island. The town is lively and there's always something exciting going on, and it also has some of the best beaches in the area.
Stay:
Hyatt Residence Club's Ka'anapali Beach Resort is like a home away from home. It's a luxury yet low-key place that's smaller than most of the area resorts, which we like, and all of the units have views of the ocean.
Eat:
We like to go to the local fish market up the street and then cook out on the grill, but there are many great restaurants in the area. Duke's Beach House and the Hula Grill are two restaurants owned by the same group — we love them both for the casual atmosphere, great food and live music on most nights. The Monkeypod is another interesting place to eat in Whaler's Village.
Drink:
Rum! And happy hour at Duke's Beach House with Chet Winchester is always a good time.
Play:
We play a lot of golf at The Plantation Course at Kapalua. We love walking along the boardwalk for miles with our grandchildren and taking them in the ocean and pool at the resort.
SOUTHERN CALIFORNIA
Andrew Roberts, Broker Associate
Why you love it:
I have been traveling to the beach areas of Southern California ever since I moved away from the Los Angeles area back in 1991. For the most part, it has been a trip that never gets missed, as I am typically quite ready to get my feet out of my ski boots and into the sand by the end of March. My trips to the coast usually last just over a week, which gives me the opportunity to both visit the beaches and sneak in a two day trip to central California with a stay at Ragged Point. The diversity of southern and central California, from the incredible beaches to the world-class wine country are truly inspirational. In my mind, it's a timeless way to kick off the spring by indulging in truly exquisite food and wine while taking in the incomparable beaches.
Stay:
As a person of habit and for a bit of nostalgia, I usually check into the Beach House, a boutique hotel in Hermosa Beach that is literally on the beach! Only a 15-minute drive from LAX, this hotel is at the center of it all.
Eat:
For upscale dining, I cannot recommend enough FWD, short for "Fishing with Dynamite," where Chef David LeFevre delivers anincredible, locally sourced cuisine experience that is both sophisticated and timeless. My personal favorite, however, is El Tarasco, an enduring and discreet locals spot that serves up some of the tastiest Mexican food you have ever experienced, on the cheap! The extra top secret part about El Tarasco is the garden area just up the stairs from the street where you can enjoy views of the Pacific Ocean while enjoying your life changing food. For breakfast, and only steps from the Beach House hotel, Good Stuff never disappoints and is a great spot to take in the views and crush some well-earned pancakes after an early morning surf. Moving up the coast, the Ragged Point Inn and Resort is undeniably one of the most captivating spots on this planet. The resort boasts infinite views of the rugged central coast that are sure to captivate your soul! Along the way, stop off at Taco Temple in Morro Bay for the absolute freshest seafood tacos imaginable.
Drink:
Stop off at Laetitia Vineyard, 2 minutes off of the route to Ragged Point, just off the 101 highway and taste a few great glasses of California wine.
Play:
I would highly recommend taking in a show at the local Comedy and Magic Club, a local institution that attracts an incredible amount of talent. On our last visit, Jerry Seinfeld dropped in for a set! What an experience! If you are a history buff, or want to experience one of the most refined and sophisticated mansions ever created, save a few hours for a visit to Hearst Castle in San Simeon. Now a National Historic Landmark, it was conceived and built by William Randolph Hearst, the publishing tycoon, and his architect Julia Morgan.
Blog Credit to Katie Shapiro, Aspen Snowmass Sotheby's Elevated Living Blog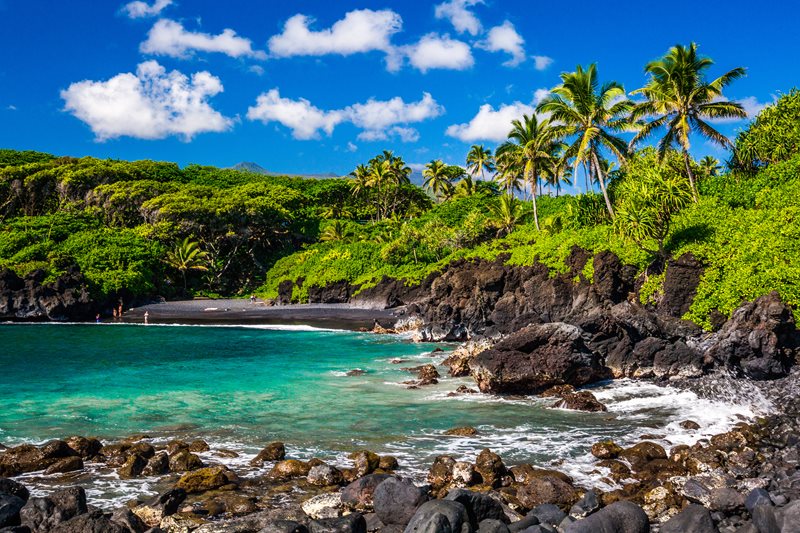 te