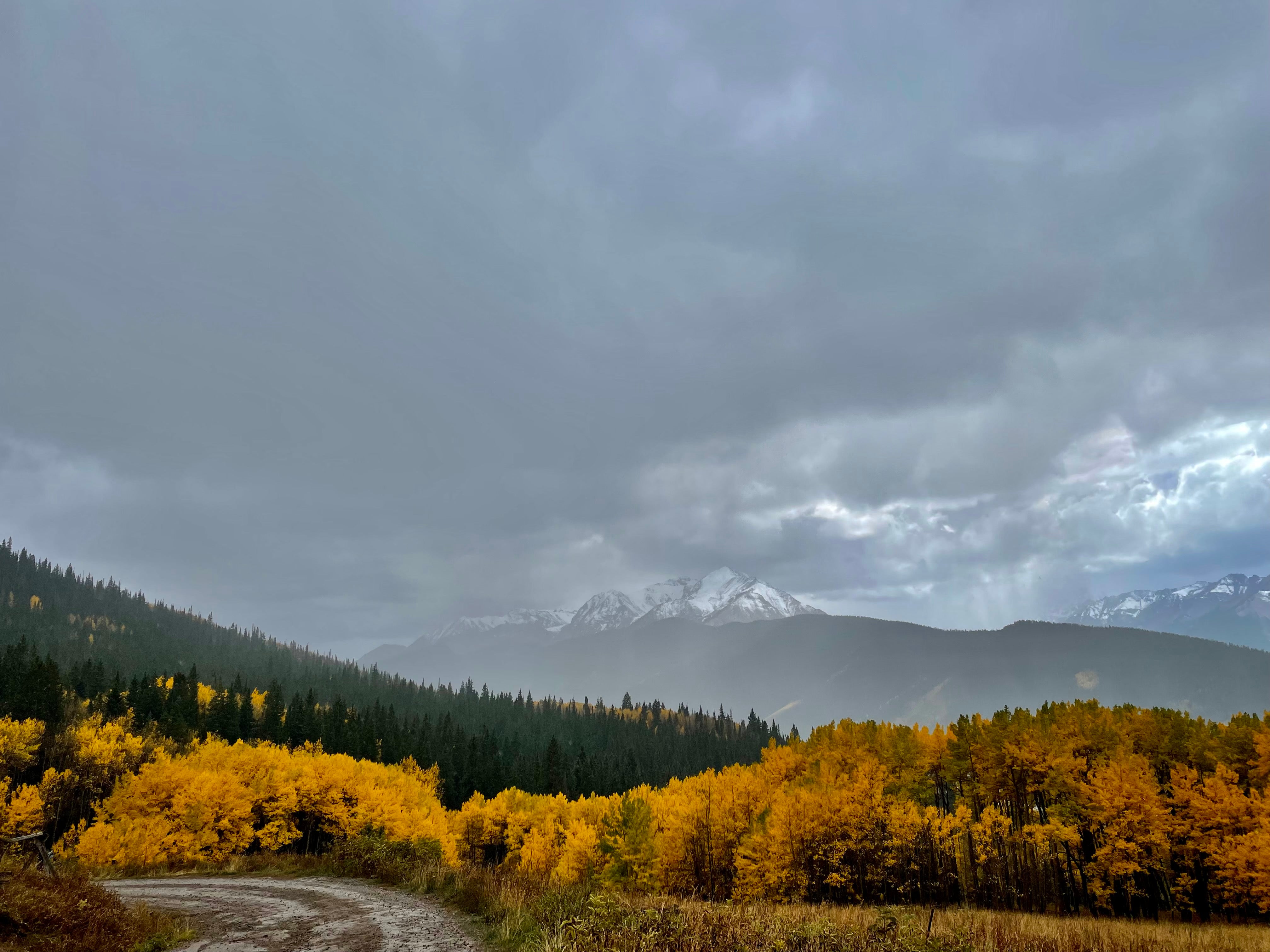 Lifestyle and Events
10/1/2021
Fall Weekend Happenings
With the rapid changing of both color and temperature, it is glaringly apparent that Fall in Aspen is in full swing! You will hear the phrase "off-season" get thrown around over the next month but don't let that fool you into thinking there is nothing to do. Fall brings in a myriad of fun and adventurous options to those who know where to look. Let us point you in the right directions.
Outdoors
Undoubtedly, the main attraction of Fall in Aspen is the changing of the colors. Luckily for us, some of the best views in all of Colorado exist just a short drive up the illustrious Castle Creek Road. Leaf peepers travel from all over just to experience this drive. From the second you exit the round-a-bout you will be overcome with a sense of autumnal splendor that cannot be fully experienced through pictures alone. For those looking for a bit of a challenge, biking up is a great alternative. Just be sure to wear gloves and dress for temperatures ranging in the 50's.
Road biking not your thing? The good news is, the Snowmass Lift and Mountain Bike Park with over 50 miles of trails is open for one last weekend from October 1-3. Once the lift closes, you can still spend the rest of October mountain biking paths such as Government Trail and Airline. You'll just have to "earn your turns" as the locals say.
Both mountain and road biking not for you? Take a hike! Sunnyside trail starts just outside of downtown Aspen and offers views of all four ski areas and Independence Pass to fully take in the colors. You can also take Sunnyside to the top of Red Mountain and link to the Hunter Creek Trail, ending the hike back in downtown Aspen.
If leisure is more your speed, try taking the legendary Silver Queen Gondola to the top of Aspen Mountain for a bowl of chili or a warm cocktail to shake off the seasonal chill at the Sundeck. This weekend from October 1-3 will be the last time the gondola is in action until ski season so get up there while you can!
Dining
With off-season comes some restaurants shutting their doors until the holiday season gets closer, but there are still plenty of exquisite culinary experiences to be had. At the top of the previously mentioned Castle Creek Road exists the famous Pine Creek Cookhouse. Take advantage of still being able to drive up to the front door as cross-country skiing is the only way to access the restaurant once the snow starts falling. The Cookhouse is open daily but is also hosting a special event on October 10th at 11:00 am to celebrate the life of one of the most beloved musicians and humanitarians of the Aspen community, John Denver. For $95 you can take in the views of the Elk Mountain Range while listening to a live band cover the famed musician. The price includes meal, gratuities, and entertainment. Reservations are first come, first serve. To make reservations or for more information e-mail Suzanne at mountainsrose312@gmail.com.
Looking for a more casual experience to watch football this weekend? Zane's Tavern is a local's favorite for American sports bar eats and drinks. Don't miss out on their wings! Brunelleschi's will also be airing the games all weekend with one of the best drink deals in town: $5 for a shot and a beer!
Community/Arts/Music
Looking to get involved in the community this Fall? You won't want to miss the last two weekends of the Aspen Saturday Market which has been a staple of the Aspen community since 1998. Whether you're looking for the latest handmade local fashion or fresh produce and pastries, you can find it there! The market is open from 8:30 am to 2:00 pm.
If music is what moves you, Grammy Award-winning R&B recording artist and songwriter Leon Bridges will be performing at the world-renowned Belly Up venue on October 5th. Visit bellyupaspen.com for tickets and information regarding other fall events.
Lastly, the Wheeler Opera House is always hosting interesting and community-involved events. On October 9th, put on by the same people as the John Denver celebration at Pine Creek Cookhouse, the Wheeler hosts "A Tribute to John Denver" with Chris Collins and Boulder Canyon. Not going to be here until late October? On October 22, catch Birdtalker, a Nashville-based indie-folk five piece that's ready to delight your ears with their most raw and immersive music yet! Visit https://wheeleroperahouse.com/ for tickets and information regarding other fall events.
Aspen is certainly quieter in the fall, but it is far from "sleepy". Locals love riding and hiking the trails and paths emanating from downtown. Meanwhile, many restaurants and shops stay open into October, with concerts and films at the Belly Up, Wheeler Opera House and other venues continuing right up until the slopes open. After all, our cultured residents need their culinary and arts fix year-round!