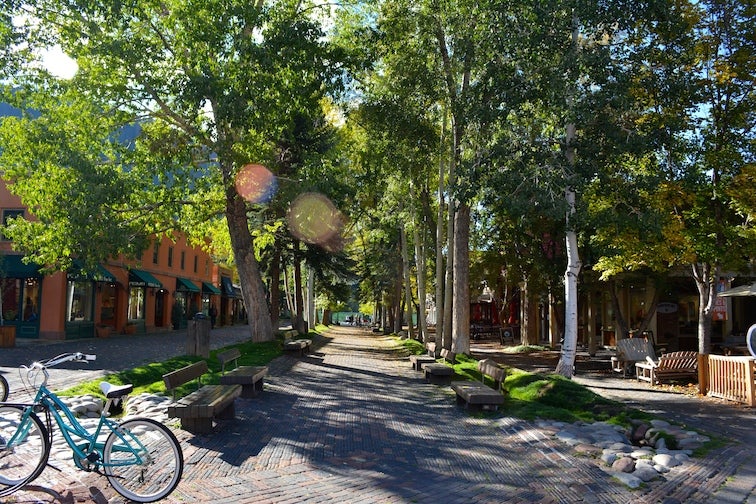 Lifestyle and Events
5/29/2020
End of May Happenings in Aspen Snowmass
Happy Friday from Aspen Snowmass! After a short work week, we are ready for another great weekend. We've had gorgeous late spring weather all week, and can't wait to take advantage of it this weekend. Pitkin County has moved onto their next phase of reopening this week. Restaurants can now reopen dine-in service at 50% capacity. Lodging may also open at 50% capacity. After a day on the trails hiking and biking, an Aspen restaurant with a great patio is a must. Read on for some of our favorite patio dining spots in town!
The longtime local, and visitor, favorite is Red Onion. During the summer months, Red Onion's patio is the place to be. Enjoy their American classic menu and great drinks on their patio, situated right in the middle of Cooper Avenue mall. This is the ideal hot spot to be on a late summer afternoon.

Another favorite is Mi Chola on the corner of Main Street and Mill Street. This local watering has been a Mexican spot for decades. The newest incarnation has a funky vibe, delicious Mexican food, and an awesome patio. Mi Chola is a great lunch spot for patio dining, people watching, delicious nachos, and of course, margaritas for the adults. Do not miss out on their Strawberry or Prickly Pear margaritas. It's heavenly after a long hike in the mountains.

Aspen's Restaurant Row, located on Hopkins Avenue, is always a popular spot no matter what season it is. In the summer, there is plenty of patio dining. One of our favorite spots is Meat and Cheese. This restaurant also has a farm shop, as well as a fabulous patio. Spots on the patio are coveted all summer long, however, Meat and Cheese does not accept reservations. Do not miss out on their delicious Rotisserie Chicken Board and craft cocktails.

For more information on these restaurants, and up-to-date information on all Aspen Restaurants, go to eataspen.com. Have a great weekend!