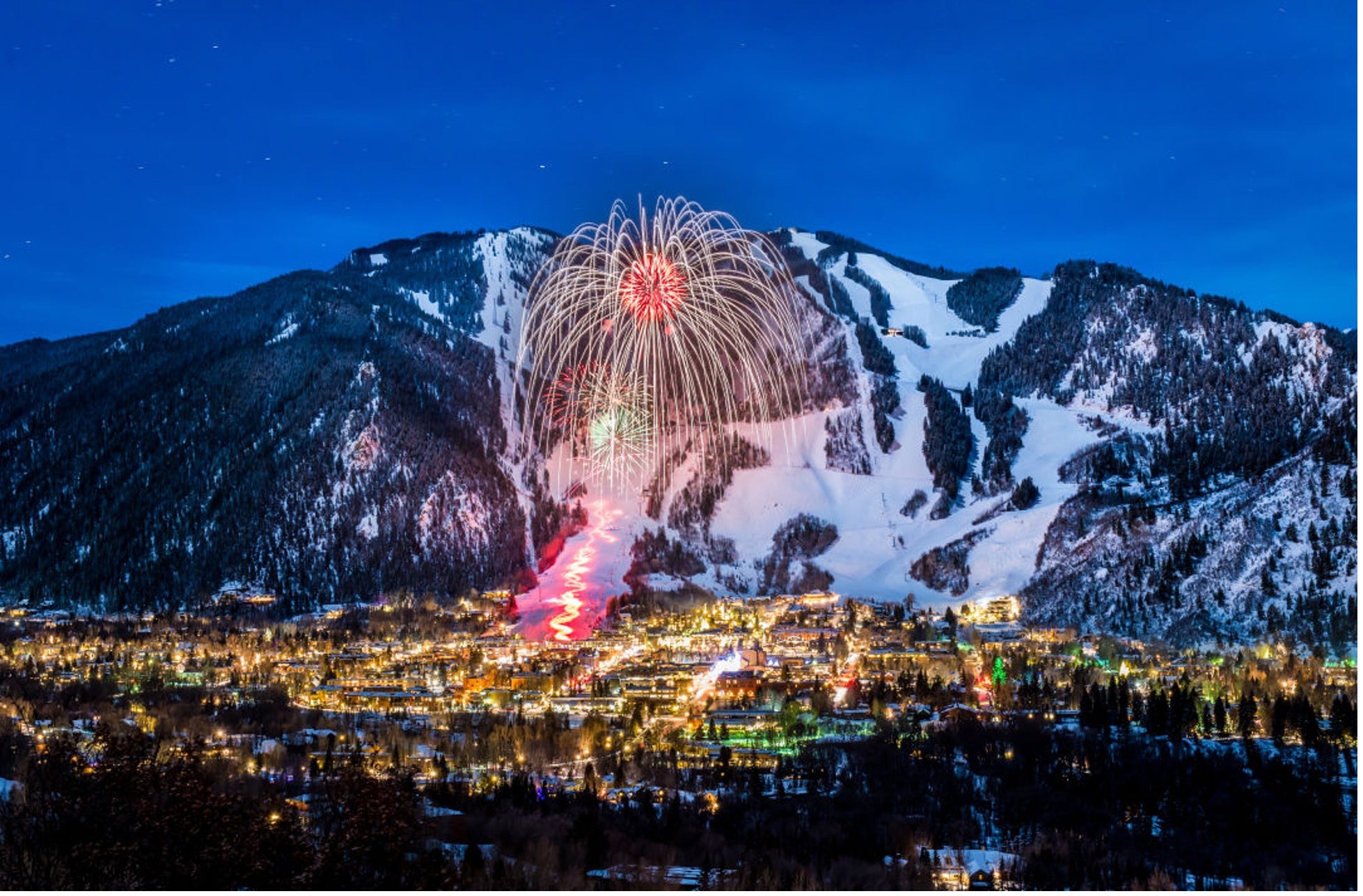 Lifestyle and Events
12/23/2022
Bring in the New Year in Style!
Happy holidays from our team to you and yours! With Christmas just two days away, the high season is officially upon us meaning there is no shortage of community events to take part in while you're in town. There are six days from Christmas to the new year and we want to help you fill every day with something memorable. Below you will find our top picks for each day following the 25th. We hope to see you at some of these exciting events!
Monday 26/22 – Karaoke Night at Silver City
Who says Mondays aren't fun? Silver City is a local hotspot, especially since Eric's Bar closed last summer, where people gather to sing their favorite karaoke songs in an authentic mountain saloon atmosphere. The dark wood, dim lighting, pool table, and great selection of Whiskey and Bourbon will have you feeling like you're in Aspen in the 70s!
Tuesday 27/22 – ACES Après Ski Party at Hallam Lake, 4:00 - 6:00 PM – RSVP Here
Our team is very proud to sponsor this special community event put on by the Aspen Center for Environmental Studies (ACES). This organization has been a staple in Aspen since 1968 and has helped educate our kids and community on ecological literacy and the beautiful environment in which we live. We hope you can join us for live music, tasty treats and drinks, a toasty fire, a kid's crafting station, and a tour of the Hallam Lake campus. This is a great opportunity to get plugged into some of Aspen's most wholesome and authentic individuals.
Wednesday 28/22 – Sotheby's Art Gallery Presents SABBA, 11:00 AM - 6:00 PM
Last summer, Sotheby's expanded its reach in Aspen by installing a world-renowned art gallery just one block from Silver Queen Gondola. On Wednesday, the gallery curator, Christine Heller, is hosting a jewelry event featuring SABBA, a brand made by Italian-born Alessandro Sabbatini in 2014 which has quickly become a fixture in the contemporary jewelry space. Stop by to say hi, take in the gallery, or buy a special something for that special someone!
Thursday 29/22 – Aspen Art Museum (AAM) Downhill Disco, 6:00 - 9:00 PM – Tickets Here
The AAM has gone through a rebranding over the last few years, and Aspen has been eating it up! In addition to their newly designed, non-collecting contemporary art museum for international exhibitions, they host some of the best parties and dances in the valley. This Thursday, they will be throwing a disco-themed dance party benefitting the educational and curatorial initiatives of the Aspen Art Museum. Dress in your best '70s disco attire and let loose on their rooftop while taking in 360-degree views of Aspen.
Friday 30/22 – Ullr Nights at Elk Camp, 5:00 - 7:30 PM – Tickets Here
Ullr nights have been a winter tradition for several years now in Snowmass. On select nights during the peak of winter season, Aspen Snowmass honors the Norse God of Snow – Ullr – with a nighttime, winter wonderland party at Elk Camp that is suitable for the whole family! Ride up the gondola and enjoy tubing, riding the Breathtaker Alpine Coaster, snowbiking, s'mores, and hot chocolate by the bonfire. You can also enjoy an à la carte culinary celebration from 5:30 PM to 7:30 PM sure to please any palate.
Saturday 31/22 – Fireworks in Aspen
Of course, what would the week leading up to New Year's be if you didn't cap it off watching the fireworks above Aspen Mountain? There will be an initial display at 8:00 PM for the little ones, and a midnight display for the night owls. Many people gather in Wagner Park to watch, but anywhere in Aspen will offer a fantastic view! It's been a special year in Aspen Snowmass. Let's end it right with a sense of community, reflection on the last 365 days, and excitement for the 365 days ahead. We hope to see you soon!