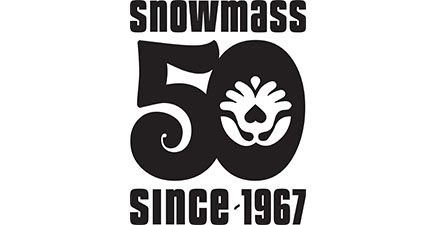 Lifestyle and Events
12/15/2017
Base Village Snowmass Update December 15, 2017
Happy 50th Anniversary Snowmass! Twelve thousand plus $6.50 lift tickets were sold for today commemorating the original lift ticket price in 1967. Enjoy an après ski party in Base Village from 11-4 pm today, along with the Red Bull Airforce jumping out of a plane and performing tricks above Fanny Hill at Noon. Fireworks will shoot over Fanny Hill tonight at 9 pm celebrating 50 years of skiing and snowboarding in Snowmass. Check out the Snowmass 50th Anniversary video sharing some of the history of this amazing resort, https://youtu.be/2Erkgab7lD8.
I enjoyed a great tour of the new Base Village improvements this week with the Snowmass Base Village East West Team. I've been studying the project the past years, and have committed myself to trying to learn as much as I can about the new product and the future of Snowmass Base Village. One of the reasons I built a brand new single-family home for my family in Snowmass Village's Melton Ranch is because I believe in the future of Snowmass and feel like it's a great value today. Sitting in East West's new sales office staring at the new model of Base Village's build out in the years ahead, and looking out the window at the new Limelight Hotel Snowmass topped off, only reinforced my belief that Snowmass is only getting better and there's an incredible opportunity at one of the best family ski areas in the world.
The new Limelight Hotel with eleven whole ownership two and three bedroom condominiums is going to be a game changer. It will be Snowmass's new living room. My kids are going to be spending a lot of time on the new five story glass climbing wall. Lumin's three three and four-bedroom luxury units will be spectacular with floor to ceiling windows at ground zero. The new plaza with an ice skating rink, and a summer concert venue will create a much needed central gathering place for Base Village. I'm excited to see what comes of the Discovery Center Building Six. An Aspen Brewing Company addition, and a digital arts center sounds interesting. Aspenites skiing Snowmass for the day will have reason to stick around for après and more.
Viceroy Hotel has undergone a four million dollar upgrade this fall. The hotel opens today with a new café in the lobby along with the new Robert Sandoval Toro Restaurant. The Nest Café will move outside poolside and slopeside creating an Ajax Tavern like ambiance. The new pool will be redone next summer with a cascading waterfall hot tub. The workout room dungeon has moved into the former Nest space with brand new equipment and Peloton bikes and a great view. There were no special assessments to the current Viceroy owners for the four million dollar improvements. There are about forty-nine developer studio, one, two, three and four bedroom whole ownership condominiums available for sale today. This is Snowmass's only four-star property. While the HOA's are about $27 a sq. ft., the owner return statement as provided by East West is by far the strongest in Snowmass and competitive with condo hotel properties in Aspen like The Gant and Aspen Square Condominium Hotel.
I'm impressed with what I saw from East West and partners. They're long on Snowmass Village. Single-family homes and condos in Snowmass Village are still trading on average at about half of where they were at the peak of the market in 2007. Furthermore they are about half of average sold price and price per sq. ft of that in Aspen today. I anticipate Capital Peak and Hayden properties as well as Crestwood and Stonebridge seeing more activity as well this winter. Snowmass has a rich history and a very bright future! Congratulations Snowmass on fifty great years! I hope to see you out there celebrating!
Chris Klug