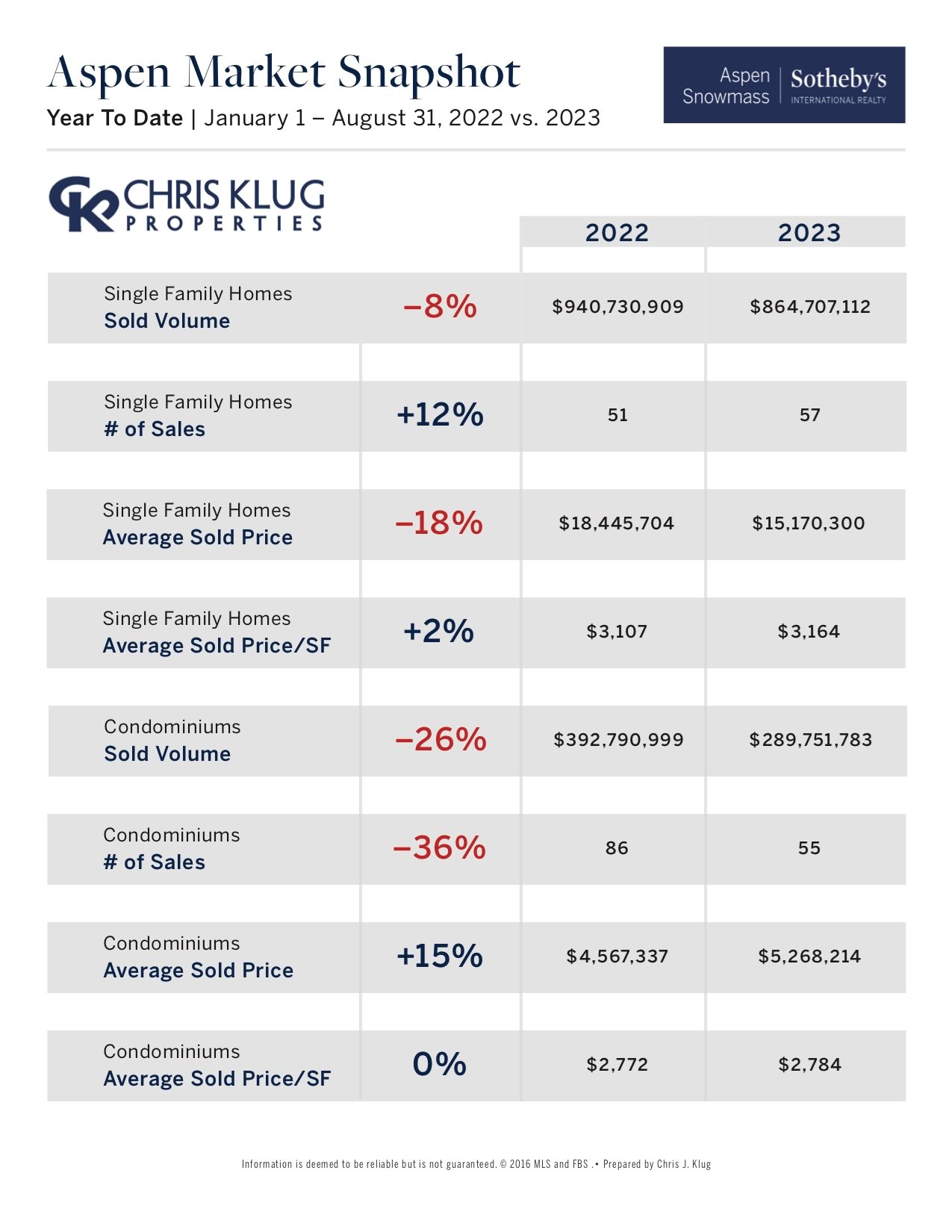 Real Estate
9/7/2023
August 2023 Market Snapshots
Happy September from Klug Properties! We would like to share our August Market Snapshots with you to give you a deeper understanding of the Aspen Snowmass market and help you make the most informed real estate decisions moving forward. Please see our 8 key takeaways below as well as all Market Snapshots and Active/Pending Numbers. Don't hesitate to reach out with questions!
1) August saw much stronger activity overall in Aspen and in Snowmass than in August 2022.
2) While Aspen single-family sold vol. is down YTD, transactions are up and prices remain strong.
3) Aspen condo vol. and # of transactions are down more dramatically, while avg. sold price is up.
4) Snowmass Village single-family vol. and transactions are down while prices are stronger.
5) Snowmass condo numbers are all stronger YTD '23 versus YTD '22 through August.
6) Basalt is even stronger than 2022 YTD pretty much across the board, except for the # of condo sales.
7) Overall Aspen Inventory increased 20% from August '22. Inventory overall is down 2% in Snowmass Village.
8) The high end of the market is still very strong as evidenced by 44 sales that have occurred above $10 million in Aspen 1/1/23 - 8/31/23 compared to 45 in '22 for the same time period. 16 sales sales above $20 million have occurred through 8/31/23 versus 15 in '22.