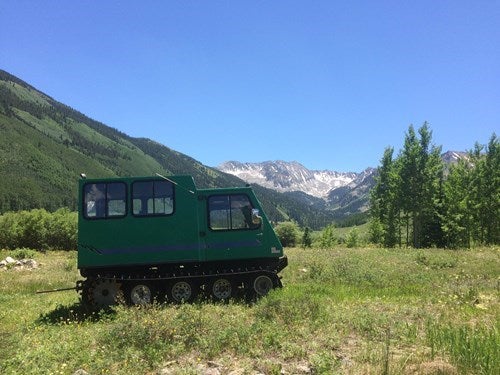 Lifestyle and Events
7/21/2016
Aspen Hiking and Biking Adventures
Aspen is an adventurous place with incredible surroundings and an active community. Our alpine community is chock-full of wilderness, world class hiking, and biking. However, every so often you need some motivation for that last trek up the mountain or push up the hill. If conveniently placed, local taverns and restaurants can be the perfect source of that motivation. Here are a few hideaways to help you earn that greasy burger and ice-cold brew.
Hike to the top of Aspen Mountain. Take switchbacks or the steep face up to find incredible views, giant chess, frisbee golf, ping-pong, and the famous Sundeck. Feed camp robber birds french fries from your hand, while surrounded by a beautiful mountainous view. It is a somewhat challenging hike that can take up to 3 hours, but the spectacular views, games, cold drinks, music and good food make it worthwhile. Don't miss live music on the weekends.
For the cyclists, there is a simple ride to the Woody Creek Tavern. A bar made famous by the legendary local writer Hunter S. Thompson, and his mad run for Mayor of Aspen. It is a simple casual ride that is about 4 miles down the Rio Grand Trail. Today, the restaurant offers a mix of American and Mexican influenced dishes and is ideal for an icy margarita on a sunny day.
Lastly for those looking for a challenge, consider riding the distance to the Pine Creek Cook House at Ashcroft. A stunning mountain dining experience complete with spectacular views of the Elk Mountain Ridge, and gourmet lunches and dinners.
Enjoy our beautiful summer while it lasts and take advantage of the plethora of outdoor activities, refreshing drinks, and fantastic food.