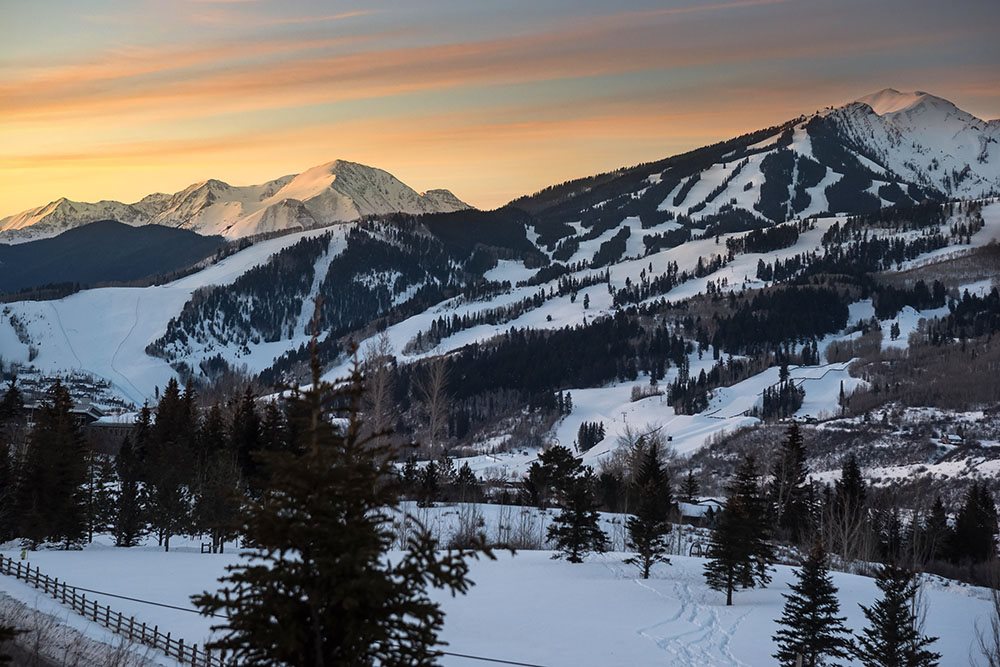 Aspen
4/2/2021
Aspen Highlands & Buttermilk Closing Weekends 2021
Happy Closing Day weekend from Aspen Snowmass! We have received even more new snow this week, creating an awesome atmosphere for Buttermilk and Aspen Highlands closing days. While there will be no official closing day party for the second year in a row due to the ongoing pandemic, there are plenty of ways to celebrate Closing and Easter weekend. Read on to find out the best ways to safely celebrate another great season at Buttermilk, and Aspen Highlands, plus all of the best Easter brunch options in Aspen Snowmass!
Aspen Highlands is famously known for The Highlands Bowl, Cloud 9 Alpine Bistro, and of course the legendary Closing Day party. Après Ski enthusiasts and Aspen Highlands regulars alike are asked to enjoy the skiing and riding, dress up, stay socially distanced on the mountain; and go home when the mountain closes to celebrate the end of the season. There will be no formal or special parties on Aspen Highlands this weekend. Buttermilk will host the crowd favorite Bacon Appreciation Day in honor of the season closing. Skiers and riders can enjoy bacon waffles, bacon donuts, and various bacon samplers in on mountain restaurants and around the mountain. The bacon delights will be offered starting at 9am, and will last until they run out!
If you're up for a challenge on Buttermilk's closing day, sign up for the Bacon Appreciation Day Uphill event, appropriately named "Fueled by Bacon Sizzle Up". The race starts at 8am at the base of Buttermilk and ends at the Cliffhouse. To register for the race, please visit aspensnowmass.com. Race day registration is also available beginning at 7:30am. There will be prizes and a raffle for participants, as well as plenty of bacon before and after the race. Extra prizes will be given to participants with the Best Costume, fastest racer, and Center Cut- the person in the middle of the pack. This is definitely the tastiest uphill race of the year!
Sunday is Easter, and brunch is a must. There are some delicious options in and around Aspen, offering awesome takeout and dine-in flexibility. Some of our personal favorites include Element 47 at The Little Nell, which offers Nourish by Nell takeout; and Mawa's Kitchen in the Aspen Airport Business Center, offering delicious takeout personal, family, and catering style. If you're looking for more casual options with plenty of outdoor seating, be sure to check out Home Team BBQ at Buttermilk, Poppycock's in Downtown Aspen, or Big Hoss Grill on the Snowmass Village Mall. For menus, more dining options, and seasonal closure information, head over to eataspen.com
Have a fun and safe closing and Easter weekend! Remember that sunset skiing on Aspen Mountain has been canceled to avoid large crowd gatherings. Pitkin County is still operating at the Orange Level on the Covid-19 Dial. This means restaurants can operate at 25% capacity, unless they are 5-Star rated. Enjoy the sunshine!