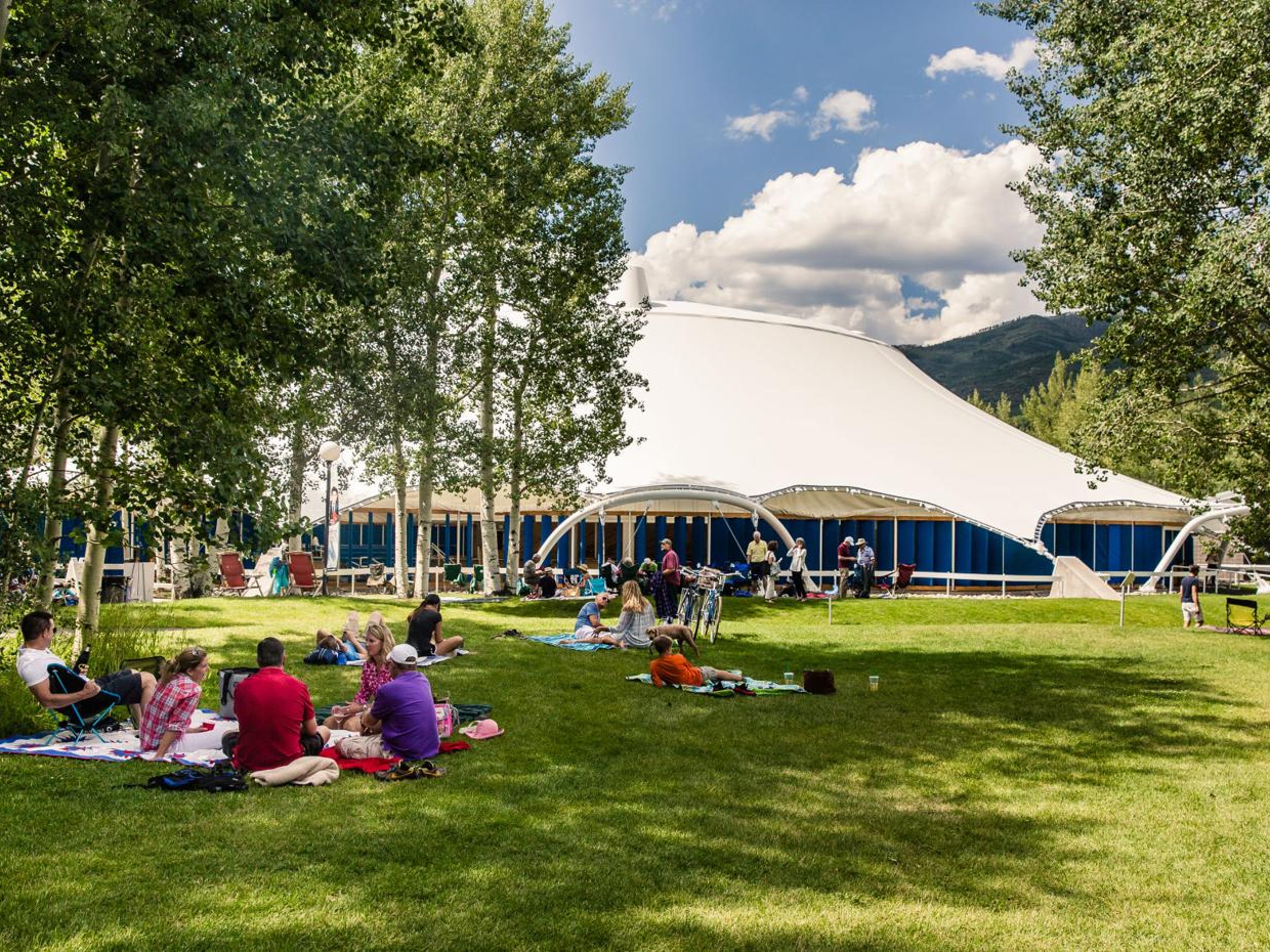 Lifestyle and Events
6/15/2022
A Quiet Mid-Summer Aspen Weekend
So far this summer, it has felt like every weekend has been filled with a large, extravagant event. From Food & Wine, Fourth of July, Aspen Ideas and more, it's been hard to find time to breathe during it all. With a relatively quiet weekend on the horizon, we want to share some events that don't garner attention from the whole town of Aspen and are repeatable throughout the rest of summer on slower weekends.
Fridays:
Historic Downtown Walking Tour (10:30 am, Wheeler Opera House)
A guided walking tour of historical buildings in downtown Aspen, with interesting stories around every corner. This tour begins in front of the Wheeler Opera House and ends at the historic Hotel Jerome. This tour lasts 1.5 hours, register here.
Garden Tours at The Little Nell (4:00 pm, The Little Nell)
Join a weekly garden tour from 4 – 4:30 pm led by The Little Nell's head gardener Arabella of Busy Beavers Gardening. Recognized for being both beautiful and sustainable, The Nell Gardens include Aspen's only living wall, an herb garden, a cutting garden and more. Learn about high altitude gardening plus pick up tips for maintaining your own garden at home. This complimentary tour is open to all; no need to register.
Aspen Chamber Symphony (5:30 pm, Benedict Music Tent)
Discover an exciting new artist in a piano tour de force and hear an enigmatic symphonic swan song in this concert conducted by AMFS Music Director Robert Spano. Click here for more information.
Saturdays:
Community Bike Ride Series (9:00 am, AspenX Store)
ASPENX and Ventum are pleased to announce a community bike ride series this summer. Join every Saturday at 9:00 AM at the ASPENX store in gondola plaza. A ride leader will then take you on a ride of your choice, spirited or no drop, with a different route each day. This event is free to all who join. Ride duration is about 2 hours total. Routes will be posted each week on Instagram @ASPENX.
Saturday Classical Music atop Aspen Mountain (1:00 pm, Sundeck)
Relax at 11,000 feet in a glorious meadow overlooking Mount Hayden and take in the beauty as students of the world-renowned Aspen Music Festival & School perform a repertoire of their own choosing. Bring a picnic (or build one at the Sundeck) and a lawn chair and enjoy. Located just a short walk out Richmond Ridge from the top of the gondola.
Sundays:
Live Bluegrass Music (12:00 pm, Sundeck)
Sunday's this summer season locals and tourists alike get down to some of Colorado's best bluegrass bands on the top of Aspen Mountain. With the Elk Mountain Range as a backdrop, great drinks and great food from the Sundeck and lots of activities for the kids, this is a perfect way to relax, unwind and spend an afternoon with friends and family.
Sunday Sunset Dance Party at AAM (5:00 pm, Aspen Art Museum)
Join the Aspen Art Museum Sundays from 5–9 PM for their new weekly Sunday Sunset Dance Party on the Aspen Art Museum's rooftop! They will be featuring cocktails from The Slippery Slope, snacks from the Rooftop Café, and music by Golden, the resident DJ for the summer. Expect parties weekly, so mark your calendars!