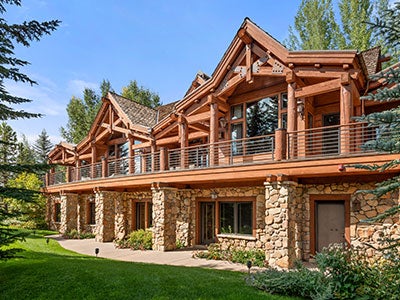 Real Estate
2/17/2023
5 Key Strategies for Preparing a Luxury Home for Listing
Preparing a luxury property to be listed on the housing market can be a complex and time-consuming process, but it is essential to maximize its appeal to potential buyers. Here are 5 important ways to prepare a luxury property to be listed on the housing market:
1) Hire a professional stager: A professional stager can help transform your luxury property into an attractive and welcoming space that will appeal to a broad range of potential buyers. They will take care of every detail, from selecting the right furniture and decor to arranging them in an aesthetically pleasing manner. Professional staging can also help highlight the best features of the property and make it stand out from the competition.
2) Deep clean the property: A thorough deep cleaning is essential before listing a luxury property. This includes cleaning all surfaces, carpets, and upholstery, as well as making sure that the property is free of any clutter or personal belongings. A clean and tidy space can make a huge difference in how potential buyers perceive the property and can increase its value. We always tell sellers of the three D's: Declutter, Depersonalize, and Deep Clean.
3) Repair and update the property: It's important to address any repairs or updates needed on your luxury property. This may include fixing any plumbing or electrical issues, repainting the walls, or updating the appliances. These small improvements can make a significant impact on the overall appeal and value of the property. Yes, you can let them come up in the inspection report, but you would then lose negotiating power making it harder to get top dollar for your property.
4) Enhance the curb appeal: The first impression is crucial. Enhancing the curb appeal of the property can attract potential buyers and make them interested in seeing more. This can be achieved by landscaping the yard, power washing the exterior of the property, or adding some lighting to highlight the architecture.
5) Highlight the property's unique features: Every luxury property has its unique features that can set it apart from other listings on the market. It's important to identify and highlight these features to potential buyers to help them understand the value of the property. This may include showcasing an impressive view, an open floor plan, or high-end finishes and appliances. A well-crafted marketing strategy can also help in highlighting these unique features and attract more potential buyers.
Fortunately for you, we have long-standing relationships with stagers, cleaners, contractors, landscapers, etc. that we trust completely to make your luxury property shine. We also know exactly how to highlight the very best qualities of your property with over 20 years of combined experience in the Aspen Snowmass real estate market. We've seen it all and are ready to help you!