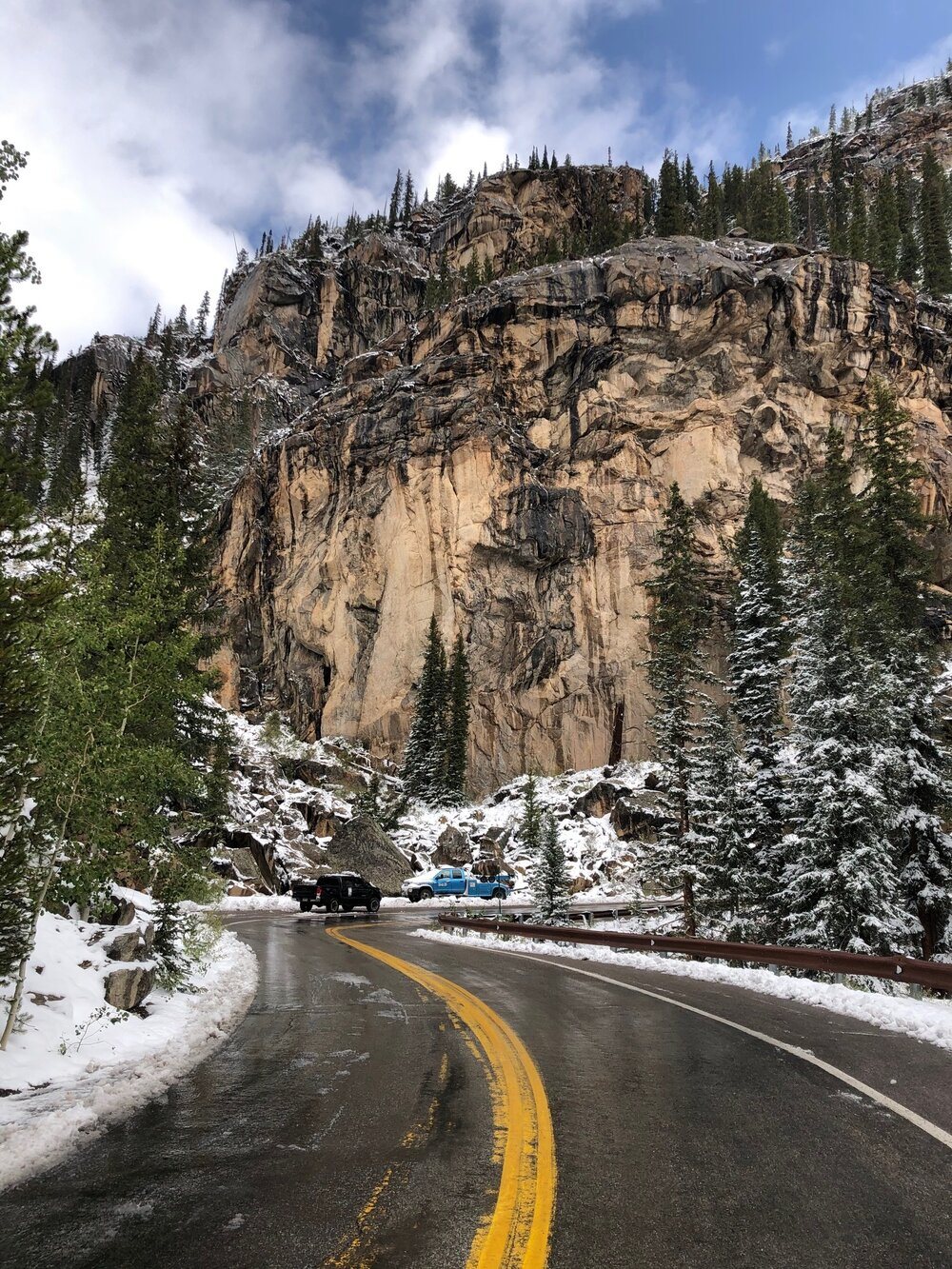 Lifestyle and Events
4/30/2021
3 Things You Need to Know about Independence Pass This Spring
Happy Friday from Aspen Snowmass! Pitkin County officially went to Blue Level on the Covid Dial, allowing less restrictions for restaurant and retail capacities, and permitting bars to operate for the first time in over a year. After a busy winter season, Blue is a very welcome color. Locals are enjoying a great start to off season in the Blue Level. Even though the chairlifts aren't spinning, there is still plenty of opportunity to ride bikes, spring ski and snowboard, and even road trip. A favorite location for all of the above is Independence Pass, affectionately known as "The Pass" around town. Check out the top three things you need to know about The Pass this spring season!
Thursday, May 27th is the date Independence Pass opens to motor vehicles for the summer. The gates formally open at high noon. Expect an onslaught of eager road trippers, sightseers, and hikers ready to take in the beautiful alpine setting. There will be plenty of time over the summer to take advantage of the hiking and views, but limited time to take those coveted spring slushy turns.
Skiing and Snowboarding is still a viable option in May and June, and hopefully early July! Independence Pass offers a plethora of skinning options at the top of The Pass. Snow can last through early July because of the high elevation, 12,095 feet to be exact. Ski and snowboard enthusiasts love to shred Fourth of July bowl near the top in the early morning of Independence Day. How fitting does that sound! If you've swapped your winter gear for summer gear, not to worry.
Ride for the Pass is the Independence Pass Foundation's spring benefit, and will be held on Saturday, May 22nd at 10am. Klug Properties is a proud sponsor of this year's event. Now that Pitkin County is in the Blue Level, 250 bikers can participate. Do not wait to register! Registration will close on May 15th at 5pm sharp. For more information on this event, head over to

independencepass.org/ride-for-the-pass

. Now is the time to get your pace and practice, since the pass is closed to motor vehicles. Stay safe, wear a helmet, and be cautious of hazards on the road.
Once the pass opens to motor vehicles over Memorial Day weekend, check back for Klug Properties blogpost for everything you need to know for a summer day on Independence Pass. Have a great weekend ahead! See you on May 22nd to Ride for the Pass.