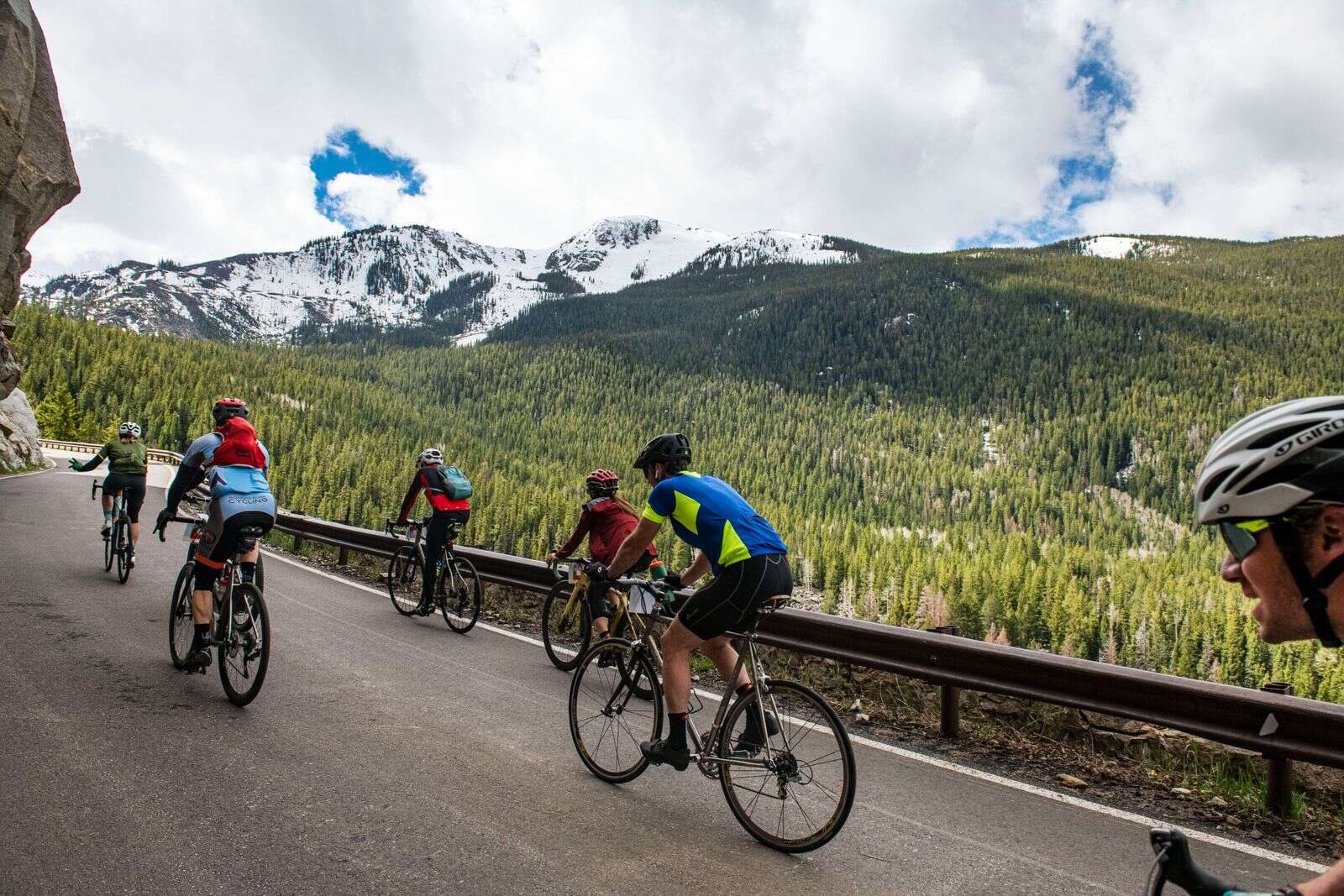 Bike and Hike
5/20/2022
2022 Ride for the Pass
We are just two days away from the 28th annual Ride for the Pass taking place at 10:00 am this Sunday, May 22nd. We are extremely proud to sponsor this event and support the work done by the Independence Pass Foundation. For decades, the foundation has been doing the important work of restoring and protecting the ecological, historical and aesthetic integrity of the Independence Pass corridor. Without foundations like these and without the support they receive from our community, so much of what we enjoy in this valley would not exist. We would like to give a big thanks to the foundation and everyone who has signed up to ride on Sunday. Keep reading for more information about the event.
If you haven't already signed up, you still have time! However, there will be no day-of sign ins. So, be sure to sing up now and secure your spot. Registration costs $25 for adults and $10 for kids 12 and under. For timed riders, the race starts at 10:00 am and for recreational/e-bikers it starts at 10:10 am. There is parking available at the large pullout across from Difficult Campground, along highway 82 pullouts and very limited parking at the winter closure gate, which is where the race starts. There will be two finish lines: The first at Weller Lake turnout, just over two miles from the starting line for families and recreational riders, and the second at the traditional Independence ghost town site ten miles from the start (climbing 2,300 feet and topping out at 10,800' in elevation). Winning times are usually around 40 minutes with most riders finishing under two hours. There will also be trucks taking your warm clothes to the appropriate finish lines. Just bring a bag labeled with your name and have it loaded by 9:45 am.
After the race, there will be a barbecue and raffle at the start gate. Enjoy some well-earned burgers, brats and beers and mingle with fellow racers in support of the Independence Pass Foundation. There will be no awards ceremony since riders will be finishing at different times, but preliminary results will be available just a few hours after the event with official results emailed to riders in 24 hours. This is going to be a great day for a great cause. We have always enjoyed participating in the race and look forward to seeing you out there!