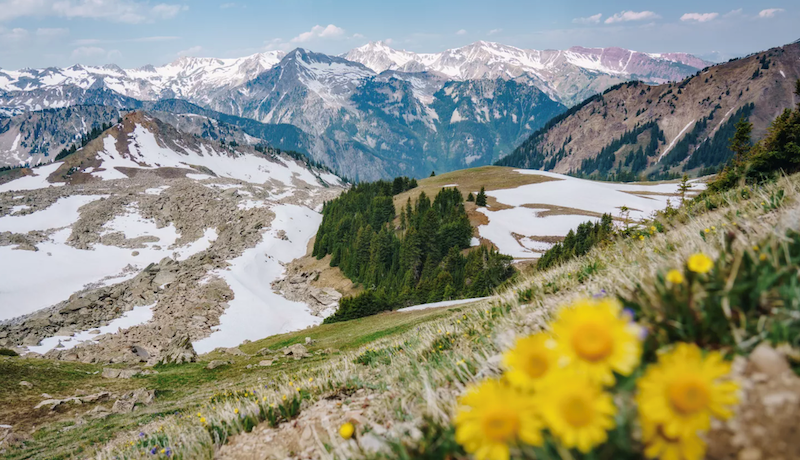 Lifestyle and Events
5/11/2023
5 Reasons Why We Love the Spring Off-Season in Aspen
Aspen has been at the top of the international destinations list for decades now, attracting people from all walks of life to experience the grandeur of the Rocky Mountains coupled with our beloved little mountain town. The spotlight, however, only shines on the high seasons from December through March and July through September. It makes sense, the outdoor activities (skiing, hiking, biking, rafting, camping, etc) shine during those months, but don't sleep on the shoulder seasons; they have plenty to offer! The town certainly becomes sleepier, but for many locals and the privy tourists, it's the best time to experience Aspen without the hustle and bustle. See our list below to understand exactly why!
Early Access to Outdoor Activities
Love the outdoors but hate people? Joking, of course! However, if you prefer your outdoor experiences to be as isolated and uninterrupted as possible, spring in Aspen is for you! Are you a cyclist? Enjoy early access up Independence Pass before they open it up to vehicles around Memorial Day. Hiker? Hit Smuggler, Sunnyside, Ute, and other local favorites before anyone else, just not too early while they are still wet. We don't want to damage our beloved trails! Golfer? All golf courses throughout the valley are already open with almost nobody using them. Paddleboarder? Stillwater, in the Northstar Nature Preserve, is as untouched and serene as it will be all summer. Take advantage of these outdoor amenities before the crowds shuffle in.
First Community Events of the Season
Spring and early summer community events are some of our favorites! Test your peddle in the annual Ride for The Pass on May 20th in support of restoring and protecting the ecological, historical, and aesthetic integrity of Independence Pass. Join Aspen locals at the Holden/Marolt Hoedown held on the first weekend of June featuring free BBQ, live bluegrass music, and demonstrations of historic mining equipment. Kick off the summer with the first Aspen Saturday Market on June 10th. Attendance at these events is local-heavy and a great way to get introduced to the full-time residents of Aspen if you are visiting and want an inside look at what it means to live here.
No-Hassle Dining on Demand
The high seasons in Aspen are high energy and there is never a shortage of things to do, but there's also no shortage of people in town. Getting a reservation at one of the premier dining establishments can prove difficult even days in advance. In the off-season, reservations don't even cross our minds. Yes, some of the restaurants close up to give their staff a break and recoup for the coming high season, but for the restaurants that stay open, walk-in service is the standard! Over the last two weeks, we've been enjoying dining at Acquolina, Las Montañas, White House Tavern, and Matsuhisa, all of which stay open through the off-season.
Lodging Deals
As soon as the lifts stop spinning, lodging rates dip substantially not just in the resorts/hotels, but rental properties as well. This is a great opportunity to experience Aspen at a discount and have the whole town to yourself. Let us know if you need help locating a rental property. We are happy to help!
Shopping Deals
Many retailers in town are clearing out their winter inventory to make room for summer. If you are in the market for ski gear or winter clothing, now is the time to shop! May is specifically the best month for deal-hunters.